Expert Appliance Repair Services – Skilled Technicians for Quick Fixes
Household appliances are appliances that no modern housewife can do without. It not only saves time for a working woman but also helps not to depend on various natural factors, such as heat in summer or rain and snow in winter. Having freezers and fridges, washers and dishwashers, range hoods, ovens and other kitchen and laundry machines, you must be sure they will work for a long time. It goes without saying that when they are out of order or have some issues, you can rely only on professional appliance repair experts.
Thus, in most cases, you are on the way to seeking a repair company that can offer repair services on the same day. Having been an expert in the household repair business, Fix Appliances CA is one of the most experienced and reliable companies in Toronto and other GTA areas in Canada. We have a long history of experience and are ready to share with you how to find an expert appliance repair company that satisfies all your needs and requirements.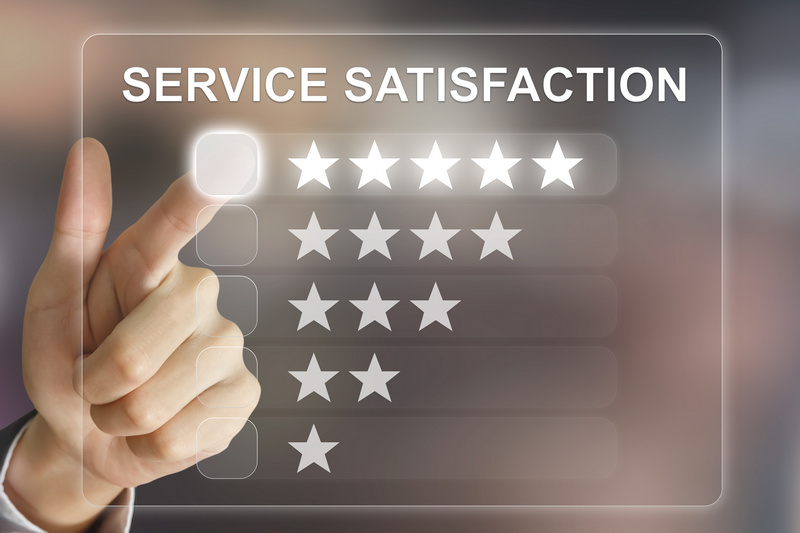 How to Hire an Expert Appliance Repair Company
Upon the experience and work of the appliance repair team, we have prepared a small list of essential tips to pay attention to when your washing machine, refrigerator, stove, or any other is out of order. Following these, you avoid wasting time and money and obviously receive your appliance working like a charm.
Experience & Skills of the Appliance Technician: Every technician in our team who is dispatched to your home passes an extensive background screening and professional-level estimation. Manufacturers implement the latest technologies with every new household appliance type and model. It is important to be sure that he will cope with any.
Authorization & Licensing: Our technicians take constant factory training from manufacturers and receive appropriate certificates proving their knowledge. But when we talk about repair companies, it is necessary to verify the following: WSIB certificates, liability licenses and TSSA certificates (the permission to install and repair any gas kitchen and laundry appliances).
Warranty & Satisfaction Guarantee: Fix Appliances CA provides a complete warranty of up to one year and a Satisfaction guarantee. All these issues will ensure reimbursement and protection in case of unsatisfied repair services.
Response Deadline: As a rule, a broken appliance requires immediate fixing. Our repair company offers same-day services. Our representatives will send you the pro as soon as you are ready.
Appliance Repair Search Tips: If you want to find an expert appliance repair, you must pay attention that a company offers services for the model, type and make of your favourite machine, including original spare parts, and will manage to install, replace or fix it.
Attractive Repair Costs: The customer should be informed of any repair costs at the time of the assessment, including the approximate prices for spare parts and time for delivery if they should be ordered, with no hidden charge.
Reviews: Our gratified customers are the most trustworthy people who can estimate our quality of work. You can review us on Google, Homestars, Yelp, Instagram and Facebook.
Thus, as you can see, the above-mentioned points, like skills, years of experience, licensing and authorization, warranty, customer satisfaction, and others, are key to choosing a professional appliance repair service. Do not wait for life to happen. Contact Fix Appliances CA immediately, and we are at your service seven days a week, either by dialling 888-242-0777  or by requesting service online.
Professional Appliances Technician or DIY Techniques
Every day we can find more and more DIY videos that promise the easiest and the cheapest way to repair your home appliance. But when you start doing something, you miss the main ideas of fixing – skills, knowledge, tools and experience. Second, if something goes wrong during the repair, it will cause more damage than you can imagine. Under a virtuous circle, you will be lucky to do everything as it should be. Otherwise, you will pay more than expected or face the problem of replacing the broken appliance.
Anyway, before you choose, think everything over and, upon balance, make the right choice. Do not forget that a professional technician who has all the necessary permission to work with gas and electric appliances will give you a warranty and satisfaction guarantee of the repaired machines and parts replaced, especially when you choose an authorized repair service company with a variety of tools and knowledge of how to use them, experience in this business, and more.
Fix Appliances CA, providing quality repair services in Toronto and other locations of the GTA areas will give you exactly the confidence that you will be protected, you will not have to pay more, and your household appliances will serve you for many and many more years. Address your concerns to our appliance repair team, and you will be satisfied with the perfect work.
Here's an approximate table showcasing the range of prices for appliance repair services in Toronto. Please keep in mind that these are rough estimates and can vary based on the factors mentioned earlier:
| Appliance Type | Repair Service | Price Range* |
| --- | --- | --- |
| Refrigerator | Compressor Replacement | $300 – $800 |
| | Refrigerant Recharge | $150 – $400 |
| | Thermostat Replacement | $100 – $250 |
| Washing Machine | Drum Replacement | $200 – $500 |
| | Motor Replacement | $150 – $400 |
| | Door Seal Replacement | $100 – $200 |
| Dishwasher | Pump Replacement | $150 – $350 |
| | Control Panel Repair | $100 – $250 |
| | Spray Arm Replacement | $80 – $150 |
| Oven/Range | Heating Element Replacement | $100 – $300 |
| | Igniter Replacement | $80 – $200 |
| | Control Board Repair | $150 – $350 |
| Dryer | Heating Element Replacement | $100 – $250 |
| | Belt Replacement | $80 – $150 |
| | Thermal Fuse Replacement | $50 – $100 |
*These price ranges are provided as rough estimates and can vary depending on the specific issue, brand, model, and service provider you choose. It's always recommended to contact local appliance repair companies in Toronto to get accurate pricing based on your specific appliance and repair needs.
Fix Appliances CA – Professional Appliance Service in Toronto and the Greater Toronto Area (GTA)
Do you have an issue with kitchen or laundry appliances? If yes, it is time to call us right away. We proudly provide the best appliance repair in Toronto and the surrounding areas in the GTA. Starting from washing machines and fridges to ovens and stoves, dryers and more, we can fix them at reliable prices. We simplify your repairs at prices you can afford. We are treating each one as we'd like to be treated. We are committed to providing our customers with prompt, professional service.
We are striving to provide same-day service when possible. Moreover, you are sure to have such kitchen and laundry appliances repaired as:
Contact us now at 647-503-6655, and let us take care of your appliance repair needs.
Appliance Manufacturer Statistics in the Toronto Area
| Appliance Manufacturer | Repair Reliability | Sales Market Share | Customer Satisfaction | Usage Frequency |
| --- | --- | --- | --- | --- |
| Whirlpool | High | 20% | 4.5/5 | Frequent |
| Samsung | Medium | 15% | 4.3/5 | Frequent |
| LG | High | 18% | 4.4/5 | Frequent |
| Maytag | Medium | 10% | 4.2/5 | Occasional |
| KitchenAid | High | 12% | 4.6/5 | Occasional |
| Bosch | High | 15% | 4.5/5 | Frequent |
| Frigidaire | Medium | 10% | 4.1/5 | Frequent |
| Electrolux | Medium | 8% | 4.3/5 | Occasional |
| GE (General Electric) | Medium | 14% | 4.2/5 | Frequent |
| Kenmore | Low | 6% | 4.0/5 | Occasional |
Please note that the statistics in this table are illustrative and may not reflect the most up-to-date or accurate data. The repair reliability, sales market share, customer satisfaction, and usage frequency can vary based on various factors and are subject to change. It's recommended to refer to official industry reports or consult reputable sources for the latest statistics on appliance manufacturers in Toronto.
Fix Appliances CA is the Most Reliable and Authorized Repair Centre to Contact
FIX Appliances CA is the foremost company in Canada's household appliance repair market, proudly headquartered in the GTA region. We provide convenient accessibility, allowing you to connect with our dedicated customer representatives through our online quote submission or by dialling our toll-free number at 888-242-0777.
Our customer service operates from Monday to Friday, from 7:30 a.m. to 9:00 p.m., accommodating weekends and holidays. Our service offerings extend to multiple locations across the GTA and Southern Ontario region, encompassing Hamilton, Toronto, Oshawa, Collingwood, Barrie and more.
Frequently Asked Questions
What defines an appliance technician?
If you desire to have your appliance restored to a working condition, we recommend reaching out to a professional appliance technician who possesses the essential documentation substantiating the company's qualifications, experience, skills, and permissions to provide repair services.
How to hire an appliance repair expert?
The most effective approach is to search for customer reviews on dedicated websites or social networks. This way, you can not only gather information about the company and its repair services but also read reviews regarding the quality of their work.
What are the opening hours of the repair experts at Fix Appliances CA?
Fix Appliances CA operates from 7:30 am to 9:00 pm throughout the entire week, including weekends and holidays. However, if you prefer, you can always submit an online request form, and our friendly support team will promptly get in touch with you