Factory Certified

Licensed technicians with over 15 years of experience

TSSA Gas Contractor

Fully certified in gas appliances service, repair & installation

Complete Warranty

Each repair is covered by service and parts warranty

Authorized Repair

Authorized service centre for most appliance manufacturers
Trusted Asko Service
We service and repair all Asko appliances, including: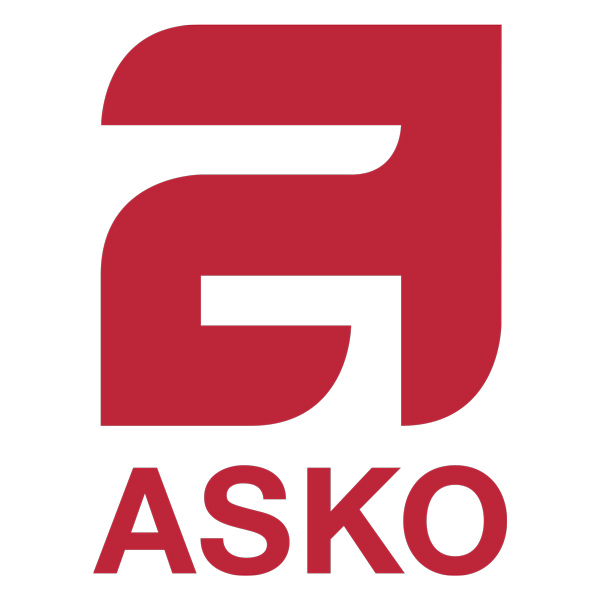 Get Certified Repair Service for All Your Asko Appliances
Asko Appliances started as a Swedish company producing home appliances such as refrigerators, dishwashers and washing machines. Nowadays, Gorenje Group, a part of Chinese major appliances manufacturer Hisense, owns Asko Appliances. Inspired by Scandinavian tradition and approach with a great passion for innovation and details, taking into consideration the art of craftsmanship, Asko Appliances has become a well-known global brand that manufactures quality kitchen and laundry household appliances.
They still pay much attention to new technologies the customers need and to the materials that can be used for a longer lifespan. All products reflect a contemporary minimalist design, allowing them to integrate effortlessly within kitchen and laundry spaces. Customers can find the following appliances from this brand: dishwashers, cooktops and ovens, refrigerators and range hoods, washing machines and dryers. All of them are produced to make our everyday life easier.
By hiring Asko technicians at FIX Appliances CA, you receive professional repair, certified services and a warranty from the manufacturer. This brand is among the most popular worldwide for producing high-quality household appliances. We are proud to be an authorized Asko repair company in the GTA, Southern Ontario. We are here to help you with all your Asko appliance repair needs.
Same Day Appliance Repair Service
We would like to point out that FIX Appliances CA is available every day from 7:30 am to 9:00 pm, including weekends. Our trustworthy and skillful technicians are responsible for a certain district in each area of Canada's GTA, wherever you need our repair services.
The main advantage of our services is to provide same day appliance repair in most cases if you contact us by noon. You are welcome to call us at 888-242-0777, text a message or submit the request online for any repair or installation services. You must be sure that our friendly support representatives will schedule an appointment at your most convenient time.
Qualified and Licensed Professional Asko Technicians
Asko home appliances have several features you can't ignore and will always remember – peculiar Scandinavian design with its own aesthetic and appearance combining elegance and minimalism, high-quality craftsmanship and functionality, colours and natural materials. Among ordinary products, the most whimsical customers will be satisfied with the PRO series of kitchen and laundry ones.
The most widely spread appliances you can find in homes in Toronto, Barrie, Hamilton, Oshawa and other GTA areas are Asko washing machines and Asko dishwashers. Keeping in mind their quality of them, our company has licensed and certified professionals who are prepared and trained by the manufacturer to provide the repair and installation services for these appliances.
Dishwasher Repair
Asko dishwashers are among the best in the market as there is a mixture of advanced cleaning technologies and practicality to achieve outstanding results. Each machine is packed with features ranging from innovative washing and rinsing techniques to build-focused features, improving dishwasher longevity and reliability. When you purchase any, you can find the most suitable for you, such as free-standing, built-in, and fully integrated, that can be stainless steel, panel ready and outdoor.
We want to point out the following things you can admit using these machines: Super Cleaning System (SCS+), loading capacity that is almost half more than ordinary one, less noisy, Flexy Racks™ system, Instant Lift™, Turbo Drying™, and others. But sometimes, they can let you down. Take our piece of advice and do not try to fix the problems with your appliance by yourself. Trust this to an authorized Asko repair centre in your area. Ask for help from FIX Appliances CA. Our highly trained and licensed technicians are ready to solve any.
We faced many Asko dishwasher problems earlier, and our experience is at your service. Among the most issues, the following can be:
Not cleaning the dishes
The dishwasher cycle runs too long
A weak or clogged filter
The dishwasher does not drain the water
Water is leaking
Excessive odour
The dishwasher does not heat up
We provide same-day dishwasher repair in your local area. Contact us as soon as possible to schedule the visit to your place and get your dishwasher working. The earlier you call, the quicker we will help you with the repair. There is no reason to give up. Rely on our dishwasher experts, and you will benefit.
Washing Machine Repair
Asko washing machines are popular in the Canadian market as well. Customers enjoy their design, functionality, the ability to take care of clothes sensitively and effectively, and, of course, the result of clothes cleaning. Creating every next model, the company continues to care for customers and fulfill their needs. All these can be found in the incredible attention to detail paid in the programs, suitable for everything from preserving the technical qualities of sportswear to washing for small children and people with allergies, and it's in the cleanliness they deliver. Asko washers are extremely easy to operate.
Among the most attractive feature of Asko washers are Aqua Safe™ System, Super Rinse™, Active Drum™, and PRO Wash™ System. Besides, there are different washing modes to be used, which means that the parameters of the selected program can be changed, for example, wash faster, quieter, more energy-efficient or more intensively. Asko Style models have six modes, Logic models have five modes, and the Classic models have four. You will be satisfied with any of them.
Over time, they can still stop working. From our experience, hiring professionals will save both your time and money because DIY repair can cause bigger problems than you had before. Rely on our authorized Asko repair centre in your local area, and qualified and factory-trained technicians at Fix Appliances CA are ready to solve any.
Several different things could go wrong with your Asko washing machine:
Washer not draining
Water leaks
Overfilled load
The door will not open or close
Noisy laundry program
No reason to look for Asko household repair service in your area. Follow our page with areas we service to find your city and contact us. Once you submit a request, we'll schedule the visit as soon as possible. In most cases, we provide same-day washing machine repair.
FIX Appliances CA – the Best Asko Repair Centre in the GTA and southern Ontario
Don't feel frustrated when your favourite appliance is out of order. When you watch the guide but fail to fix the problem – it is a sign to contact a qualified expert for help! Professional and factory-trained technicians at Fix Appliances CA are ready to help you quickly. The only thing you must do, call us at 888-242-0777. We offer Asko repair, maintenance and installation services all days a week, and holidays are not excluded.
Do not forget that we are as close as possible to give any assistance to fix your kitchen or laundry appliance. We proudly provide the best appliance installation and repair services in Toronto and other areas of the GTA and southern Ontario. Besides, we suggest licensed repair and a warranty on parts and labour. Need help – contact us immediately!
Reliable Service & Repair
FIX Appliances CA is a leading provider of affordable appliance repairs. We have over 15 years of industry experience. Using this experience, we can offer reliable white goods repairs. No matter the problem, our skilled technicians will be able to fix it.
Call or Text us for authorized Blomberg appliance repair service FIX Appliances CA online or by calling the toll-free number 1-888-242-0777 today.