Battle of Stoves: Electric & Induction stove vs Gas stove
In this article…
Pros & Cons
Buying house appliances might sound simple, but as you dive into details & information, you find it's not as easy a task as you thought it would be. Well, we at Fix Appliances CA are here to make your life a bit easier by understanding the major differences between Electric stoves, Gas ranges and induction types of stoves.
Each stove type is different by all means; each one serves you differently depending on your purposes, such as; cooking habits (tradition), options & personal taste. When it comes to buying stoves, we often find ourselves thinking what's the differences between them and why the price range is so wide. In the end, you are looking for the most functional stove that will also be inexpensive & reliable.
We have all gathered here to achieve an answer. Therefore we asked our most experienced technicians to reveal the Pros & Cons of each stove type.
Gas Stoves & Ranges
As mentioned before, it all depends on your purposes. If you are looking for quality food, cooking the gas stove will be the right choice. However, before rushing to the next appliance store, you need to have natural gas access at your home. Gas range installation requires a gas source in your kitchen. If you don't have a gas line, you will have to call a repair service or consider compromising other types of stoves.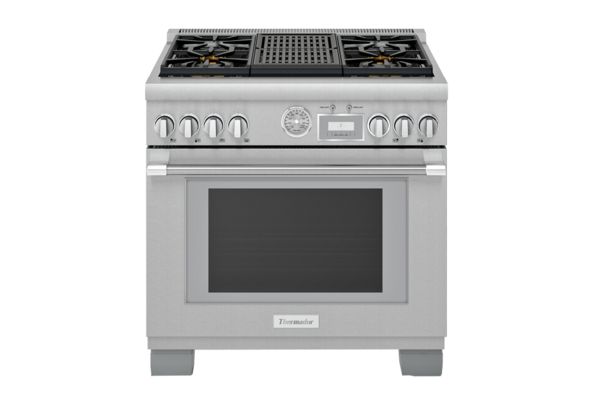 Gas Range Pros:
Gas ranges are significantly cheaper when it comes to operation & maintenance. If you already got natural gas set up at your home, surely the gas range will be the right pick for you as natural gas is cheaper than electricity.
When cooking is one of your hobbies, and you can't compromise on cooking quality, you will be glad to hear that most restaurants and chefs use gas ranges. Gas range allows you to cook more evenly as the stove flames spread across your pan, letting you cook faster & tastier.
Since this type of stove is operated by gas, the flame is visible, and you will not have to worry about leaving the gas on or getting burnt by the stove (as it commonly happens with electric stoves with no modern safety features).
Gas Range Cons:
As mentioned before, if your goal is to cook quality food in no time, it will cost you more as gas stoves are the most recommended stoves for high-quality cooking. It starts by making natural gas access in your kitchen by contacting a local gas-authorized repair service that offers appliance installation all around southern Ontario, Toronto, Ottawa and GTA. This will cost you around 250-400 CAD, and that's to install a gas line through your kitchen.
"If you want to upgrade your stove, you need to know the prices. Long-lasting gas stoves from a reliable manufacturer will probably cost you more than an electric stove or induction stove". Says CEO Oleg Chudnovski, who has worked for Fix Appliances CA for the past 11 years.
Natural gas is another bill. Whether you rent a propane tank that must be refuelled occasionally or a direct gas pipe at your home – Natural gas is an additional monthly bill. "Most people living in Toronto, Ottawa and the GTA area use gas ranges. It will be widespread to see them, especially when you have many repair services all around Toronto, Barrie, Oshawa and all the  GTA qreas," Igal concludes.
Learn How to Boost Your Appliance Performance: Extending the Lifecycle of Your Home Appliances
Not every person is happy to know there's an open flame in his house with a gas line connected to the appliance. If so, a gas stove won't be a great option. It is true that gas stoves are more dangerous & more likely to cause a fire than any other stove, but let's stay in proportion as such accidents are very rare & not as common as we think.
Electric Stoves
An electric stove with an integrated heat device inside is meant for consumers who have issues with open flames in their houses & looking for a more convenient stove for daily cooking.
The electric stove has coils that heat up when turned on, and it is usable for many years to come if we talk about electric stoves with heating coils. The electric stoves have seen many changes in recent years. Many manufacturers tried to take the electric stove a step forward by introducing Induction stoves that are more advanced than regular ones.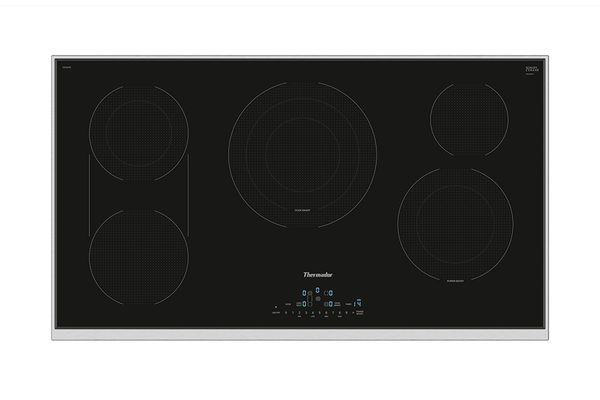 Unlike the regular electric stove, the induction stove heats up using an alternating electric current, resulting in a magnetic field. This also requires using certain cooking pots made of cast iron or stainless steel.
"Electric stove is the big brother of Induction type, and the difference is in the heating mechanism & technology. New type stoves such as inductions are often more advanced, it allows you to control the heat quicker than any other stove and also much safer than electric stove as inductions are built with modern technology putting safety at the highest priority," says CEO Oleg Chudnovski from Fix Appliances CA. If you use a pan made out of anything but cast iron or stainless steel, the induction stove will fail to heat your food as it is based on a magnetic field.
Electric Stove Pros:
Gas Stove installation might be a bit costly for some, but unlike electric stove installation, that doesn't require any preparations such as gas lines or dealing with propane tanks. Induction stoves, like electric ones based on electricity, allow you to save up on stove installation. However, installing an electric cooktop will require some preparations as it will be installed upon your working surface and require framing work like gas cooktop installations.TIP: When you buy an electric stove, stores often offer a free installation or ask for a small fee.
Space-saving & appliance size for some might be crucial factors for kitchen appliances. In that case, an electric cooktop or a gas range top will suit you perfectly as it doesn't come with an oven or a built-in standing body frame.
Possibilities are something everyone is looking for. The electric stoves are made to stand for any challenge of your taste, and it doesn't matter if you are an amateur or a professional cook. It is suitable for every kitchen and everyone.
Electric cooktops are designed to fit anywhere in your kitchen with easy framing work as gas range tops. As for the design, it lets you be open-minded with many possibilities for a beautiful & unique kitchen that suits exactly your needs.
Electric Stove Cons:
The heating speed of an electric and induction stove is not as fast as the flames with a gas stove, so it might be a con if you are looking to spend less time cooking.
Before purchasing an electric stove, you should be aware of your monthly budget, as this costs slightly more than gas stoves when it comes to bills. In fact, natural gas used by your gas appliances is much cheaper than consuming electricity.
In the end, you should always consider the monthly bill changes that will come up with the new appliance as an expense. Gas range costs between 700-2300 CAD, while the electric stoves can reach up to 2800 CAD.
Dirt and glass or ceramic tops are not made to be friends. We are trying to say that wiping the cooktop should be added to your daily routine as it will often get dirty. Wiping the ceramic cooktop-made cover once a day isn't that hard. Come on.
The difference between gas stoves and electric stoves is not that big. Both serve their purpose at the end of the day. As we said initially, it all depends on your priorities because these two stove types cost almost the same. We are at Fix Appliances CA and have been working for over a decade all around Barrie appliance repair, Toronto appliance repair and the GTA with all types of stoves. We do our best to share the information our customers need to make the right decision regarding home appliances & safety.
With all that being said, please don't forget the reason behind the stove: to cook your meals & nothing more.
If you have any questions regarding stove types or stove installations, Fix Appliances CA will be glad to answer all your questions & support you in all your needs related to household appliances. T: 888-242-0777
Date of page creation: May 06, 2021
Page update date: October 06, 2023