Troubleshooting a Defrost Thermostat for Efficient Solution
In this article…
Having trouble with your kitchen appliances? Is your refrigerator failing to defrost or cool properly? Are you experiencing a situation where the freezer is cold, but the fridge is warm? Do you hear strange noises and suspect that the defrost thermostat might be faulty? Despite your efforts, is the temperature not being maintained correctly? Are your perishable items, like milk, spoiling faster than usual in the fridge?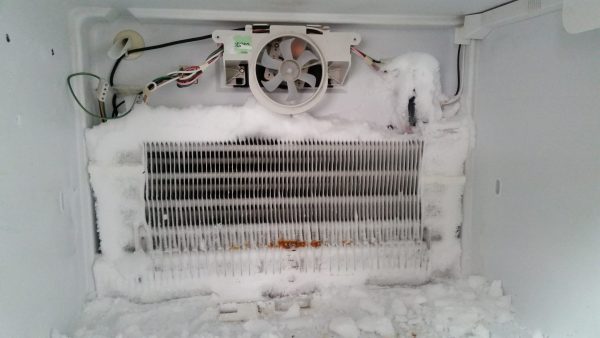 Did you know that a majority of issues, approximately 90%, are attributed to malfunctioning defrost thermostats? You don't need to rush into buying a new refrigerator just yet. Our team is here to assist you with our extensive expertise in appliance repair. We handle these problems every day with meticulous attention and care.
Our specialists have compiled some crucial information and advice to save you time, money, and effort. These recommendations will prove invaluable in resolving your appliance troubles.
Signs of a Faulty Defrost Thermostat: How to Identify Issues and Take Action
Get to know some valuable basics if you have problems with your fridge. Remember, you can always contact our specialists and ask for assistance and professional help. FIX Appliances CA technicians specialize in refrigerator appliance repair, providing expert services and working daily to make each client happy and satisfied.
First Signs
If you open your fridge and see frozen salad or warm milk, these are the primary signs that something is wrong with the refrigerator system. The reasons might be random: from malfunctioning the whole system to problems with particular details. Of course, it is necessary to perform a specific inspection in order to find the exact reason.
Besides that, the problem can be closely connected to the refrigerator's model. Some fridges have longer exploitation terms than others, while some appliances have particular problems with specific elements and details.
However, most troubles of fridge functioning are connected to a small element called a thermostat. If it is broken, your fridge will not be cold enough.
Understanding the Defrost Thermostat: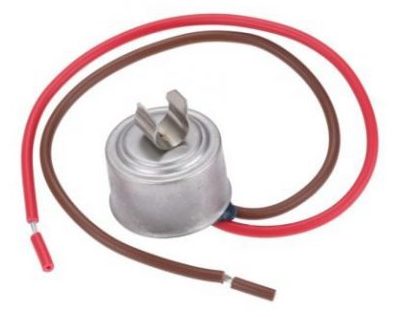 The defrost termination thermostat is an electrical switch that operates based on temperature. Its purpose is to initiate a brief heating cycle that melts the frost accumulated on the cooling element. This thermostat is controlled by the timer, ensuring proper defrosting of the appliance.
If you wish to conduct a manual check on the defrost thermostat, you will need the following tools:
Screwdriver
Flashlight
Multimeter
Wire Cutting Pliers
Replacement Thermostat (specific to your refrigerator model and manufactured by the original manufacturer)
Visual Check
Before ordering a new refrigerator and throwing the old one away, follow these easy steps of personal self-inspection. Of course, be sure that it is possible to have full access to the appliances and that you can safely perform all actions without damaging anything or anyone. Otherwise, call our same-day appliance repair service; our specialists will help you.
Step 1
Make a thorough inspection of all food inside your fridge, going from upper to bottom shelves. Is it severely damaged? In your personal view, do you see the following temperature fluctuations:
the temperature gets too high
the temperature gets too low
temperature is unstable, fluctuating too much in general.
If you notice that most food is damaged in some way, make the following notices:
What type of damage do you see?
In what part of the fridge does food seem to be damaged more/less?
In what way is the food damaged?
What time approximately was your fridge out of order?
Do you hear strange sounds while opening/closing the fridge?
After performing these actions, you can pass to the second step. Carefully write down all your notices, as they also might be useful if you contact the specialist and start describing the actual performance of your fridge.
Step 2
Check the thermostat dial. It might be knocked while using the refrigerator. As a rule, the optimal temperature for food storage is between 30 and 40′ F (-1 and 4 C).
Considering this information, inspect the dial and fix it to 37′ F ( 3 C). After that, put a meat thermometer and check it after an hour.
Step 3
If the dial is set correctly but the temperature is wrong, you must reach the thermostat by unscrewing the fridge's cover. Be careful while unplugging the appliance, and use the correct tools. You will need to have a new thermostat to replace the broken one.
What Causes Problems?
If you want to prolong the term of use of your fridge, you should know what might cause such dramatic problems with the cooling system. Here we will need to go deeper into some engineering terminology but don't get scared, as it is really useful and easy to understand.
Incorrect defrost timer
First, pay attention to the defrost system, controlling the cooling and defrost operations. This system is made up of two main elements:
defrost timer
defrost heater
Ensure Proper Functioning of these Components:
One essential element to check is the Defrost Timer, which is responsible for switching the fridge between different modes at predetermined intervals. If the timer is defective or broken, it can lead to inefficient refrigerator cooling. In such cases, you will need to replace or repair the timer. Depending on the specific appliance model, you can contact your service company or an appliance repair service for assistance.
Problems with Defrost Heater
Another reason might be connected to some defects in a defrost heater. Defrost heater melts all the frost maintaining the right temperature and air circulation. It turns on several times per day to melt the frost. In case of some malfunctioning, it might switch on/off in the wrong way leaving the frost. Here it would be best if you acted in the same way, replacing or fixing this detail.
Broken or Defective Thermostat
If the fridge doesn't properly defrost, the thermostat might be broken or be in bad condition. The thermostat is closely connected to the cooling system, providing information about the temperature and sending corresponding signals regulating the timer and heater.
Important Considerations When Replacing a Thermostat:
There are a few crucial points to remember when it comes to replacing the thermostat. First, make sure to note down your fridge's model number, serial number, and model code. It is essential to purchasing the exact model designed for your refrigerator, as using an incompatible thermostat can result in improper functionality.
Furthermore, closely monitor the new thermostat during the initial 24 hours after installation. If you observe any abnormalities, such as persistent coldness, excessive heat, or inaccurate temperature regulation, it is crucial to contact the service center immediately. In the meantime, unplug your refrigerator and refrain from attempting any repairs on the thermostat, especially if it has been installed incorrectly, as this can pose a safety hazard.
Remember, if there are any indications of a malfunction, it is important not to continue operating the refrigerator with a manually installed thermostat.
How to Prolong Time of Defrost Thermostat?
Here are some easy tips that will help you to prolong the time of your fridge (and of its defrost thermostat in particular):
study the basic manuals for your fridge carefully and follow the instructions
maintain the right temperature
clean up the fridge as it is suggested
How FIX Appliances CA professionals work
As soon as you contact our repair services, our professional will examine, inspect, and reveal the reason for your appliance malfunctioning. We will provide the most efficient way to repair it. The list of brands we work with is impressive as a certified, licensed repair company. You can find more information about our professional team on our Fix Appliances CA "about us" page.
Ready to book an expert appliance repair team? Check out our special discount coupons, and have your appliances repaired fast, efficiently and for the best price.
Do You Experience Any Problems with Your Fridge?
Trust our team of repair experts to thoroughly analyze your situation, offer accurate diagnostics, and effectively resolve the issues with your fridge. At FIX Appliances CA, we are committed to ensuring your and your family's well-being, operating from 07:30 am to 09:00 pm, 365 days a year. You can reach us toll-free at 888-242-0777.
We understand the urgency of your needs and provide flexible assistance catering to your specific requirements. Our same-day appliance repair services are also available, ensuring a prompt solution to your refrigerator problems.