Factory Certified

Licensed technicians with over 15 years of experience

TSSA Gas Contractor

Fully certified in gas appliances service, repair & installation

Complete Warranty

Each repair is covered by service and parts warranty

Authorized Repair

Authorized service centre for most appliance manufacturers
Trusted Faber Service
We service and repair all Faber appliances, including: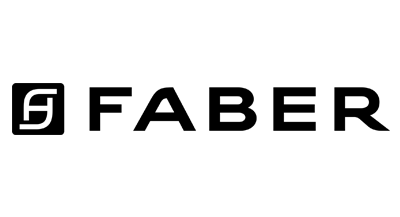 Faber is a worldwide leader in range hood appliances headquartered in Fabriano, Italy. It was established in 1955. Being more than sixty years in the market, this company continues manufacturing kitchen hoods of the best quality, improving design and functionality. They pioneered kitchen range hoods and are still number one today.
Faber kitchen appliances are widely spread over Toronto, Ontario and other parts of Canada. It is important to find technicians who are ready and trained to install range hoods correctly and repair them if necessary. Fix Appliances CA, with more than eighteen years of experience, has factory-trained technicians to define and resolve the problem with your Faber range hood.
If your appliance makes strange noises or has stopped working as it should be, we are available seven days a week, and our friendly reps will be glad to send you the range hood specialist to your place to fix your appliance in no time.
Faber Appliance Repair Experts
Fix Appliances CA is an authorized Faber appliance repair company with prepared and certified experts. All our staff has the necessary skills and knowledge to offer high-quality repair services in your local area. Contact us by phone at 888-242-0777, and you receive professional help the same day.
Professional Expertise
All Faber repair technicians at our company are completely equipped with tools and original replacement parts to repair Faber kitchen hoods. They are authorized and have approved certificates to provide range hood repair services in Toronto and the GTA area.
100% Satisfaction Guaranteed
Our company is a 7-times Best of Homestars Winner 2017-2023. Moreover, this year we received Best of the Best Award Winner 2023. This is the best proof of our work and customer value. We want to admit Fix Appliances CA offers a 90-day Satisfaction Guarantee. At any time, you can find various positive reviews from our valuable customers on HomeStar, Google, Instagram, Yelp and others.
High-Quality Replacement Parts and Service
Providing repair services we use only the original replacement parts from manufacturers. Our appliance repair technicians are factory-trained and improve their knowledge yearly to be aware of all new technology and achievements. Besides, by hiring our experts you get a warranty on all parts replaced and labour as well.
Faber Range Hood Repair
The Faber company invented the first range hood 60 years ago and, over time, transformed it into the crucial unit in every modern kitchen that is stylish, really safe and, of course, functional. They continue using the latest technology in air extraction and improving air quality to meet all customers' needs. And never forget about design to suit your kitchen, either big or small, high-tech or old-fashioned style, considering all details and preferences.
You will be surprised by their advantages, such as Faber Cloud with the possibility to monitor air quality in the kitchen, Nautilus – the possibility to cut consumption and boost efficiency, Faber motors (brushless or Evo motor), remote blower (this allows you to install a motor away from the hood and reduce noises), and much more.
But the problems are still the same: over time, as with any appliance, Faber range hoods require repair or replacement. The best decision is to contact the professional team to save your time and effort and return your appliance to life as soon as possible. Fix Appliances CA is the leading and authorized provider of Faber Appliances repair with the right to fix the unit under the manufacturer's warranty.
Now let us represent the most used Faber kitchen hoods:
Wall Chimney Hoods. Known as wall-mounted, they are designed to operate quietly, with a powerful extraction function. As a rule, you can have two options ducting or recirculating. Faber chimney hoods are represented by the following models Classica Plus, Diamante, Nove Pro, Stilo Glass, Camino Pro, Bella, Dama, Chloe, and Tratta.
Island. These hoods are designed for kitchens with cooktops or ranges which are on an island or peninsula. Mounting directly to the ceiling, they effectively capture odours, grease, steam and smoke. Faber has such models as Stratus Isola, Dama Isola, Glassy Isola, High-Light White Matte, and Bella Isola. All of these collections may be of different sizes.
Pro and Under-Cabinet. Pro-hoods are professional or commercial hoods, which are larger and more powerful (Camino Pro, Breva Pro 11 and Breva Pro 18), and under-cabinet hoods, which are installed beneath a cabinet or a shelf above the cooking surface. As a rule, they recirculate or vent directly outside to manage odours, steam and smoke. They can be of different sizes and are represented in the following collections as Tivano, Levante II or Levante E, Ostro.
Built-in/Insert Hoods. They are installed in the cabinetry, providing a seamless look in the kitchen. Faber has such models of this type as Inca collection: Inca Plus, Inca Pro, Ina Smart Gray and Inca Lux.
Integrated/downdrafts. These hoods are fully integrated and concealed in the cabinetry. Their ventilation efficiency is completely confirmed by powerful fans and filtration systems. You can find the following Faber models: Crystal Collection, Flexa, Scirocco Lux and Sirocco Plus.
Authorized Faber Appliance Repair from Fix Appliances CA
We'd like to stress that Fix Appliance CA is an experienced and competent Faber appliance repairer. Especially when your kitchen hood is under warranty, to keep it valid, contact us as an authorized repair centre to get qualified services and not void the warranty. We offer high-standards care and maintenance to return your appliance to working condition at full capacity.
Considering the high quality of Faber products, our authorized experts who undertake training programs from the manufacturer and master their skills all the time will be glad to install a new unit or repair the old one. Trust this to our specialists, and you will be satisfied with the well-done job on time.
Fabre Reliable Service & Repair
FIX Appliances CA is the number one providing affordable appliance repairs on a same-day basis. We have more than 18 years of experience in this market. Thus, on our experience, we are ready to suggest reliable repairs along with a warranty on the parts and services provided. No matter the problem with your appliance, our qualified and certified technicians will be able to fix it.
Chat or request repair us for authorized Faber appliance repair service FIX Appliances CA online or by dialling the toll-free number 888-242-07777 now.
What Our Customers Say About Us
Thank you Fix Appliances for being there and helping out. I am at a loss of words to praise the company and the people who make it such a great one... From the word go it was a pleasure to talk to Diana .... Kind, attentive, helpful, understanding are just a few words which describe my first interaction with her... Excellent customer service and response time. Accommodative to my schedule and big on a win win situation... Moving forward Oleg was just incredible.. A new level of customer service and satisfaction for sure... Helped me all the extras... I will forever remember all the help he offered Thank you Fix Appliances ... I'm glad to have someone to rely on whenever one of my household appliances give up on me... I wish i could meet Diana in person just to tell how thankful i a
Bismahnavid, Bradford, ON
Frigidaire Washer repair
Extremely quick service appt ( same day) from first call. Walked me through service fee and expectations prior to appt. booking Very courteous fast and knowledgeable . Showed me how things get stuck and made suggestions based on my model. Had a quick question after appt and they were very attentive and quick to respond Thank you
ashley,
Washing machine repair
Same-day Appliance Repair Service in Your Area
Reliable Service & Repair
FIX Appliances CA is a leading provider of affordable appliance repairs. We have over 15 years of industry experience. Using this experience, we can offer reliable white goods repairs. No matter the problem, our skilled technicians will be able to fix it.
Call or Text us for authorized Faber appliance repair service FIX Appliances CA online or by calling the toll-free number 1-888-242-0777 today.