Factory Certified

Licensed technicians with over 15 years of experience

TSSA Gas Contractor

Fully certified in gas appliances service, repair & installation

Complete Warranty

Each repair is covered by service and parts warranty

Authorized Repair

Authorized service centre for most appliance manufacturers
Trusted Fhiaba Service
We service and repair all Fhiaba appliances, including: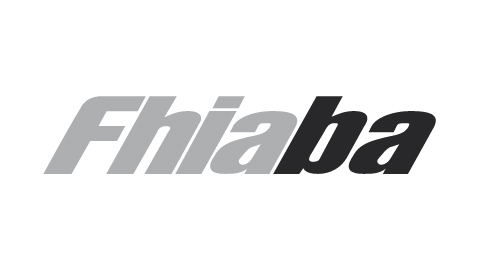 Fhiaba appliances are high-end Italian commercial designs and technology synthesized for the residential market. Their refrigerators have hygienic interiors and accurate compartment temperature and humidity controls, a blend of commercial food preservation into a residential unit.
To keep everything working quietly and smoothly, Fhiaba refrigerators use two compressors to maximize temperature control and three evaporators to maintain perfect climate control. Although Fhiaba appliances are designed and engineered to last a lifetime, glitches occur with daily wear and tear.
If your Fhiaba unit doesn't sound right, isn't working as expected, or hinges, drawers, or lights aren't functioning as they should, contact FIX Appliances CA. We're your #1 authorized Fhiaba appliance repair service in the GTA.
Fhiaba Appliance Repair Experts
We service more than 70 brands and are your Fhiaba repair experts in Toronto and southern Ontario. Our troubleshooting technicians are reliable and will fix or perform regular maintenance 7 days a week to keep your appliances working as they should. For the best Fhiaba appliance repair in Canada, contact us today.
Professional Expertise
Our factory-trained Fhiaba repair technicians maintain and service residential and commercial gas and electric appliances. If your gas has been shut off due to an appliance being RED Tagged, our professionals are fully authorized to perform the necessary repairs and turn the gas back on. Our service specialists are also insured for your peace of mind.
100% Satisfaction Guaranteed
FIX Appliances CA is a 7-times HomeStar award winner for providing superior residential and commercial appliance repair. Your satisfaction is the lifeblood of our business, and we provide a 90-day satisfaction guarantee. We have thousands of happy customers in our over 15 years of business. Check out verified reviews on Yelp, Google, and HomeStar, or ask your friends and neighbours. We've probably helped some of them.
High-Quality Parts and Service
FIX Appliances CA provides expert long-lasting repairs using top-quality factory-supplied or approved parts. Our repairmen and women are fully equipped with all the necessary tools and parts, so repairs and maintenance are done quickly and efficiently. We warranty all labour and parts, and all house calls are free when we repair them!
Fhiaba Refrigerator Repair
Fhiaba produces high-end refrigerators that bring commercial attributes, design, and technology to home refrigerators. Whether the Fhiaba Access™ controls indicate an error, the TriPro™ refrigeration system is noisy, frost is building up, the TriMode™ function isn't working, or the EvenLift™ or EquiLance™ don't work as they should, don't delay!
Call FIX Appliances CA for all your Fhiaba refrigerator repair needs. We're your authorized Fhiaba repair experts in Toronto and southern Ontario, and we'll keep your Fhiaba fridge maintained and working as it should.
Fhiaba Classic. The slide-in Classic series blends industrial stainless steel for antibacterial properties with tempered glass and aluminum for a crisp modern look and easy cleaning. The drawers and doors are easy to use, and the shelves independently adjust to suit your needs. The Fhiaba Access™ touch controls and menu are multi-language and easy to use.
Fhiaba Integrated. The built-in Integrated series combines the Classic stainless steel, aluminum, and glass elements with un-intrusive pivot hinged doors that match the surrounding cabinetry. Blending the refrigerator for a seamless aesthetic look. The digital interactive control menu allows the fridge, drawers, and compartment temperatures to be customized for better food preservation.
Fhiaba X-Pro. The built-in X-Pro series features top-mounted ventilation and tubular stainless handles for a professional look. The X-Pro shares all the best technology found in the Classic and Integrated series, including the OptiView™, ice maker, and water filtration system.
Other Fhiaba Appliance Repair
Fhiaba Riserva™ wine cooler or storage compartment utilizes the Fhiaba Access™ touch controls to maintain temperature and humidity to keep your favourite beverage chilled to perfection.
The Anti-UV glass door protects the wine and allows easy selection from the wood shelves that beautifully display your inventory. The cooler has two temperature zones, each with an evaporator, LED lighting, and a no-frost freezer drawer with an ice maker.
Call, text, or email Fix Appliances CA if you're looking for Fhiaba appliance maintenance and repairs. Our friendly service reps will schedule same-day service or arrange service when it suits your busy schedule. We fix and maintain all Fhiaba appliances!
Reliable Service & Repair
FIX Appliances CA is a leading provider of affordable appliance repairs. We have over 17 years of industry experience. Using this experience, we can offer reliable white goods repairs. No matter the problem, our skilled technicians will be able to fix it.
Call or text us for authorized Fhiaba appliance repair service at  FIX Appliances CA online or dial the toll-free number 1-888-242-0777 today.