Factory Certified

Licensed technicians with over 15 years of experience

TSSA Gas Contractor

Fully certified in gas appliances service, repair & installation

Complete Warranty

Each repair is covered by service and parts warranty
Dealing with an unexpected freezer breakdown can throw your whole life into chaos. Most of us even don't realize just how essential cold food or fresh ice on-demand can be when they are gone. Fortunately, you can find the local freezer or refrigerator repair technicians at Fix Appliances CA.
If you ask whether we know how to work on your particular brand? No worries! Moreover, we are an authorized repair company that is ready to provide freezer repair. The most popular brands we service are presented to your attention on our website.
Types of Freezers We Repair
Freezers can be of different sizes but all of them can be divided into the following types: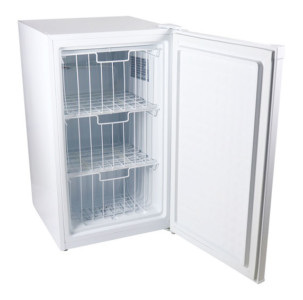 Upright Freezers
They are perfect when you need to access freezing foods easily. As a rule, such freezers are auto defrosting, thus, they are much easier to clean.
Advantages:
Upright freezers are easier to organize because they have shelves

Take up less space

Auto-defrost feature is available
 Disadvantages:
Uprights are typically noisier

Tend to use much electricity

More costly
Chest Freezers
They are the most economical and look like a large box with a hinged lid that opens upward.
Advantages:
More energy-efficient
More storage capability
Maintain health standards
Disadvantages:
Require more floor space
They are much lower and have very deep storage cavities.
The temperature stays consistent because it doesn't have a self-defrost system.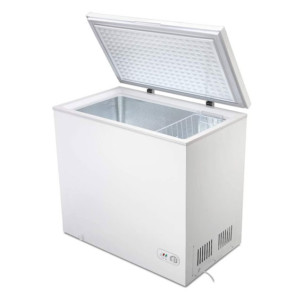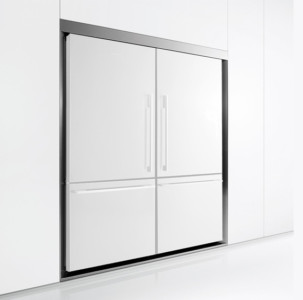 Built-In Freezers
The advantage of them is that they can be fitted with a customized front to match your kitchen style and outlook.
Advantages:
The sleek and luxury style is a crucial element of high-end kitchen design
Have a longer lifespan
A variety of door styles are available, including custom panelling and see-through doors
Disadvantages:
High price
Require professional installation only
Must be attached to the wall. This makes it very difficult to move a built-in freezer.
Drawer Freezers
These freezers provide convenience for the cook, especially when you need to have certain items at hand while preparing.
Advantages:
Designed to fit small spaces
Arranging the contents
Come in a wide variety of styles and size options
Disadvantages:
Fewer storage and organization alternatives
No pull-out freezer drawer
Won't complement every modern kitchen design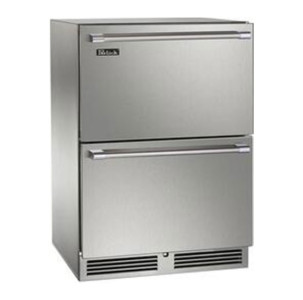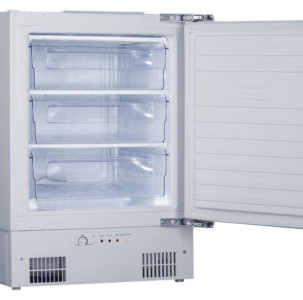 Under Counter Freezers
Having an under-counter freezer, you receive an additional freezer space you're looking for in a compact manner.
Advantages:
Save Space
Clean look and easy to access
Energy Efficiency
Disadvantages:
Challenge in arranging the contents
These designs currently come at a steep cost
Inaccessible
Freezer technicians at Fix Appliances CA can handle any problems with all types from chest freezer repair to built-in ones.
Freezer Repair Service Near You
If you are looking for freezer repair or freezer maintenance, Fix Appliances CA can help. We're your best, most-trusted option for fast, quick, and easy local service, repair, and maintenance of your freezer. If you need any repair, such as freezer gasket repair, freezer ice maker repair, freezer compressor repair, freezer door repair or it is just not cold enough, we will send you the best local freezer and chest freezer repair technicians in the area. All our technicians are highly trained, licensed, and nearby. Besides, you are guaranteed to help fix your freezer needs.
We have local freezer pros, who are always "near me," and they will help you with the appliance emergency in no time. If you need a freezer repair in Toronto, Ottawa or other areas of Southern Ontario, you are welcome to contact us not only online but at 888-242-0777 
The Most Common Freezer Problem Issues
Fix Appliances CA technicians can handle any freezer problem issues that you may face. We can diagnose your appliance and provide you with the cost of the repair upfront. If you detect any of the following troubles, it may be time to need freezer service:
Freezer is not freezing
Freezer coils frozen
Freezer defrost drain is frozen
Making noises during the operation
Freezer is overcooling
Freezer won't turn on
Freezer not cold enough. *The freezer temperature should be 0° F (-18° C)
Refill or Discharge a Freezer with Freon (refrigerant gas)
Many freezers use Freon, thus, the freezer compressor needs special attention while maintaining or repairing. This refrigerant is a gas used for cooling. When used in a freezer, it keeps your food cold and the overall temperature below freezing.
Our Fix Appliances CA technicians are certified to refill or discharge systems with refrigerants R134 and R600A. Even if it is needed, our specialists are trained to replace the refrigerator compressor according to the manufacturer's requirements. We offer a warranty on all provided services and replaced parts.

Same-Day Freezer Repair
When your freezer goes out, that means the contents inside can go bad, which can cost your family a lot of money. Our freezer repairmen know how to repair your freezer and can get to you fast to do so! Fix Appliances CA provides freezer repair services the same day. You are welcome to contact us by phone at our Toll-free 888-242-0777 or submit a request online seven days a week.
What Our Customers Say About Us
Discover how Fix Appliances maintains a 5-star service record since day one.
Thank you to the technician Dima He was very profesional who clearly explained me what was wrong with my refrigerator. Presenting me the solution without pressuring me to decide I found the service excellent I definitely recommend this company and I will use them in the future

Refrigerator broke over the weekend and we called over the weekend. The repair man came on Monday, figured out the issue and ordered parts which came 2 days later. By Friday the fridge was fixed and working well so far. The repairman was efficient and polite. Would recommend.

Contact Us For Freezer Repair Services
Same-day Freezer Repair Service in Your Area
FIX Appliances CA's main office is located in north Toronto, Ontario, and our local freezer repair technicians serve the GTA and southern Ontario. Check the map to confirm the service area nearest to your city or town.
Common Freezers Replacement Parts
We stock parts for all the top brands
No matter what exact part of your freezer needs the replacement, we offer services on replacement and warranty on them. The most common parts to be replaced are:
Defrost thermostat
Freezer light switch
Control & display board
Freezer door and hinges
Freezer light socket
Start relay and capacitor
Freezer drain tube
Freezer defrost heater
When you contact our professionals for freezer repair, everything you need is to know the brand and the model of your appliance. We provide part-testing and get you the replacement part you need right away.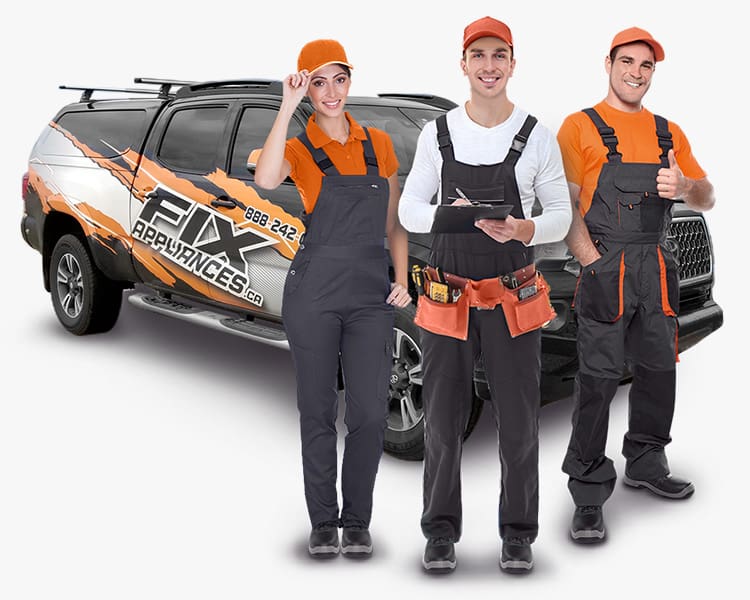 Refrigerator Brands We Service
Amana, Bertazzoni, Bosch, Bloomberg, Fisher & Paykel, Fulgor Milano, Fhiaba, Frigidaire, GE, Electrolux, Jenn-Air,  KitchenAid, Kenmore, LG, Liebherr, Maytag, Panasonic, Thermador, Viking, Sub Zero,  Samsung and more brand names of freezers.
Common Questions Asked About Refrigerators
Will a freezer work in my garage?
Yes, but it's risky during cold seasons when the temperature drops below 10 degrees Celsius (50 degrees Fahrenheit.) Frigid temperatures can cause the compressor oil to thicken and stop working.
Why does my freezer run so often?
Dirty condenser coils can cause this, inadequate airflow from the appliance being too close to the wall, or the door is not sealing properly.
What's the proper method to dispose of my old freezer?
Environmental and safety laws make it illegal to dispose of a freezer that still has refrigerant in it. Contact a licensed professional or appliance repair service to dispose of the unit properly.
What's the typical lifespan of a freezer?
With proper maintenance, a freezer can be expected to last 15 to 18 years.
Burning smell from freezer
If you are beginning to notice a refrigerator burning smell, this can be a symptom of a significant problem. When you open the freezer door, check for a smell of burning. Since this could be a sign of a dangerous electrical fire that could happen in your home at any time, it is vital to contact a professional to remedy this problem immediately.
If you hear your freezer making noise, one leading reason may be the condenser fan motor problem making your freezer so loud. An easy way to check and diagnose a freezer making a buzzing noise is to unplug your refrigerator and check the fan at the bottom rear of the fridge. If you see anything blocking the fan movement, try to clean the area. If you see signs of damage or a seized motor, it is time to think about a repair or replacement.
If your freezer is icing up, there are some simple fixes. Ice in a freezer is often caused by a broken door seal letting outside air in that will cause ice build-up. Ice buildup in a freezer can also be caused by loose door hinges and letting outside air in.
Freezer not cooling after power outage
If you find that your freezer stopped working after a power outage, a quick way to diagnose this problem is to start by checking to make sure the fuse for the freezer is not blown. You will also want to check the control panel to make sure the freezer is switched on. If your freezer will still not turn on after a power outage, try resetting the GFCI power outlet that your freezer is plugged into.
Freezer Maintenance Tips
Tip #1 – Clean condenser coils
Large, radiator-type coils are located at the back or bottom of your freezer. They remove heat from the appliance but are less efficient when dust and dirt accumulate on them. Vacuum them off twice a year.
Tip #2 – Clean and replace door seals
Wipe down the gaskets around the freezer and freezer doors to keep them sealing tightly. Replace loose or torn door seals to save energy and keep your food cold.
Tip #3 – Wipe down the interior and exterior
Use an all-purpose cleaner to remove crumbs and spills on inside shelves and walls. Special cleaning wipes are available to remove fingerprints from exterior stainless-steel doors and handles safely.
Tip #4 – Use a deodorizer to remove odors
To keep your freezer smelling fresh, place a specially designed refrigerator deodorizer inside the unit. It will eliminate food odours for up to six months.
Tip #5 – Change the filters
To keep ice cubes and water tasting fresh, replace the ice maker and water dispenser filters every six months.
More Problems & Solutions from Our Blog