Factory Certified

Licensed technicians with over 15 years of experience

TSSA Gas Contractor

Fully certified in gas appliances service, repair & installation

Complete Warranty

Each repair is covered by service and parts warranty

Authorized Repair

Authorized service centre for most appliance manufacturers
Major appliances in the kitchen should last a long time, but regular use can cause parts to fail. When that happens give the experts at Fix Appliances CA a call! We'll have a repairman out quickly to troubleshoot and fix your appliance problem, usually the same day!
If you're looking for reliable, regular household appliance maintenance or service, or for the best appliance repair in Keswick and surrounding area call, text, or email our customer service reps today! Our technicians will work around your schedule and ensure the repair is done right!
Professional Appliance Services We Provide
We service and repair a variety of appliances, including:
Refrigerator Repair
Is your frost-free freezer frosty or does your refrigerator spoils food faster than blacktop on a hot summer day? Call Fix Appliances CA for the best refrigerator repair in Keswick! Our friendly service technicians will repair any model, including stand-alone, built-ins, wine coolers and freezers.
Our repairmen are highly trained experts and will fix your freezer and refrigerator and answer your questions.
Contact Fix Appliances CA for your fridge repair services for any of these issues:
The fridge or freezer isn't working.

The freezer won't defrost.

Makes frightful noises.

The freezer doesn't freeze.

Ice maker isn't working.

The drain hose doesn't drain.

Fridge is set properly, but the food spoils too quickly.

Doors don't seal.
Give our customer service reps a call for quality appliance repair in Keswick and the area.
Washing Machine Repair
Is dirty laundry piling up because your washing machine has quit? Don't fret! For the best washing machine repair in Keswick and area contact Fix Appliances CA today!
Our troubleshooting experts are highly skilled and ready and waiting to provide same-day service, so you don't have to do lunch at the laundromat.
If you experience any of these issues with your washing machine, give us a call.
The washing machine doesn't work.

The lid or door doesn't latch, or it leaks.

The washer doesn't fill, spin, or drain.

It leaks water from the inside.

Displays error messages.

Knobs or buttons aren't working.

Makes unusual grinding noises or banging.

Filters plugged.

There's a burning smell when working.
Dryer Repair
Is your dryer dead and clothes hanging over furniture drying? Call Fix Appliances CA if you need to get your gas or electric dryer working like new. Our expert repairmen are highly trained licensed gas fitters with up-to-date Technical Standards and Safety Authority "TSSA" certificates. They'll diagnose and solve your electric or gas dryer repair problems in the Keswick area.
Text, phone or email Fix Appliances CA if you experience any of these dryer issues:
The dryer doesn't work.

There are error messages displayed.

The dryer shuts off immediately.

There is no heat.

The dryer doesn't tumble.

It makes unusual noises, vibrates violently, or there's a burning smell.
Don't wait! Call our service reps today and schedule your gas or electric dryer repair!
Range, Oven and Stove Repair
Does your oven melt your bakeware? Your stovetop can't boil water? Don't eat out! A repair costs less and packs fewer calories! If you need a gas or electric stove or oven repair in the Keswick area, contact the experts at Fix Appliances CA. We'll get your quality appliance working properly!
Our technicians are highly trained licensed gas fitters. With current and updated Technical Standards and Safety Authority "TSSA" certificates they can work on gas ranges, stoves, ovens, cooktops, and dryers.
The experts at Fix Appliances CA are waiting for your call. Don't wait if you experience any of these problems:
The oven or stove doesn't work.

The stove doesn't self-clean.

The oven door doesn't stay close.

Error messages on the digital display.

Arcing and sparking elements.

The timer won't work.

The oven light doesn't work.

Makes weird noises.

Food doesn't cook evenly.

The broiler won't work.

Buttons or knobs aren't working.

The stove element doesn't turn off.

An element burned out.
Dishwasher Repair
Is your dishwasher leaving dishes dirty? Leave puddles on your floor? For a quality dishwasher repair in the Keswick area call Fix Appliances CA.
Our talented technicians have the skill to fix your appliance and get it working like new. Call our friendly service reps if your dishwasher has any of these issues:
The dishwasher doesn't work.

It's not getting enough water.

Dishes aren't clean or dry.

Makes strange sounds or burning smell.

It leaks.

In mid-cycle, it stops.

Buttons or knobs don't work.

Isn't draining.
Range Hood Repair
Don't cooking steam and odours vent out properly? Did your range hood stop work? Contact Fix Appliances CA in Keswick for professional and specialized help in the range hood repair, installation and maintenance. Our licensed technicians have more than eighteen years of experience, and they can handle any issues with your range hood of any type and brand.
We service all models and major brands of range hoods, either residential or light commercial ones (wall-mounted, island, under-mounted and inserts). Our certified range hood professionals are always nearby. We are available not only on business days but on weekends and holidays as well, to provide the best range hood repair services.
We manage to cope with most problems, including:
Doesn't vent properly
The exhaust fan not working
The buttons stopped working
The motor won't turn on
Give us a call at 647-503-6655 or submit a request and our responsible customer service representatives will send our range hood experts to your place at your convenient time.
Microwave Repair
If you need a microwave repair in Keswick and the area contact Fix Appliances CA today! Our service reps are standing by if you experience any of these issues:
The microwave isn't working.

Buttons or knobs don't work.

The door doesn't latch.

The light bulb needs replacing.

The display is dark.

Displays an error message.

Won't heat or heats unevenly.

The turntable won't turn.

The microwave makes weird noises or sparks and arcs.
Call now for same-day service! Our experts are standing by to fix your microwave.
Gas Appliances Repair
Gas and propane appliances are used not only for residential but for light commercial purposes. It is sure to pay extra attention and care on your part. If your gas kitchen or laundry appliance needs maintenance, repair or you'd like to install the new ones; it's time to contact Fix Appliances CA in Keswick. Having enough knowledge and skills and more than a decade of experience, we are able to protect you and your families.
Don't hesitate to call us at 1-888-242-0777 and to receive the repair and maintenance services from our skillful technicians on a same-day basis. No matters the complexity of your problem is, our factory-trained gas fitters will cope with any. Our gas technicians have updated "TSSA" certificates that allow not only to repair and install gas appliances but to remove Red Tag if your appliance is shut off.
Licensed Repair of All Appliance Brands
We service over 65 brands, so if you own appliances from different brands you don't need to call two companies. These brands include: AEG, Amana, Brava, Fisher & Paykel, Gaggenau, Blomberg, Bosch, Bertazzoni, Frigidaire, Fulgor Milano, GE, Faber, Falmec, Huebsch, Hot Point, Inglis, Jenn Air, Liebherr, Mofat, Maytag, Miele, LG, Electrolux, KitchenAid, Thermador, Viking, Sub-Zero, Samsung, Sears Appliances –Kenmore, Speed Queen, White Westinghouse, Whirlpool, Wolf, Zephyr and many more. Most of our repair bookings for appliance repairs are attended on the same day.
Discover how Fix Appliances maintains a 5-star service record since day one in Keswick area.
Seal on washer ripped and so was leaking. Called a few companies and these guys were the quickest to respond. Other companies were saying 3 to 4 days and these guys had it complete the next day. Great service!
Service person was on time very friendly.gave me quote before he started Was very clean and made sure everything was put back.
jferguson, Wasaga Beach, ON
Dryer Repair
Keswick Appliance Repair
FIX Appliances CA is a leading and professional Keswick appliance repair provider. We have over a decade of industry experience. Using this experience we can offer reliable white goods repairs. No matter what the problem may be, our skilled technicians will be able to fix it. We offer same day repairs. Contact our friendly experts for details on your existing appliance problem.
Contact us for Keswick appliance repair service online or by calling 647-503-6655 and Toll-free number 1-888-242-0777 today.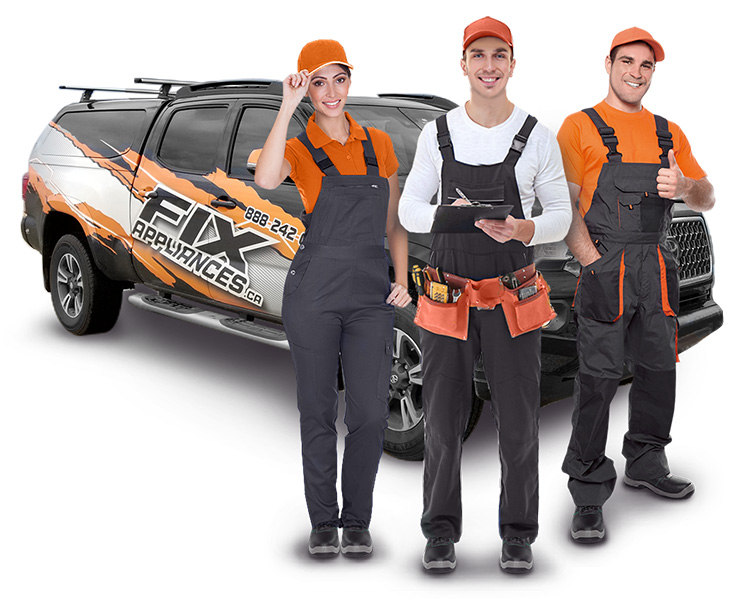 Keswick is a community located in south critical Canadian province of Ontario. Located north of Toronto on cook's Bay, Keswick is part of the metropolis of Georgina. Keswick turned into initially called Medina, and become part of the Township of North Gwillimbury before becoming a part of the Township of Georgina. The area was previously considered part of "cottage united states" for folks that lived in Toronto up till the overdue 1980s, whilst principal improvement in addition spread out get right of entry to to Keswick, expanding its population. Protected in Keswick is the Keswick Marsh, part of the Holland Marsh. Having been constructed mainly as a cottage community, Keswick in all fairness long north to south because it hugs the shore of Lake Simcoe.
Save
Save
Save
Same-day Appliance Repair
Every one of us is dependent on their home appliances to function properly. When one of them breaks, it's important to get it fixed quickly. Same-day appliance repair has never been easier with experienced, professional technicians available 24/7, year-round to fix even the rarest of issues. All of our technicians come fully stocked with new replacement parts of major appliance brands. When they arrive at your location, we ensure that any repair needed is performed as smoothly as possible. It is our goal to get this done in a single visit. On the rare occasion however when a part is not available or more work is needed, our technician will order the required parts from our appliance parts supplier, typically delivered the next day, allowing us to conclude work in the timeliest fashion.
No matter if it's a washer that is not holding its water, a dryer that can't hold its temperature, an oven that is not functioning, a stove that is not functioning, a refrigerator that cannot keep its temperature, or a dishwasher that is not getting the job done, we have seen it all. Throughout fifteen years of working in appliance repair in Keswick, we have serviced each of these appliances, working on domestic and import brands including, but not limited to, GE, Whirlpool, Samsung, LG, Maytag, Electrolux, KitchenAid, Frigidaire, Electrolux, Kenmore and others.
Our Experience
Throughout fifteen years, FIX Appliances CA Keswick has been and continues to be a trusted brand offering affordable, same-day service across southern Ontario. Able to fix all brands, makes, and models, it is our highest commitment to provide an appliance repair service that meets and exceeds the expectations of our customers. 24/7, we are on call to take any service requests in the case of an emergency need.
There is no need to panic if an appliance ceases to work – we are always a few minutes away, ready to assist. When you need us most, we will ensure that we get a technician to you in an appropriate time frame. When you choose us, you are putting your appliance in trusted hands and we value that trust. We won't disappoint. Prompt and professional, all of our jobs come with a service guarantee ensuring that every customer is left satisfied with the process and the final product. No matter if it's a refrigerator, freezer, washing machine, dryer, oven, stove, dishwasher, or other household appliance, when it comes to appliance repair, we are a company you can depend on.
Quick and affordable, after making that initial point of contact, let one of our highly skilled technicians take care of the rest. There's no need to struggle with how to arrange your day around an appliance breakdown. When you're accustomed to having an appliance like your dishwasher ready to use, not having it for use can be a major disruption. FIX Appliances CA Keswick will get the repairs done quickly, providing you with same-day service at no extra charge. Most problems can be taken care of in a single visit and if it cannot, we will do our best to wrap up work as quickly as we can. Find out why we continue to boast an impressive 5-star service record with benefits such as a free service call with repair, a full warranty with repair, and the advantages of having a fully certified and licensed gas and electric technician work on your issue. We are a fully licensed and registered company under TSSA as a gas contractor.
We understand that there is nothing worse than being in the middle of your day when something like a washer breaks down. Regardless of the type of appliance, our technicians are trained to diagnose and perform all types of gas and electric appliance repair services, and are happy to fix any issues you might be having with your appliance.