Making sure your washing machine is ready for COVID-19
In this article…
HOW-TO guide
Pandemic is upon us, and it means more than you think especially when it comes to our household cleaning machines that are there to do their job as needed. We at Fix Appliances CA thought it will be perfect timing to remind us all how to keep our washing machine clean & disinfected, after all, viruses can survive on surfaces for very long periods.
Believe it or not but most recent polls show that people do not tend to clean their washing machines and even dryers, which may lead to bacteria reproduction, bad smell and worst case scenario: the machine just won't do the job it intended to do. So here are some tips we gathered by top appliance dispatchers on how to maintain your washing machine, especially when it comes to viruses such as Coronavirus (COVID-19) that can survive days on your clothes.
You see dirt, we see bacteria
It sounds so obvious but some of us just tend to ignore dirt seen on the gasket and the doors of it, the "it will go away on the next run" excuse just won't do it.
How to: take a small sized towel and white vinegar from your shelf in the kitchen, soak the towel with vinegar and gently scrub the dirt on the glass door & the drum. Another very important area to disinfect is the rubber located between the door and the drum, make sure to clean the gaps and take out all the dirt stuck in the rubber itself.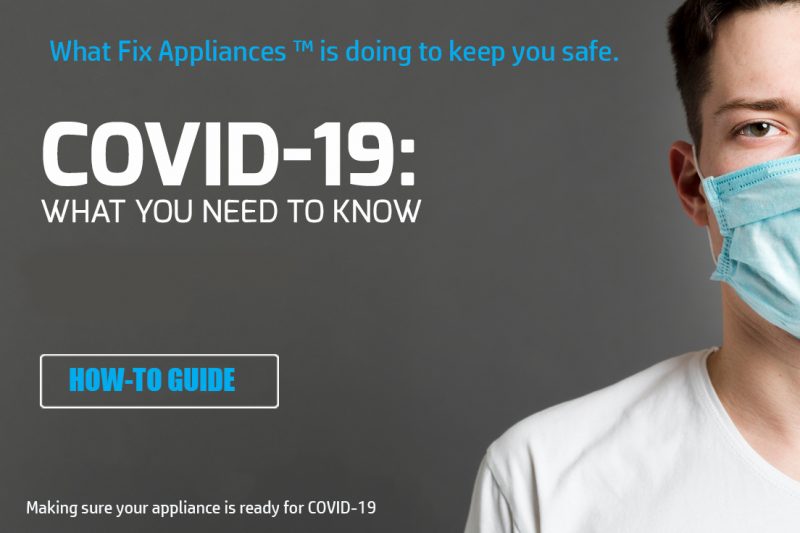 After about 30 minutes you can take another small tower or paper towel, soak it with some water and go over again to make sure it's clean and disinfected (you can use a toothbrush just to clean areas you can not reach with your hands inside the drum & the rubber).
1. Load the washer with some disinfection substances:
Your washing machine needs now to clean itself from the inside as dirt & bacteria are surely settled inside the tubes and under the drum.
How to: grab 500 grams of baking soda and another 1 litre of vinegar as you will have to load your washing machine with it. Now please follow one of those steps depending on your washing machine type:
2. For a front-load machine:
Pour the 1 litre of white vinegar into the detergent dispenser while the baking soda will go to the softener dispenser.
For a top loading washing machine: let the machine run for a few minutes and then add the components to the washing machine all together. Continue the program for another minute and halt it for 30 minutes so the mixture will soak for a period of time. Tap to continue the program afterwards.
3. Unleash "hell program" upon your machine:
If you thought the 90 degrees program on your washing machine is there just to show its barely used capabilities, now it's time to use it.
Choose the longest & most efficient program on your washing machine, let it run for 2-3 hours with the vinegar and baking soda to disinfect your machine completely.
We at Fix Appliances would like to help and support every household in North America, that way we can ensure we did our best to help you keep yourself and your family safe against COVID-19. As proud we are, we believe it's necessary to stand along with each other, even when it comes to explaining to customers the basics of how to clean the washing machine.
If you have any questions regarding appliance disinfection or repairs?
Our washer repair experts will solve any issue with your broken appliance.
With proper use, care and maintenance of your top-load or front-load washing machine, you should experience many trouble-free years of operation. If you do encounter problems with your washer not spinning or other issues, contact us online or by calling 1-888-242-0777 today.
Talk to our experts in your city!
Fix Appliances ™ is here for you, even during such times.