Factory Certified

Licensed technicians with over 15 years of experience

TSSA Gas Contractor

Fully certified in gas appliances service, repair & installation

Complete Warranty

Each repair is covered by service and parts warranty

Authorized Repair

Authorized service centre for most appliance manufacturers
Trusted Marathon Service
We service and repair all Marathon appliances, including: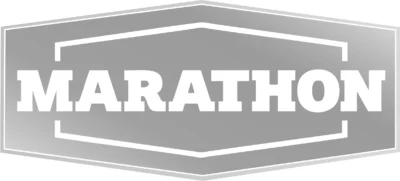 Marathon Appliances is a Canadian manufacturing brand that produces different kitchen appliances and is located in Mississauga, Ontario. Based on a tradition and long history, this company manufactures and develops high-quality product lines to meet all customers' expectations and wishes. They are proud of creating fridges and freezers, wine coolers and beverages, and electric ranges for every taste. The main advantages of choosing such appliances are the price, quality, energy efficiency and design. Creating every subsequent product, we use the newest achievements in technology, following modern design directions and developing the most convenient and simplest in using appliances.
Same-Day Marathon Appliance Repair Service
Fix Appliances CA is one of the leading repair companies in Toronto and other GTA areas. Having approximately twenty years of experience and highly trained appliance experts, we offer the best same-day Marathon appliance repair and installation services. You will be satisfied with our benefits as discount coupons, same-day repair, a Satisfaction Guarantee, a warranty on all services provided, and reasonable prices.
Contact our support centre, and our representative will gladly advise you and schedule the first visit to your place. Our office is open seven days a week, including holidays. You can call us, chat or leave a quote online to order the professional repair.
Marathon is a well-known Canadian brand; its products can be found everywhere. But when your favourite appliance starts malfunctioning or you hear a strange noise that bothers you, do not hesitate to ask for help. We are at your service and fully equipped. Consider the manufacturer's warranty and our ability to provide repair and installation under this warranty. You will surely be pleased with how the technicians fix your unit in no time.
Marathon Refrigerator Repair
Every housewife worries about the refrigeration system in the house. Taking care of the whole family, you must be sure that a refrigerator will not let you down at the most unsuitable moment in summer or on holidays in winter. Do not forget that regular maintenance and timely repair will prolong the life of your fridge.
Marathon refrigerators are represented by a variety of units: full-sized fridges such as MFF182W with inverter compressor, or mid-sized stand alone as MAR149SS with auto cycle defrost operation, or compact fridge ordinary or Delux series models such as MAR45BLS-1.
All these Marathon refrigerators have many useful functions, and by purchasing one of them, you receive the most suitable and attractive unit: EnergyStar-certified automatic defrost operation, LED interior lighting, reversible door, multi-air-flow frost-free operation for even cooling and retaining optimal freshness and others.
But if you suddenly pay attention to the following issues:
Faulty condenser fan motor
Leaking water
Faulty control panels
Not cooling
Vents are blocked
The motor running constantly, etc
Contact us as soon as possible by phone or online and our experts will come, define the problem issue and resolve any. Just schedule the most convenient for you.
Marathon Freezer Repair
Marathon freezers can be of different types as free-standing chest freezers and upright freezers. You will enjoy any model due to its functionality, design and features as a defrost drain, adjustable thermostat, power light conveniently located on the front of the freezer, and one or two-part organizing storage basket.
As with any refrigeration appliance, you should remember about small issues to avoid more serious problems:
Unusual noises
Getting warm or not cooling
Too much ice buildup
Leaking water, and others
When you notice that the food in your freezer is not cold enough or starts spoiling too fast, or the motor fan makes strange noises, or the temperature is not as it should be, contact Marathon Pros at Fix Appliances CA to fix it. If our technicians, after diagnostics, will offer a replacement, think it over, they will explain the problem in detail, estimate the repair costs, and you can make a decision weighing all pros and cons.
Marathon Wine Cooler & Beverage Repair
Marathon wine coolers and beverage systems may be of two types: freestanding and built-in models. Evert type has its advantages and disadvantages, and, of course, everything depends on your expectation and imagination.
When we talk about built-in, they can be one-zone or dual-zone models of different sizes and colours: MWC28-DSS, MBWC56-BLS, MWC56-DSS with quiet Embraco compressor, carbon filter to remove odours for optimal preservation of beverages and other useful features.
Regarding freestanding models, pay attention to MWC145-DBL. But anyway, all these appliances have auto-cycle defrost operation, an adjustable electronic thermostat, display and control panels, and independent temperature zones.
Our manufacturer-trained wine cooler technicians are prepared to offer high-quality repair services for all your Marathon refrigerators. Being an authorized repair company, you will keep your manufacturer warranty valid and receive qualified services at fair prices.
Marathon Electric Range Repair
All ranges have a contemporary style, convenient appliance outlet, storage drawer and removable glass door for cleaning, LED digital clock display, and more. But the most widely-spread electric ranges with radiant Schott Ceran® smooth top surface with EGO lamps: MER245SS and MER245W.
As with any electric appliance, Marathon electric ranges may last a long time but require constant care. If stopped operating or you face such issues as a faulty surface element, control knobs won't turn, or the oven not baking or cooking well, contact our pros to find the problem. No matter the issue, we are certified and licensed to provide the necessary range of repair services and return your appliance to working condition, mostly the same day.
Fix Appliances CA is an Authorized Marathon Appliance Repair Company
As nobody else, we understand that it is frustrating if your kitchen or laundry appliance is out of order. But instead of looking for necessary DIY video projects, contact the experts. The qualified and highly-trained staff at Fix Appliances CA is ready to help you 7 days a week. You will surely receive excellent Marathon repair and installation services at affordable prices.
Our Marathon appliance technicians train yearly to improve their skills and knowledge, following the latest achievements in this industry. We provide repair in Toronto and the GTA areas under manufacturer warranty to keep it valid. Besides, you get a Satisfaction guarantee and a warranty on all services and replacement parts. You may reach us by phone at 888-242-0777 or submit a request online. Your Marathon appliances are in good hands.
Reliable Service & Repair
FIX Appliances CA is a leading provider of affordable appliance repairs. We have over 17 years of industry experience. Using this experience, we can offer reliable white goods repairs. No matter the problem, our skilled technicians will be able to fix it.
Call or text us for authorized Marathon appliance repair service FIX Appliances CA online or call the toll-free number 1-888-242-0777 today.