Range Oven Stove Repair
How does a Range – Oven – Stove work?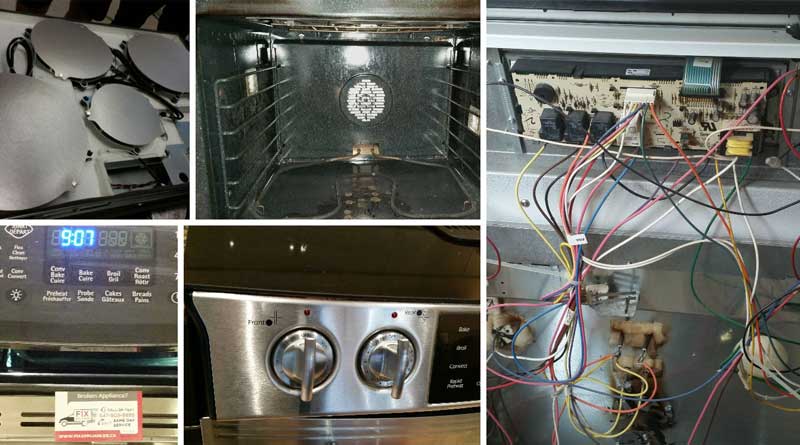 In most homes, ranges, stoves and ovens are used daily. Due to the nature of these appliances, maintenance and safety procedures are essential for proper and safe operation and to avoid costly repairs.
Stove burners will not light or not working at all? Oven not getting hot?

Here is a list of the most commonly replaced parts associated with each Range Oven Stove symptom:
Oven not heating: bake or broil element, control board
Oven does nоt bake evenly: bake element, control board, thermostat
Range surface element not heating: surface element, element switch or receptacle wires
Range burner spark problem: spark module, spark ignition switch, spark electrode
Oven temperature problem: bake or broil element, control board, thermostat
Oven not turning on: bake or broil element, control board, relay board, thermostat
Range burners spark all the time: spark ignition switch, spark module
Brands We Service:
AEG, Amana, Bosch, Frigidaire , General Electric, Electrolux, Inglis, Kenmore, KitchenAid, LG, Maytag, Miele, Samsung, Whirlpool, Viking, Jenn Air, Thermador and many more…
Our 15-year history of providing you with service for more than 30 brands of appliances is a testament to our commitment and dedication. Trust us as your one-stop-shop provider for range – oven- stove repair. With the most competitive prices in the Toronto area, you'll get peace of mind knowing our competent and skilled technicians are on the job. Our technicians are certified and insured, and are available whenever you need them. As such, we stand behind our services so your satisfaction is guaranteed.
Call or text us for Range Oven Stove Repair: 647-503-6655 or Book an appointment online