Factory Certified

Licensed technicians with over 15 years of experience

TSSA Gas Contractor

Fully certified in gas appliances service, repair & installation

Complete Warranty

Each repair is covered by service and parts warranty

Authorized Repair

Authorized service centre for most appliance manufacturers
Trusted Sharp Service
We service and repair all Sharp appliances, including: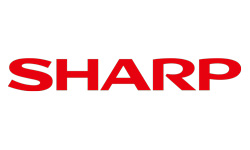 Sharp is a Japanese multinational corporation that produces various electronic and electrical products, including home appliances. Sharp is the brainchild of founder Tokuji Hayakawa, who was an inventor of the first mechanical pencil in the world, the Ever-Sharp. As they say: "It's all in the name". Hayakawa, established in 1912, continues to follow the path of changing life worldwide, making contributions to the next generation.
Sharp appliances are famous for their quality, durability, and innovative features. The Sharp company offers a variety of appliances for the home, including different kitchen appliances such as refrigerators, microwaves, wall ovens, and cooktops. All of them make life easier and more efficient.
Do not be upset if your Sharp home appliances are out of order. Contact Fix Appliances CA to help resolve any issues or problems with them. Our experienced and skilled staff will gladly get to your place and fix it. No matter the part of the GTA you live in, we offer Sharp cooktop, oven, microwave and refrigerator repair services in Toronto and its surrounding areas, such as Bowmanville, Oshawa, Wasaga Beach, Barrie and more.
Same-Day Appliance Repair Service
FIX Appliances CA can serve all your needs from 07:30 AM-9:00 PM. Besides, our qualified appliance repair technicians are assigned to each area of the GTA and surroundings to offer repairs and installation whenever needed.
In case of emergency repair or rush season, our experts are ready to help you troubleshoot the problem with your Sharp kitchen appliance. You may contact us by phone or message, and our service support will send you a pro. You must be sure to receive a reply immediately. Do not hesitate to contact us for all types of appliance repair services.
Sharp Cooktop Repair
Sharp cooktops are designed to meet all consumers' wishes and preferences and come in induction, electric, and gas options. These cooktops have specific features to stay apart from others, such as high-powered burners, precise temperature control, flame failure protection and child locks, and easy-to-clean surfaces with removable grates or burners.
The most widely spread models are the Sharp SCH2443GB Induction Cooktop, which can be combined with Easy Wave Open Microwave Drawer Oven and our 24 in. European Convection Built-In Single Wall Oven and Sharp 24-inch SCR2442FB Electric Cooktop with a variable-sized zone with double heater capability. Being a chef is unnecessary, and you will enjoy cooking anyway.
However, if you are experiencing any problem issues with your Sharp cooktop, it is important to troubleshoot it and determine if it's worth repairing. Among the most common problems are:
Burners are not heating
The cooktop is not working
Uneven heating
As the reasons for these problems may differ, remember that professional technicians should repair all Sharp cooktops. Otherwise, the unit can result in further damage and even injury to yourself.
Sharp Microwave Repair
When we talk about microwaves, Sharp suggests a range of microwave ovens which come in different dimensions and types. They can be countertop microwaves (Carousel Countertop Convection + Microwave Oven SMC1585BS Series), built-in (SHARP Smart Convection Microwave Drawer Oven SMD2499FSC), and over-the-range models (Sharp SMO1461GS 24 in. Over-the-Range Microwave Oven or Carousel Series)
All microwaves have the following attractive and specific features: sensor cooking technology that allows adjusting time and power according to the amount of moisture in the food; inverter technology that speeds up the cooking process; easy-to-clean controls; defrosting and reheating; grilling or convection features, and auto-cook menus, of course.
But you can face the following issues with microwaves, which may require professional help:
Not heating
The microwave plate is not turning
Sparking
The display is not working
Trust microwave repair to qualified technicians at Fix Appliances CA, and your appliance be returned in working condition in no time and at reasonable prices.
Sharp Wall Oven Repair
The Sharp company produces various wall ovens with efficient cooking and baking performance. In Canada, we can find single and double wall-mounted models such as SWA2450GS 24 in. Single Convection Wall Oven and SSC2489GS 24″ Smart 3-in-1 Combination Steam Oven and more.
The most attractive features are large capacity, convection cooking, easy-to-clean controls, adjustable racks, and built-in sensors that monitor the food's temperature and adjust the cooking time. All these things make your cooking easier and faster.
The most common issues, which are signs of the time for oven repair:
The bake is not heating
The door is not closing
The oven is not cooking evenly
The self-cleaning option is not working
Don't try to fix it yourself, or follow the DIY guide to avoid injury or further damage to the unit. Contact us for qualified oven repair services provided by skilled Sharp oven experts.
Sharp Refrigerator Repair
Speaking about fridges, the Sharp company produces different types and models, starting from compact to large French-door refrigerators (SJB1257HSC and other series). The manufacturer used the next modern features such as smart technology, including adjustable shelves and door bins, humidity-controlled drawers, and temperature-controlled compartments, and advanced cooling features such as Plasmacluster ion technology, EnergyStar technology, etc.
Whether you're looking for a compact refrigerator for a small apartment or a large side-by-side unit for a family home, Sharp has a range of options to choose from. However, as with other home appliances, fridges require regular maintenance and timely repair.
If you experience the following, contact the pros at Fix Appliances CA:
The fridge is making noise
Water leaking
The refrigerator is not cooling
The ice maker is not working properly
Our prepared and experienced team has all the necessary knowledge and tools to troubleshoot problems. The skilled and licensed fridge experts will provide excellent repair services, and you will enjoy the work of your favourite appliance for a long time after that.
Fix Appliances CA – Professional Sharp Appliance Repair Services over Toronto and GTA
Contemporary advanced technologies, innovative features and high-quality design make Sharp appliances popular among homeowners and chefs. Thus, we straight forward to do our best in repair and maintenance to ensure trouble-free appliance operation.
With more than 18 years of experience, we have become a leading provider of Sharp appliance repair in Toronto and its surroundings. Upon this, we offer reliable and affordable repairs as our highly-trained technicians can fix them. They are prepared to provide you with the best refrigerator, wall oven, and cooktop repair services. We are proud to use only original replacement parts and offer a warranty on them, including labour as well.
Need Sharp kitchen appliance repair? Request services online or dial the toll-free number at 888-242-0777 today.
Reliable Service & Repair
FIX Appliances CA is a leading provider of affordable appliance repairs. We have over a decade of industry experience. Using this experience, we can offer reliable white goods repairs. No matter the problem, our skilled technicians will be able to fix it.
We offer reliable, same-day Sharp appliance repair services. Serving the GTA and southern Ontario. Our toll-free number is 888-242-0777.