SickKids Foundation Support Program
We'll Take Personal Accountability To Be Our Best and Do Our Best
Children are our future and the aim of all parents is to help them to grow up healthy and happy. Fortunately, you can find people who care most of their lives for children's health here in Toronto. The Hospital for Sick Children (SickKids) is affiliated with the University of Toronto. And it is the most research-intensive hospital in Canada. Moreover, it is the largest healthcare medical centre created to improve children's health in the country.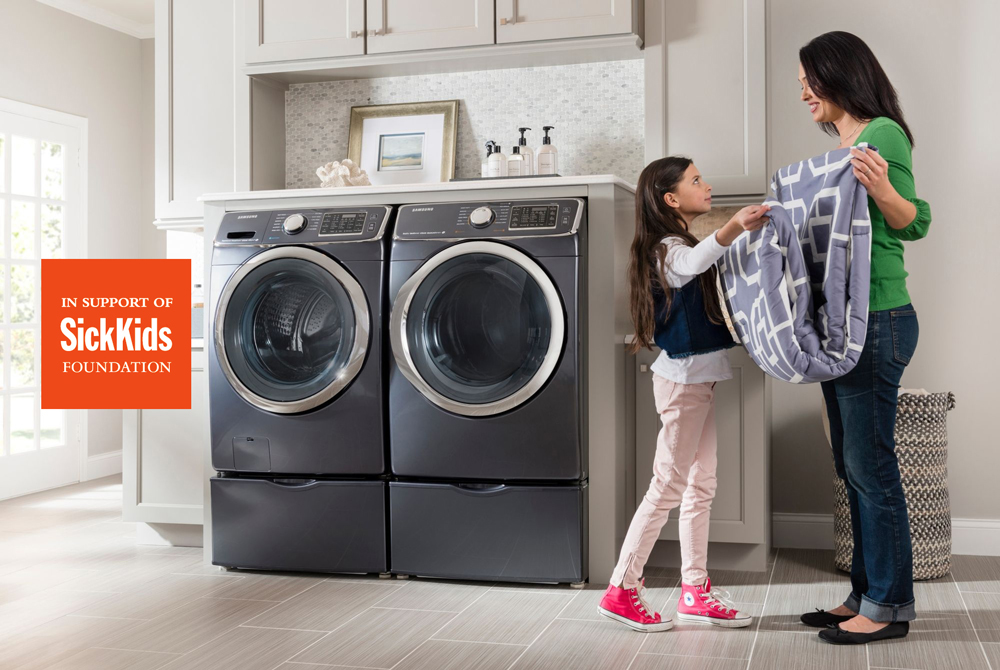 SickKids Foundation is a registered charity organization. It was founded in March 1875 by Elizabeth McMaster and her follower-ups, a group of Toronto women. They rented a house with 11 rooms only and declared: "For the admission and treatment of all sick children." Their first patient was a small 3-year girl Maggie. Since then SickKids become leading in child health and research innovation in Canada. In the middle of the XX century moved to its current location and established SickKids Research Institute, which combined both scientific and clinical kinds of research to improve healthcare achievements and continued implementing new ways of treatment. Later on, SickKids opened one of the first intensive care units in North America that were dedicated exclusively to the care of seriously ill newborns and premature babies.
Nowadays SickKids leads the way globally in pediatric research and care. They constantly fight to save children's lives, find new cures and treatment techniques, and provide world-class care. And their fight never stops, and that's why they need us, people who are attracted and aware of the importance and complexity of their work. SickKids research, care, and education lead the world. But some of the greatest challenges in child health remain. To our regret, the patients are increasing 'medically complex'. Doctors, scientists and researchers of SickKids are engaging all and every opportunity that new technologies, Artificial Intelligence, and their deepening understanding of the genetic basis of many conditions to deliver what they call 'precision health'.
Children Make Our Life Important
We think nobody but agrees with the words of the owner and CEO of Fix Appliances CA, the father of two beautiful children Oleg Chudnovski: "Children make our life important. And I'd like to share the words of P.T. Barnum: "To me, there is no picture so beautiful as smiling, bright-eyed, happy children; no music so sweet as their clear and ringing laughter." Thus, our main task is to make our children not only happy but healthy. The more we care of children, the more we care of ourselves."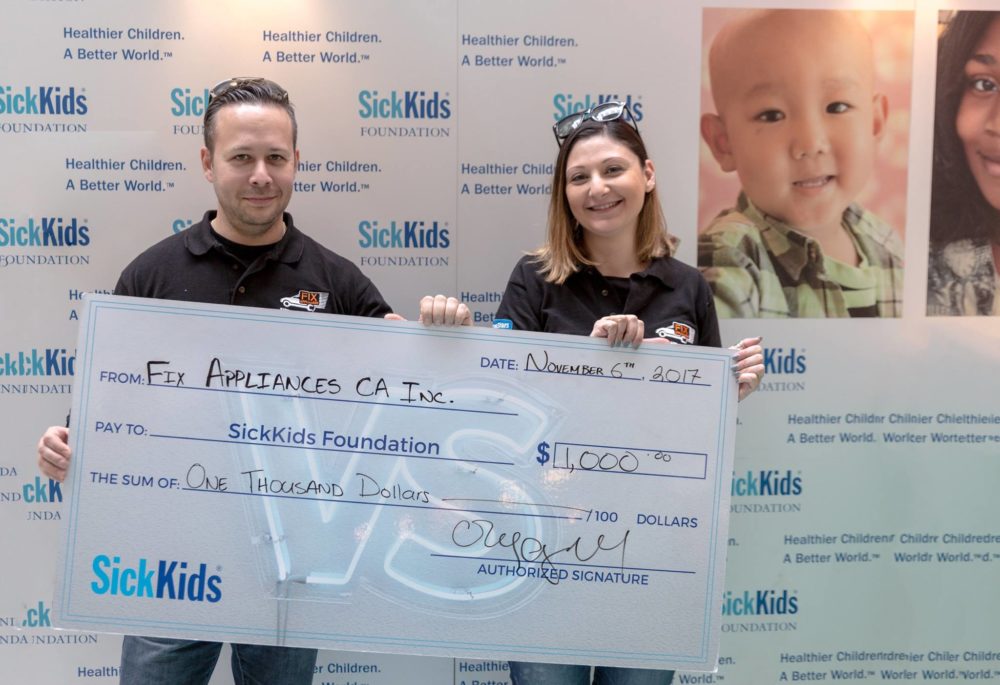 And on our part, we can help them to go forward in providing the best treatment for our children. Fix Appliances CA made a small donation compared to the hospital's needs, but we are sure that such examples encourage others to follow and will benefit everyone.
SickKids does always fight to make every child a healthy child. In Toronto, Ontario, and other cities across Canada and worldwide, children and adults are healthy today because of SickKids.
Do not hesitate to call us at toll-free number 888-242-0777 FIX Appliances CA is the place to call for expert household appliance repair in Ottawa, The Greater Toronto Area and Southern Ontario.
September 2021