Why DIY Appliance Repair Isn't A Good Idea?
In this article…
If your home appliance is not working properly or doesn't turn on at all, it makes you feel upset. Unfortunately, most homeowners think that everything is in their hands and they will cope with any problems with a domestic appliance. They prefer to avoid calling professionals right away. They are more than sure that they will save money by doing repairs by themselves. On the one hand, it sounds like a smart idea on the surface, but, on the other hand, this can leave you and your appliance worse off in the end. Moreover, if you decide that DIY repair is yours, you must keep in mind the following crucial points why a do-it-yourself repair is not a good idea.
1. Your safety is in danger
When you face any problem issue with your home appliance, no matter how much it may cost for professional appliance repair, putting your safety on the line is never a more affordable option. Any appliance repair requires specialized knowledge of numerous replacement parts, electrical components, and if you don't know exactly what should be done, you could injure yourself. For example, during the repair, you happen to fault its insulation by mistake. And thus, as a consequence, you will be risking the people using that appliance since they may suffer an electric shock.
You will need specific tools on hand to service the vast majority of appliance components even if you are a handy person. If you attempt to jury-rig a solution, your chances of suffering an injury only increase. Appliance repair is hazardous, and if you don't want to put yourself and your loved ones at risk, it's necessary to leave this job to trained and qualified professionals.
2. DIY repairs void your warranty
If your appliance is still under warranty, don't make a mistake trying to repair it by yourself. As a rule, your warranty covers most types of repairs, as long as you have adhered to the terms of the agreement. However, as soon as you take something apart, the warranty is null and will be permanently terminated. Keep in mind that the qualified, professional appliance repair specialists as our factory-trained appliance repair experts at Fix Appliances CA who are authorized to perform warranty-based repairs. All of them are well-versed in proper technique and specific tool use.
In most cases, the manufacturers do recommend qualified and professional appliance repair specialists only to handle repairs. Thus, please, be sure to follow this issue if you want to long the lifespan of your appliance.
3. DIY appliance repair can be a costly mistake
When we attempt to repair your household appliance, we don't think that we might make the problem worse. But what if this is the case? Of course, you can look through a great variety of repair information online, but it doesn't mean that those suggestions are viable or will be effective. And if you are not well-versed enough in appliance repair best practices, how on earth can you separate the good advice from the bad one?
But if you still make the problem worse, you will have to call an appliance repairman this can lead to the impossibility to fix it. Moreover, at that point, the device may be past the point of professional repair. This can be compared with the doctor's appointment, you can try to take different tablets and pills but it is not a guarantee of your recovery. The same situation is with the appliance, you can't trust all video tutorials as the consequences can be much worse in comparison with the quick diagnostics and repair made by experts.
4. DIY repair provide short-term results in most cases
In most cases, DIY repair can't be a long-term solution. If the problem is connected with the power cable that can be solved by the replacement, etc. But if you face the more complicated issues that need the repair or replacement of a specific part, this can be a real deal. Unfortunately, the only professional view can be final when choosing to install a new part or this can be repaired and will work for years without any problem.
It goes without saying that the experienced appliance repair specialist can dive into the root of the problem rather than making a simple diagnostic. Besides, the main advantage is that some technicians offer a warranty on their work and replaced parts. You are sure to benefit from this as you can receive further free-of-charge services.
5. Repair requires special tools and knowledge
At present, we face with more and more sophisticated home appliances. Thus, their repair requires more specific knowledge and skills to help you fix them. Moreover, you need special tools to repair it. Here we attract your attention to the most specific tools required not only for the repair but also for diagnostics.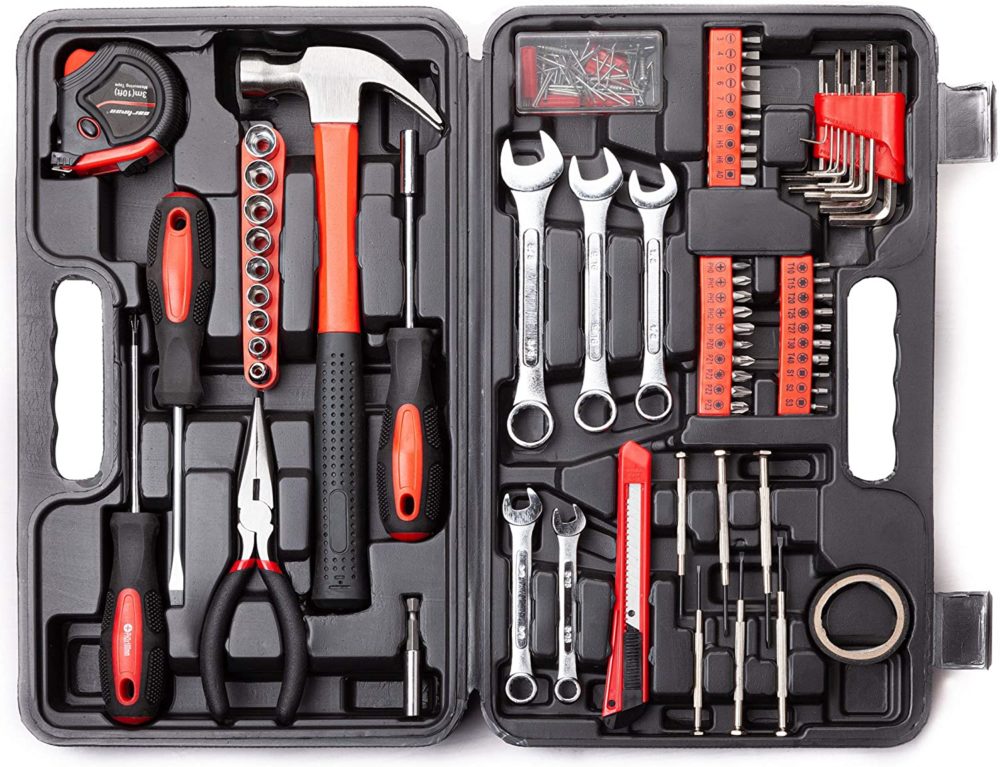 The required tools are:
Multimeter
Screwdriver Set
Impact Driver Kit, 1/4-Inch
Screwdriver Bit Set
Pliers Set
Wire Cutter and Stripper
Adjustable Wrench
Level
And some more important points that you should keep in mind
When repairing household appliances, some work will require certification and skills:
Gas Appliance Repair, – G3-G2 Gas Fitter Certifications
Plumbing- The Plumber (306A) Certifications
Electrical: Master Electrician Licence
Refrigeration: Refill or Discharge a Refrigerator with Freon. ODP Card

In conclusion, don't forget that it's necessary to order replacement parts that are not easy. Sometimes it won't be enough to look through a manual or tutorial to purchase them. The consultation with the professionals is of high priority.

6. If You Fail, Still Have to Pay a Repair Service

Unfortunately, the reality is that some problems might seem easy yet complicated. For example, if your microwave doesn't respond to your commands or your dishwasher is heavy leaking, in this case, you need more specific knowledge and skills. If you failed to cope with the problem by yourself and your attempts don't work, you still must contact the professional appliance repair service to restore your device to the proper working order. When you factor in the cost of purchasing your own replacement parts and your wasted time, DIY appliance repair simply isn't worth it.

Need affordable and qualified appliance repair?

Contact professionals at Fix Appliances CA. If you're on the hunt for a reliable and trustworthy appliance repair service, FIX Appliances CA™ is here to serve you. We specialize in all types of major appliance repair as well as being an authorized repair service of many brands. And we utilize the most advanced equipment and techniques to ensure a job well done. Our extensive network of technicians allows us to deliver prompt, professional service throughout Toronto, Ottawa, and other territories of Southern Ontario and the GTA areas, and our flat-fee pricing model leaves nothing to the imagination.

If you'd like to learn more about our repair services or to schedule your repair appointment, contact our qualified support team at 888-242-0777. For your convenience, you can also schedule your repair at your convenient time or request a diagnostic online. You should keep in mind that if you avoid taking repairs into your hands, this could extend the lifespan of your appliances considerably.