Factory Certified

Licensed technicians with over 15 years of experience

TSSA Gas Contractor

Fully certified in gas appliances service, repair & installation

Complete Warranty

Each repair is covered by service and parts warranty
Do you know what a wine cooler is? For the first time, restaurateurs started to use the term "wine cooler" to describe such appliances built specially to preserve and chill wine; later, the term was adopted, and people started to use it in the same way all over the world.
No matters, you collect rare wines or like to enjoy drinking them, the best way to store the wine is to use a wine cooler. It helps to keep wines at a certain temperature and humidity level. But as with any other appliance it needs maintenance and repair. If your appliance is not working properly or has stopped cooling at all, it's time to contact the professionals at Fix Appliances CA for wine cooler repair.
Types of Wine Cooler We Repair
As with many other refrigeration units, wine coolers have many types depending on different categories. When it comes to comparing the different kinds of wine storage options out there, they make the most sense for the majority of wine consumers and are the most convenient option. Earlier we mentioned two types that differed in the technology category: thermoelectric and compressor.
But we must admit another category: structure and design. They can be: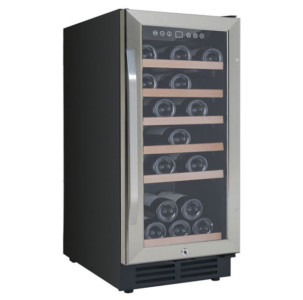 Single Zone Wine Cooler
This wine cooler single, seamless storage space. One temperature is disbursed and maintained throughout the entire cooler and will cool all bottles of wine to the same level. Steadiness is the core of the workings of the single zone cooler. Because of this, consumers can keep the entire cooler at one temperature constantly and not have to worry about fluctuating it constantly. One of the benefits of a single zone wine cooler is that it is much simpler and easier to maintain as it has fewer components.
Dual Zone Wine Cooler
This wine cooler has two separate storage compartments within that are usually separated by a horizontal partition. Since it has two different sections, it can run at two different temperatures at the same time. Most people are sure that it is the perfect cooler. The compartments' temperatures are already preset. There is no necessity to fiddle with temperature controls. White and red wine can be stored separately together. But all these wine coolers can be: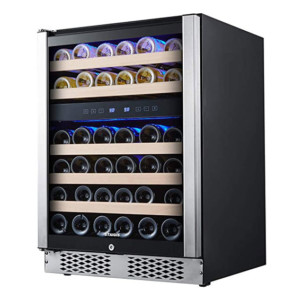 Free Standing Wine Coolers
Those wine coolers are very popular. This type of wine cooler comes in many sizes. The other benefit to a freestanding wine cooler is that you have the option to place it pretty much anywhere you would like in your home. Purchasing a freestanding wine refrigerator for your home means that you can have your wine when you want it, that is convenient enough, at just the right temperature that makes it delightful. And, believe it or not, there are even more benefits that you will reap, too. Besides, they are typically lower in price.
Built-In Wine Refrigerators
Those wine coolers are ideal for people who don't want to take up valuable floor space. However, they are the most expensive type. You should also think about the cost implications you may come across if you need to create a space for a built-in wine cooler. On the other hand, it gives you more options for placement as it can be installed into your cabinetry or placed freestanding. Moreover, this type of wine cooler allows you to control the temperature quickly. Dual-zone models are available as well, and they allow people to store wines together at different temperatures.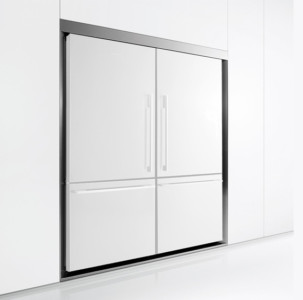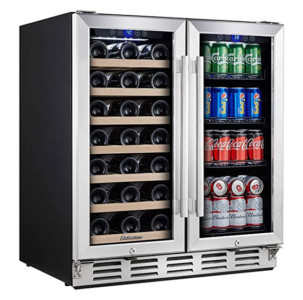 Countertop Coolers and Beverage Centers
These chillers are perfect for those who don't have a large amount of floor space to spare, and they're also an excellent idea if you're someone who tends to drink your wine instead of collecting it. But this type of cooler usually needs some form of ventilation.
Thus, the wine coolers are special appliances that can be either single or dual zone and can use either a thermoelectric element or a standard compressor system to chill the wine. Advanced models come with complementary features, for instance, the possibility to regulate the humidity.
Wine Cooler Repair Service Near You
If you are experiencing wine cooler temperature problems or face any other issue that should be fixed, the best is to find the nearest wine cooler repair company. If you live in Toronto, Ottawa or any other area of Southern Ontario and GTA, Fix Appliances CA has licensed and highly-trained technicians to service your domestic appliance. We are a local company that is ready to help you seven days a week, including holidays.
Every technician is experienced and receives regular training to stay up to date on the latest changes in appliance repair. Never mind if you have an Avanti wine cooler, Danby wine cooler or other wine chillers, when it needs repair, we are nearby to solve the problem. You will be satisfied with our perfect job for all brands we service.
The Most Common Wine Cooler Problems
It should be mentioned that the wine coolers can be two different types depending on the system of controlling the temperature they use, i.e. thermoelectric system or a compressor system. Even if you don't know the type, our experts in wine cooler repair will help you to get your appliance working in no time. Wine coolers have many similar issues with ice makers, thus, we encounter ice maker repair as well.
Fix Appliances CA is nearby to provide the best wine cooler repair services. Our certified repairman will fix it despite the problem you are facing, including:
1. Thermoelectric Cooler Issues
Improper room temperature: This type of cooler does not maintain a cool temperature as effectively as the compressor systems do. And the wine fridge will not work effectively; it's due to the hotter temperature in the room.
Defective fan: A wine cooler uses a fan to move hot air out. If it breaks, gets clogged with debris or disconnects, the fridge will not work correctly.
2. Compressor Cooler Issues
Faulty thermostat: If your wine cooler is not cooling, it may be because of a malfunctioning thermostat. This supplies power to the components that control and adjust the fridge's temperature, so if it is broken, the interior will get too hot or in some cases, too cold.
The fan is not working: The condenser fan keeps the coils cool, and if it is not working, the entire system can overheat.
The evaporator is faulty:  If your wine cooler is not cooling, it may be due to a broken evaporator. This may be a result of ice buildup. This element also has a fan, which may become dirty or blocked.
Refill or Discharge a Wine Cooler with Refrigerant
As we mentioned, except for the thermoelectric wine cooler, there can be a wine chiller that uses a compressor system for cooling. No matter which freon (refrigerant gas) is used, such coolers need special attention not only when repairing but maintaining them as well.

It is important to minimize the amount of refrigerant released into the air in order to protect the environment, thus it's time to contact professionals at our company. Our technicians at Fix Appliances CA are certified and knowledgeable experts when you need to refill or discharge a wine cooler with refrigerants, including R134, R134A and R600A. Besides, we can replace the compressor following all requirements from a manufacturer.
Same-Day Wine Cooler Repair
When you contact Fix Appliances CA, a professional and friendly customer service representative will assist you to schedule an appointment for the fastest appliance repair possible. You must be sure that we have the necessary special parts so they can fix it on the first visit.
Thus, the qualified wine cooler experts at Fix Appliances CA are ready to fix any problem issues with your home appliance on a same-day basis. Contact us at 888-242-0777 or submit a repair service request online and you will enjoy the well-done job and performance of your wine chiller in no time.
What Our Customers Say About Us
Discover how Fix Appliances maintains a 5-star service record since day one.
Thank you to the technician Dima He was very profesional who clearly explained me what was wrong with my refrigerator. Presenting me the solution without pressuring me to decide I found the service excellent I definitely recommend this company and I will use them in the future

Refrigerator broke over the weekend and we called over the weekend. The repair man came on Monday, figured out the issue and ordered parts which came 2 days later. By Friday the fridge was fixed and working well so far. The repairman was efficient and polite. Would recommend.

Contact Us For Wine Cooler Repair Services
Same-day Wine Cooler Repair Service in Your Area
FIX Appliances CA's main office is located in north Toronto, Ontario, and our local wine refrigerator technicians serve the GTA and southern Ontario. Check the map to confirm the service area nearest to your city or town.
Common Wine Cooler Refrigerator Replacement Parts
We stock parts for all the top brands
All types and models of ice makers have numerous common parts. And our professionals will replace them by manufacturer's requirements and provide up to one year warranty not only on the replaced parts but also on the services. These parts can be:
Thermostat
Thermistor
Door Switch
Condenser Fan Motor
PCB Control Board
Interface Touch Board
Door Seal
Shelve
Starter
Compressor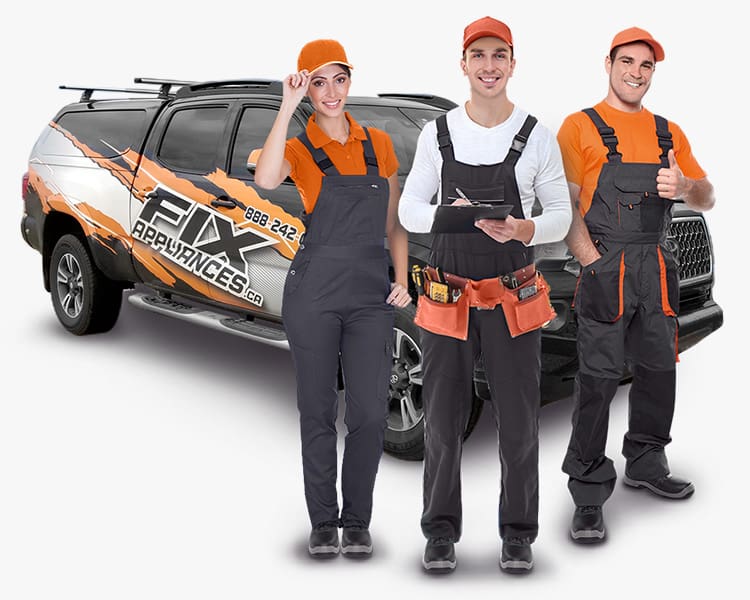 Wine Refrigerators Brands We Service
Amana, Bertazzoni, Bosch, Bloomberg, Fisher & Paykel, Fulgor Milano, Fhiaba, Frigidaire, GE, Electrolux, Jenn-Air,  KitchenAid, Kenmore, LG, Liebherr, Maytag, Panasonic, Thermador, Viking, Sub Zero,  Samsung and more brand names of wine coolers.
More Problems & Solutions from Our Blog