TSSA Certified Gas Contractor
Our Fix Appliances CA Technicians have licensed gas fitters with current and updated Technical Standards and Safety Authority "TSSA" certificates.
As a Certified Contractor and Gas Technician, we must perform to rigorous standards consistently and continually to maintain our Certificates of Authorization from the Technical Standards and Safety Authority "TSSA" which delivers public safety services on behalf of the government of Ontario.

Professional Expertise
Locally owned and operated, we expertly service over 90 brands of refrigerators, wine coolers, stoves, gas ranges, cooktops, wall ovens, microwaves, washers, dryers, dishwashers, ventilation hoods and other household appliances. Utilizing the skills of a quality team of trained, professional appliance repair technicians.
Each specialist is fully licensed and holds public liability insurance for your peace of mind.
100% Satisfaction Guaranteed
Thousands of verified reviews on HomeStars, Google and Yelp. With over 18 years of repair experience, FIX Appliances CA has earned a high level of customer satisfaction and loyalty by delivering superior in-home service.
When you contact us for your household appliance repairs, we're sure you'll join our growing list of satisfied customers and be pleased to refer us to your family and friends.

High-Quality Parts And Service
We are known in the community for using high-quality parts, so all our repairs are dependable and long-lasting. In addition, all our services are backed by comprehensive parts and labour warranties, so you'll always be assured of receiving the best possible products and quality. Backed by an excellent support staff and trucks fully equipped with the latest technology, equipment and parts, our technicians will do their best to complete your appliance repair in one service call.
FIX Appliances CA staff members treat each customer with respect and the utmost priority.
We recognize how inconvenient it is when an appliance breaks down, so we'll always keep you up-to-date with the progress of your repairs. We offer affordable household appliance repair prices for parts, labour and call-outs. You can trust that our quoted prices are accurate and all-inclusive. You'll be provided with all the information you need to make an informed decision about the work required.
As an added incentive to provide even more value for your dollar, we offer extra savings coupons for first-time, repeat, senior, and referral customers. Ask our friendly customer service representative how you can obtain additional savings.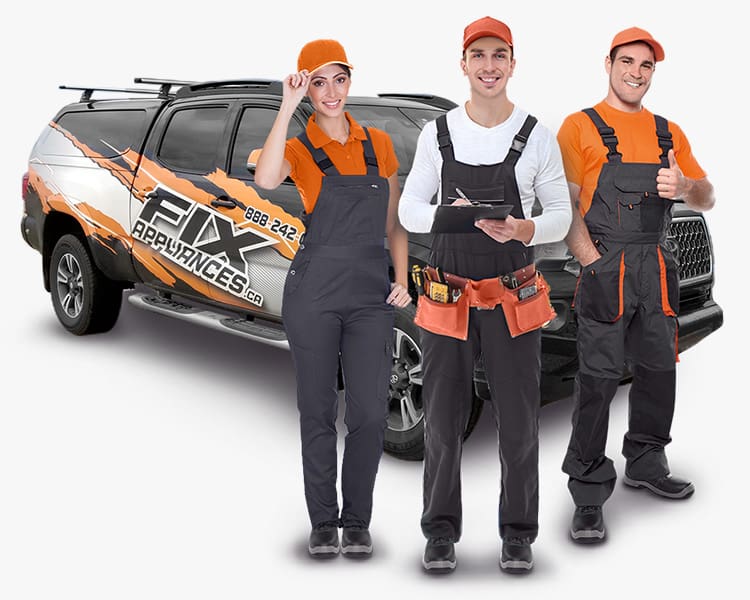 What Our Customers Say About Us
Discover how Fix Appliances maintains a 5-star service record since day one in the GTA and southern Ontario
They were very professional and dig a great job. They even picked up the unit from the store for me.

Angela, Kleinburg, ON
Microwave repair
April 22, 2019
Highly recommend them. Same day repair service. Fixed the problem, and for a very reasonable price. How often can you say that these days.
Aleksandr Romanenko, Keswick
Kenmore Dryer Repair
April 22, 2019
Excellent service on all my home appliances. Have used them for years on my Sub Zero fridge and Whirlpool laundry machines.
Alex, Alliston, ON
Fridge Appliance Repair
April 22, 2019
Licensed Repair of All Appliance Brands
Our company has the best appliance repair technicians and services over 90 brands, so you don't need to call two companies if you own appliances from different brands. Besides, upon our knowledge, experience and skill, we provide all brand appliance repair – same day service. Among the most widely spread brands, you will find the following: Amana, Avanti, Asko, Blomberg, Bosch, Bertazzoni, Capital, Cyclone, Dacor, DCS Fisher & Paykel, Fhiaba, Frigidaire, Fulgor Milano, GE, Falmec, Ikea, Huebsch, Inglis, Jenn Air, Electrolux, KitchenAid, Kenmore, Liebherr, LG, Maytag, Miele, Panasonic, Premier, Thermador, Sub-Zero, Samsung, Sirius Range Hood, Speed Queen, True, Viking, Unique, Whirlpool, Wolf, Zephyr and many more. Most of our gas and electrical appliance repair bookings for fixing appliances are attended on the same day.
MEET OUR LEADERSHIP TEAM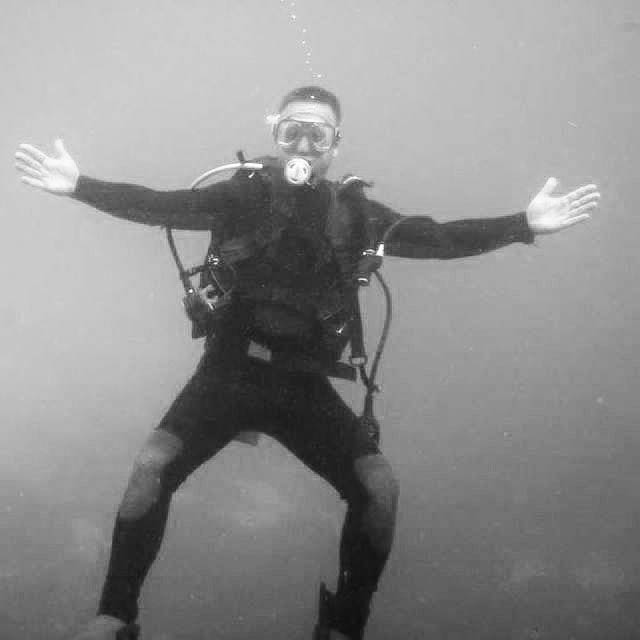 Oleg Chudnovski
Chief Marketing Officer
Joined our team in 2014. A mastermind behind digital marketing. Responsible for developing, implementing and managing marketing campaigns that promote the company, its products and services. He plays a significant role in enhancing brand awareness within the digital space as well as driving website traffic and acquiring leads & customers. Oleg is also known as "The Mermaid Man." Hobbies: Scuba diving, Fishing & a groupie of seamanship.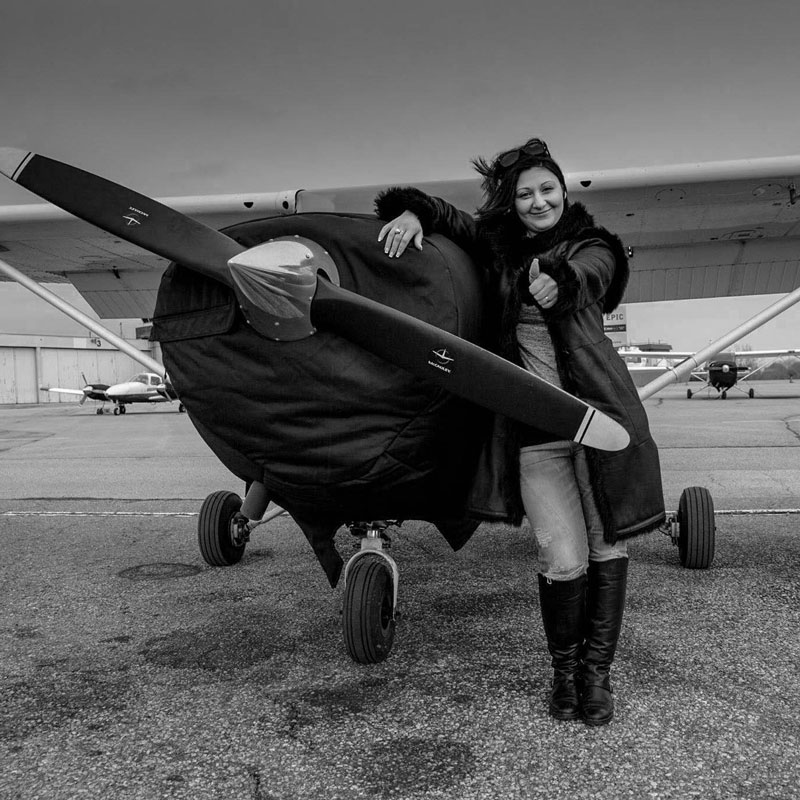 Gaya Chudnovski
Executive Director
She joined in 2015. A STRATEGIST! Professional business developer, Head of growth, budgets and expenses. She's all about building long-term relationships with both clients & other businesses. Gaya is known in the company as "The Magician" as she solves everything under the radar. Hobbies: Being a mother of two, aircraft piloting & most importantly, solving issues before they become a problem.
Serge Bart
Technical Service Manager
We joined him in 2015. A unicorn among technical directors. A guiding light in the appliances industry for our technicians. Mentor & Guru for the tech team fosters high-quality communication and professionalism with our customers. Training and recruiting new heroes to our family. Serge loves when everyone calls him "El Capitan" due to his high training & mentor skills. Hobbies: Photography and food consumption.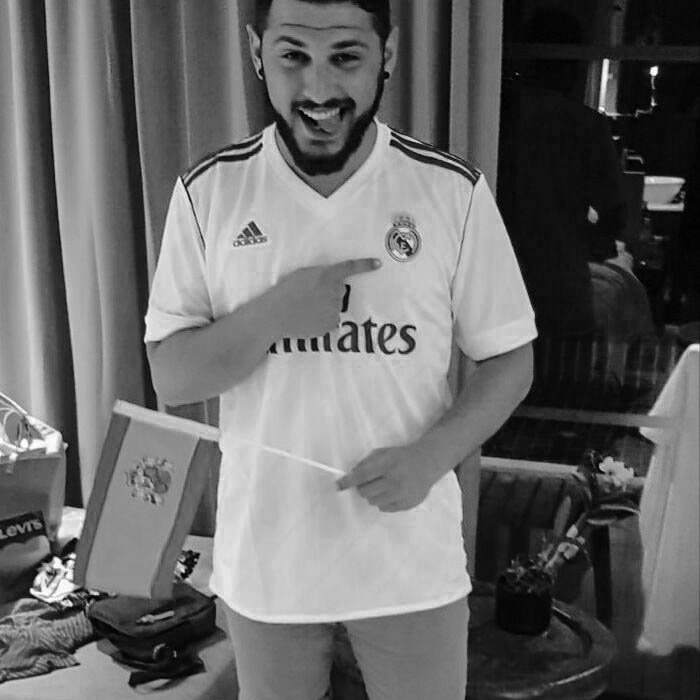 Igal Geiler
Senior SEO Manager
Igal came into the spotlight in 2016. He is addicted to content writing and digital marketing! Online advertising, website and marketing strategy, social media, deliverables and hmm.. content creating. A rare marketing Pokemon that seeks adventures & always on the look for Marketing challenges. His nickname is "The Creator," thanks to his fantastic writing skills and ability to create digital assets. Hobbies: Spanish soccer and history.