Best of Award

Homestars Best of 2017- 2022 Winner 7 Times.

TSSA Gas Contractor

Fully certified in gas appliances service, repair & installation

Complete Warranty

Each repair is covered by service and parts warranty

WSIB Insured

Fully insured for liability as well as WSIB for your protection
Trusted Sub-Zero Service
We service and repair all Sub-Zero appliances, including: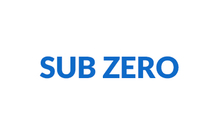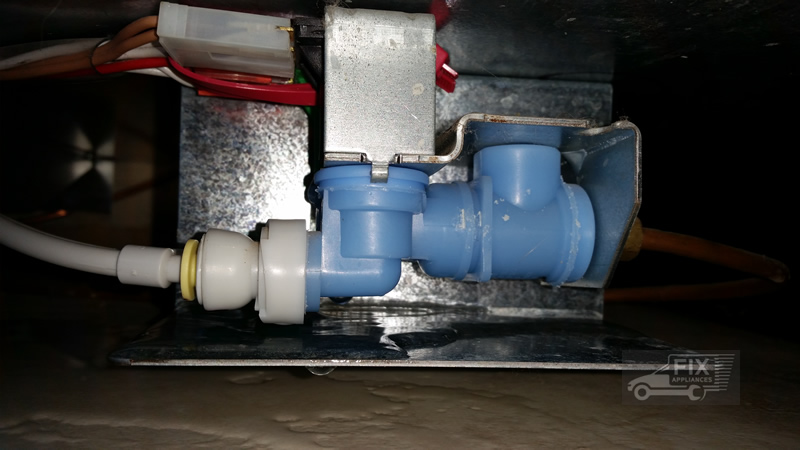 Is it leaking water? Strange noises? Or the compressors overheating? Are you experiencing any of these issues or more with your Sub-Zero appliances? If yes, no need to lose your cool about it.
Whether you are a home or business owner, you deserve peace of mind when it comes to maintenance and repair services for high-end appliances like your Sub-Zero fridge and freezer.
We understand how inconvenient it can be to find highly skilled and trustworthy Sub-Zero repair specialists in the area. And the last thing you need after your appliance breaks down is to spend hours on the phone or the internet googling "sub-zero repairs near me" to find the right person to do the job, searching for the right person to do the job.
Fortunately, you don't have to look any further. However, if you ever need to have your Sub-Zero appliances repaired, then we at FIX Appliances CA got you covered.
FIX Appliances CA has provided high-quality and reliable Sub-Zero repair service for Toronto residents and the Greater Toronto Area, Barrie or Simcoe County and Ottawa areas for over 15 years.
Our goal is not only to get your Sub-Zeros working in excellent condition, and we want to make sure you get to keep your cool as well.
Because, let's face it, all appliances will need some form of professional upkeep and repair at some point. This everyday wear and tear happens even if the units are seldom used. This can be frustrating for owners of top-of-the-line brands such as Sub-Zero, including wine storage and ice-making capabilities and are well-known for being expensive and durable.
Sub-Zero Refrigerators and Freezers
Refrigerators and freezers are the most used and abused appliances in the kitchen, whether at home, in an office, or in any business that requires food preparation. The machine runs all day continues to keep a cool internal temperature. Unfortunately, various issues usually cause problems with cooling, banging noises or water on the floor:

Sub-Zero Fridge Repair
The door is not sealing correctly.
The compressor is overheating or not running.

The keys on

the

electronic control panel are not working.

The refrigerator is

leaking freon

.

Evaporator fan motor not running
Sub-Zero Freezer Repair
Ice maker clogs regularly.
Heavy ice and frost build-up.
The door does not close properly.
The drain hose freezes constantly.
Condenser fan motor not running.
Contact FIX Appliances CA if your Sub-Zero appliances are having any one or more of these issues.
Why should you call FIX Appliances CA?
So why should you trust us with your Sub-Zero repairs? Let us give you five solid reasons why you should not put off having that Sub-Zero refrigerator or freezer repaired and start contacting us soon.
Qualified Professionals
Who wants to hire a repairman with little or no experience in appliance repair, anyway? No one, especially not with something as expensive and advanced as your Sub-Zero appliances.
That's why our team is composed only of highly-trained, fully licensed professional appliance repair specialists that hold public liability indemnity for your protection and peace of mind.
We make sure our repair specialists are not only equipped with technical knowledge for Sub-Zero repairs in Toronto. But will clearly and professionally address your concerns regarding your Sub-Zero units and have a solution on hand to fix your appliance. 
Friendly and Flexible Service
At FIX Appliances CA, we aim to deliver the highest standard of Sub-Zero appliance maintenance and repairs and provide personable and professional customer relations.
We do understand that our customers are busy people. That is why we go out of our way to work around your preferred schedule and conduct Sub-Zero maintenance and repairs at your most convenient time.
Our highly-skilled Sub-Zero technicians are available all days of the week, including weekends and holidays, so your Sub-Zero appliances will be up and running in no time without you having to worry about long waiting times for repairs.
First-rate Parts and Service
We at FIX Appliances CA, treat each customer as a priority. That's why we use only top-quality service components for our Sub-Zero appliance services and assure you that our repairs are long-term, durable, and reliable.
We know how incredibly frustrating it is when the appliances you bought from your hard-earned money break down unexpectedly. We also make sure that comprehensive parts and labour warranties are included in our services. So, you worry less and make the most out of your Sub-zero appliances.
Accurate Quotes. Affordable Service.
You can be assured that the prices we quote our customers are always accurate, inclusive, and fair. In addition, we offer competitive yet affordable rates for parts and labour and provide you all the relevant information you need to make an informed assessment about the parts and services required to fix your Sub-Zero appliances.
Customer Satisfaction Guarantee
If there is one thing we at FIX Appliances CA are most proud of, our commitment to our customers is our commitment.
With over 15 years of service in the appliance repair industry, FIX Appliances CA has gathered a long and growing list of satisfied and loyal customers by delivering superior in-home appliance maintenance and repair services.
We have built an outstanding reputation throughout Toronto and the greater Toronto area because of our proven track record in handling diagnostics, maintenance, and repair on exclusive, top-of-the-line appliances such as Sub-Zero refrigerators and freezers.
We offer the best repair and maintenance services on your Sub-Zero appliances that will make you want to recommend us to your family and friends.
Furthermore, we at FIX Appliances CA, believe in giving you, our customers, only the most professional, reliable, up-to-date, and highest quality appliance repair service experience in the area.
Your peace of mind is our priority, and so we strive to deliver the fastest, most efficient, same-day resolution of issues on your Sub-Zero appliances.
So, if you need a top-notch Sub-Zero appliance repair or maintenance service near Toronto and the greater Toronto area, contact us at FIX Appliances CA, and we will be there to help you with your concerns.
What Our Customers Say About Sub-Zero Appliances Repair
I was lucky enough to get a same day appointment to fix my fridge. Serge came out, was on time, very professional, took time to show and explain to me what was wrong with the fridge. He gave me a price, I said ok, and he showed me the part he replaced in the fridge after he was done. He cleaned up the bottom of the freezer which he had to defrost with a special tool and put all the racks back in the freezer. I couldn't have asked for better service. Would highly recommend them!
Aurora, Aurora, ON
Sub Zero Refrigerator Repair
April 17, 2019
Reliable Service & Repair
FIX Appliances CA is a leading provider of affordable appliance repairs. We have over a decade of industry experience. Using this experience we can offer reliable white goods repairs. No matter what the problem may be, our skilled technicians will be able to fix it.
Call or Text us for Sub-Zero appliance repair service FIX Appliances CA online or by calling Toll-free number 1-888-242-0777 today