Factory Certified

Licensed technicians with over 15 years of experience

TSSA Gas Contractor

Fully certified in gas appliances service, repair & installation

Complete Warranty

Each repair is covered by service and parts warranty
Trusted Viking Service
We service and repair all Viking appliances, including: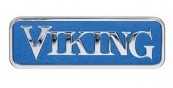 Your home appliance plays an important role in your everyday routine. However, when one doesn't work right could be exhausting.
Let say your washing machine fails you on your laundry day. Or your air conditioner did not work on the day of your client meeting. It will stock you up. But that doesn't mean you have nothing to do.
If these unpleasant circumstances happen, make sure to reach out to a reliable appliance repair to help you. If you are in Canada, there's no one to call to but FIX Appliances CA.
Experienced and Professional Repairmen
We have experience in handling all sort of appliance issues over the past 15 years making us the leading choice of homeowners and businesses when it comes to appliance repair.
It doesn't matter what appliance brand you have because we can work and fix anything. If you need Viking appliance repair, we have you covered. We do Viking repairs ever since we started our business and our technicians are well-adept in handling any kind of issues on all Vikings brands in the market.
Responsive and Reliable Staff and Repairmen
Also, if you need immediate Viking appliance repair service, FIX Appliances CA is always available to accommodate your needs. You need help today? Just give us a call or book our technicians via our website. We will definitely respond to your requests as soon as possible.
If you want to schedule the repair, no problem! Just set the day of our visit and we will come to your home right on time.
Call us whenever you need help. We have strategically assigned our technicians all throughout Canada are to serve your needs.
Refrigerator Repair
Refrigerators are made to store and cool your foods so it won't get spoiled and wasted. However, if your refrigerator isn't working on this purpose, it could be a big problem. If this happens, contact FIX Appliances CA to do a Viking refrigerator repair. If your viking refrigerator is acting up and showing these signs, that means there's a problem.
Frequent food spoilage
Ice defrosts fast
Refrigerator not turning on
Fridge not cooling
You don't have to wait for days to have your refrigerator repaired. Within the day, you can have it fixed with the help of FIX Appliances CA.
We offer same-day repair service across Canada. So, if you need instant assistance with your damaged fridge, we're always ready to assist you. Call us anytime and one of our expert technicians will show up to fix your refrigerator.
Washing Machine Repair
Do you need to wash a lot of dirty laundries but your washing machine is not working? FIX Appliances CA can repair it for you. With over 15 years of experience under our belt, you can expect that we will deliver the best service possible.
We fix all kind of washing machine problems including but not limited to the following:
Washing machine not turning on
Error messages showing
Spinner not working
Machine overheating
If you experience any of these problems with your washing machine, FIX Appliances CA is always here to help. Our technicians are experienced in handling washing machine issues and can troubleshoot them all.
We make sure that before we leave your home, we will have your washing machine ready for use again. Therefore, you can finish your laundry anytime soon.
Dryer Repair
It could be frustrating to discover that your dryer is not working on the day you need it the most. You need to go an early meeting only to find out that your clothes are still wet because your dryer malfunctions.
For urgent repairs like this, FIX Appliances CA can help you. We do repairs on all Vikings dryer and make sure it works as if it's new.
If your dryer shows the following issues, make sure you call us.
Dryer not turning on
Dryer overheating
Dryer making strange and noisy sound
Dryer not spinning
If any of these problems start to show up, never have a second mind to call for a help. FIX Appliances CA will make the necessary repairs on your dryer so it started to work as intended.
We have all the tools and parts needed to make it working again. We only use genuine and original parts, therefore, the repair will last for good. For reliable appliance repair service, contact us today!
Oven and Stove Repair
A malfunctioning oven and stove just mean you can't cook for the family. It's always best to cook at home to make sure you only serve healthy meals for the kids. But if you have a Viking oven or Viking stove damaged, this is not possible.
Call for a help if needed. FIX Appliances CA is expert in handling Viking oven repair and Viking stove repair. Whether you need us today or later, we are always happy to assist you.
We do oven and stove repair for the following:
Stove not turning on
Oven not heating
Stove shows error messages
Oven making noise
Don't wait for the next day to resolve these issues, we can get you covered today if you wish. Just message or call us anytime today and we will surely attend to your needs as soon as possible.
Our friendly customer service will assist you and appoint a reliable repairman to do the repair.
Dishwasher Repair
You've done a DIY repair but your Viking dishwasher is still showing these problems:
Dishwasher not working even when turned on.
Water tips over
Dishes not cleaned properly
Dishwasher making a strange noise.
While DIY repair is economical, it's not practical. You need an expert to handle appliance problems. FIX Appliances CA do Viking dishwasher repair at an expert level.
We are in the appliance repair industry for over a decade so you can definitely expect quality repairs from us. Call us today!
Reliable Service & Repair
FIX Appliances CA is a leading provider of affordable appliance repairs. We have over a decade of industry experience. Using this experience we can offer reliable white goods repairs. No matter what the problem may be, our skilled technicians will be able to fix it.
Call or Text us for Viking appliance repair service FIX Appliances CA online or by calling Toll-free number 1-888-242-0777 today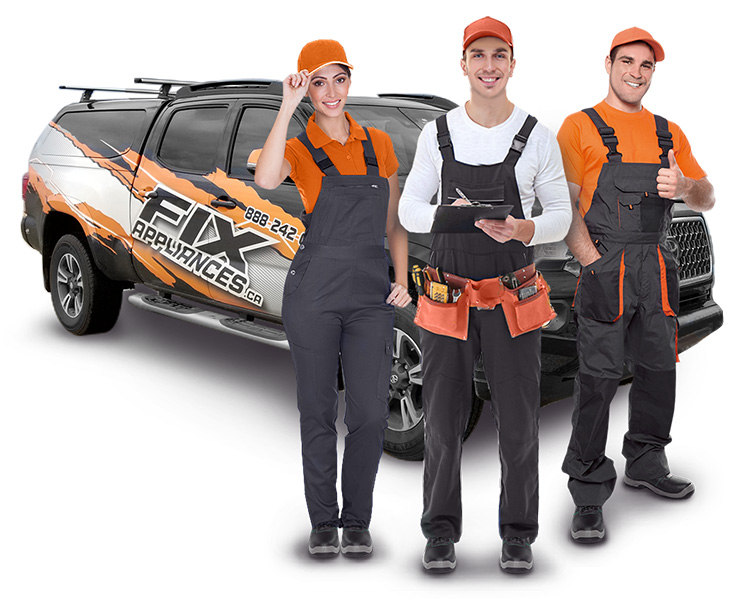 Homeowner Guide
for Appliances
Join over 1200 GTA homeowners who benefited from this useful guide to help keep appliances from breaking.