Factory Certified

Licensed technicians with over 15 years of experience

Gas Certified

Fully certified in gas appliances service, repair & installation

Complete Warranty

Each repair is covered by service and parts warranty
Trusted GE Service
We service and repair all GE appliances, including: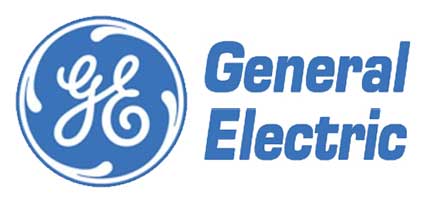 Do you need an emergency GE appliance repair service? Need regular, reliable maintenance to keep your GE appliances working and looking like new?
Fix Appliances CA has the troubleshooting team of highly skilled technicians you want. Our expert service representatives are qualified GE appliance repair professionals. Let us repair your kitchen and laundry appliances and carry out regular service and maintenance using GE parts to keep them working like new.
Fix Appliances CA has almost 20 years of service and aims to provide the best service in Canada for GE appliances in the Greater Toronto, Hamilton, and Barrie areas. If it's not cooling, heating, or draining, let our troubleshooting experts  fix the problems and get your GE model working properly.
Contact Fix Appliances CA 24/7 at 647-503-6655, send us a text message, or reach us online for repairs and services of your GE appliances. We guarantee to repair your appliance the same day and provide long-term solutions so you can enjoy them longer.
Refrigerator repair
If your GE refrigerator is not cooling or keeping the ice cubes frozen, call Fix Appliances CA! Our courteous repair technicians are experts in GE Refrigerator repair. Whether built-in, stand-alone, wine cooler or freezer, our customer service representatives are standing by and ready to service all your GE models.
Our professionals are equipped to fix all your GE refrigerator problems and answer any questions about your model and the parts and service required.
Contact Fix Appliances CA for all your GE fridge repair concerns:
Ice maker doesn't work, or it leaks.
Food spoils too soon, and fridge is set properly.
Makes weird banging noises.
Drain hose constantly freezes or not draining.
Food thaws in freezer.
Door won't seal.
Our technicians are available seven days a week, evenings and holidays, to service and repair your GE refrigerator.
Washing machine repair
If your GE washing machine isn't working and dirty laundry is piling up, don't wait! Let Fix Appliances CA and our troubleshooting technicians fix the problem.
Need your washer filling, spinning, rinsing and draining like new. Our qualified professionals are available 7 days a week, including holidays, to do GE washing machine repairs.
Let our technicians fix these common errors and issues.
Water leaking from inside; could be the seals, pump or valves.
Makes banging and other strange noises.
Washer won't start.
Filter needs maintenance.
Timer or error messages.
Washer won't fill, or spin, or is not draining.
Weird or burning smells.
Lid or door leaks, or won't open or latch properly.
Contact the experts at Fix Appliances CA if your GE washing machine has any of these problems, we'll get your washer working like new.
Dryer repair
Is your GE dryer not working? Do clothes come out wet or smelly and in need of another wash? Call the customer service representatives at Fix Appliances CA! They understand how frustrating a dud dryer is. Our highly trained GE dryer repair experts have current Technical Standards and Safety Authority Certificates and will solve your dryer problems.
Give Fix Appliances CA a call if your dryer is experiencing any of these issues:
Timer or selection dial doesn't work.
Dryer doesn't spin when turned on.
Makes weird noises, vibrates, or burning smells.
No heating occurred when dryer turned on.Runs but clothes still damp after allotted time.
Dryer turns off quickly after starting.
Dryer plugged in but doesn't work at all.
Let our highly skilled professionals fix your dryer.
Oven & Stove repair
If you want a home cooked meal, you don't have time for a stove that doesn't heat or an oven that won't bake!
GE kitchen appliances are known for lasting a long time, but even daily wear can cause parts to fail. Contact Fix Appliances CA immediately when that happens! Our courteous experts will handle your GE stove repair professionally, and we guarantee same day repair service of your GE oven or stove.
Give Fix Appliances CA a shout if you experience any of these issues with your GE stove or oven:
The broiler doesn't work.
Oven isn't heating.
Food doesn't bake evenly.
Oven door won't open or close properly.
Oven light burns out too frequently.
Self-cleaning mode doesn't work.
Oven or stove makes strange noises when turned on.
Stove element doesn't heat or light up.
Stove element sparks.
Stove element stays hot when stove turned off.
Call our GE oven repair experts anytime. Our friendly service representatives are available 24/7, including holidays and weekends.
Dishwasher repair
Are you looking for a dependable GE dishwasher repair and maintenance team in the Greater Toronto area? Fix Appliances CA will keep your dishwasher and other kitchen appliances working properly.
If your GE dishwasher isn't working right, let our customer service experts fix it:
Dishes don't dry.
Makes unusual noises.
Not draining.
Doesn't seem to get enough or any water.
Won't start.
Stops in mid-cycle.
Contact us 24/7 for guaranteed same day appliance repair of your GE model.
Reliable Service & Repair
FIX Appliances CA is a leading provider of affordable appliance repairs. We have over a decade of industry experience. Using this experience we can offer reliable white goods repairs. No matter what the problem may be, our skilled technicians will be able to fix it.
Call or Text us for GE appliance repair service FIX Appliances CA online or by calling Toll-free number 1-888-242-0777 today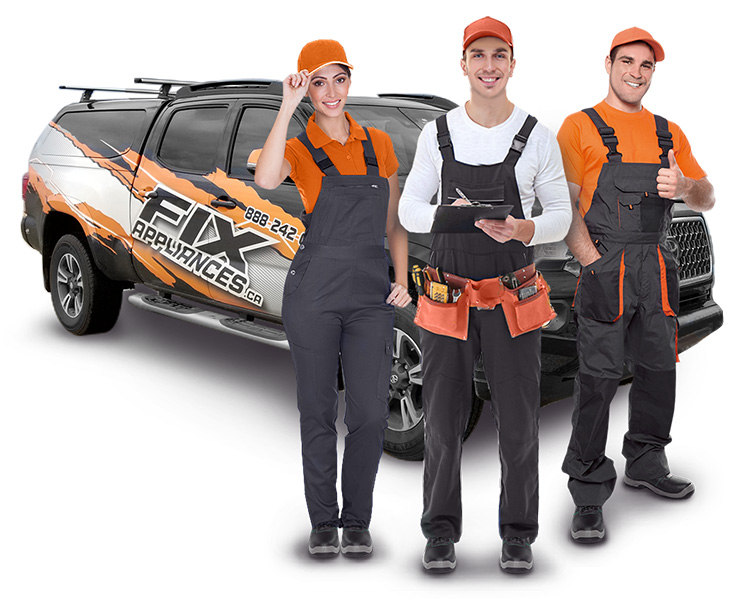 Homeowner Guide
for Appliances
Join over 1200 GTA homeowners who benefited from this useful guide to help keep appliances from breaking.