Factory Certified

Licensed technicians with over 15 years of experience

TSSA Gas Contractor

Fully certified in gas appliances service, repair & installation

Complete Warranty

Each repair is covered by service and parts warranty
Trusted GE Service
We service and repair all GE appliances, including: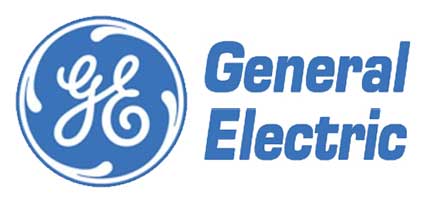 GE Appliances is a house of brands, with Monogram, Café, GE, GE Profile, Haier, and Hotpoint.
Edison General Electric Company came into being in 1889 with the merger of the Edison Lamp Company, Edison Machine Works, Bergmann & Co., and Edison Electric Light Company. Later that year, the new company acquired the Sprague Electric Railway & Motor Company. In 1892, Edison General Electric merged with the Thomson-Houston Electric Company to form General Electric.
GE Appliances began manufacturing and selling a full line of kitchen and heating appliances in 1907 as a branch of General Electric. In 1918, GE Appliances absorbed the technology of Earl Richardson's Hotpoint and George A. Hughes' electric range to start the Hotpoint appliance brand. GE often acquired and enhanced the technology of others if it didn't invent it. The company continued to grow and develop innovative household appliances.
In 2016, GE Appliance was sold to Haier, a Chinese global appliance manufacturer, along with the rights to use the brand name until 2056. If your GE appliances do not operate as they should, or have completely stopped working, Fix Appliances CA is your local GE appliance repair service.
GE Refrigerators Repair
For all your GE Refrigerator repairs, contact Fix Appliances CA. Our GE technicians will get your French Door (CYE, CFE, PYE), Bottom Freezer (GDE, PDR), Side-By-Side (CSB, CZS, GSS), Top Freezer (GTE, GTS, GPE), Wine Refrigeration (GXS, GWS), Beverage Centers (PCR, GVS), Compact Refrigerators (GCE, GME, GDE), and other GE refrigerator series working like new:
Doors or drawers don't seal

Makes strange noises

Food spoils too quickly in the fridge

The ice maker is faulty

Keurig® K-Cup® brewing system stopped working

Coolant puddling on the floor

Water supply or ice maker leaks

The freezer isn't cold enough

Drain hose blocked

GE fridge

doesn't work
Call our customer center between 8am and 9pm to arrange prompt GE fridge repair service. We service discontinued model series as well. 
GE Freezers Repair
GE Freezers last a long time, so when they fail you need to act quickly. Our Fix Appliances CA service techs will have your Chest (FCM) and Upright (FUF, FUM) model series freezing in no time. Reach our reps for your GE appliance repair needs, including:
The freezer isn't working

Lid or door doesn't seal

Freezer is leaking coolant

Temperature control faulty

Food thawing

Frost free freezer is frosting up
Ranges
If your GE stove isn't baking or simmering as it should, we are just a call away. Whether your range is a double oven (CCH, CCG), electric (CBC, PCS, JCSO), convection (CCG, JCB), gas (CGY, PCG, JCG), dual fuel (PC2B), induction (CCH, PCH), or any other model, we'll have it working properly in no time. If you experience any problems, including:
The oven doesn't work

Self-cleaning isn't functioning

Controls aren't working as they should

Food isn't cooking evenly

Induction fan howls when on

Steam clean function not working

Broiler isn't heating

One or more elements not working

Error message on the display
Our customer reps are available from 8am to 9pm to arrange your GE stove repair.
Cooktops
If you have a GE cooktop in need of repair or maintenance our professionals are trained and certified to work on all GE cooktops model series, including induction (PHP), electric Smoothtop (CEP, PP9, JP3), gas (CGP, PGP, JGP), or radiant (JP2). We're here to help if you have any of the following issues with your new or old/discontinued GE model:
Touch controls aren't working

Cooktop isn't working

Element functions like Fast Boil, Simmer, or Melt don't work

Gas element flares and is difficult to control

Electric elements don't work

Knobs don't control heat properly

Gas element won't ignite
Wall Ovens
Service specialists at Fix Appliances CA are here to get your GE oven working as it should. They'll repair all model series, such as double (PTD) and single (CKS, JTS, PTS) wall electric, convection, French-door (CT9), built-in convection microwave (PT7), including discontinued models. If you have any of these problems:
Food doesn't bake evenly

Self-cleaning mode is faulty

Oven makes weird noises

Touch functions or dials don't work

The Wifi Connect won't connect

Convection fan squeals

Error messages are displayed

Broiler element isn't working

Drawers or doors don't open or close properly

The oven doesn't work
For all your GE oven repairs, contact our service consultants between 8am and 9pm. We are available seven days a week.
Range Hoods & Vents
We'll have your designer hood (CVW), island chimney (UVW), profile (PVW, UVW), insert (UVC), wall-mount chimney (JVW), or under-cabinet (JVX, PVX) hood or vent system, or other model series, sucking up those cooking odors and smoke in no time. Give us a call for any of these concerns with your 30/36 system:
The exhaust fan makes strange, or too much noise

The fan isn't working

Exhaust controls don't work

Fan rates when starting or stopping

Lighting doesn't work
Warming Drawers
If your GE warming drawers aren't warming as they should, give our reps a call for service. We repair GE Café™ as well as GE Profile™ series 27/30, and any other models. For any problems, including:
Drawer doesn't heat

Controls aren't functioning

Too hot or not warm enough

The drawer doesn't open or close as it should
Our Fix Appliances CA consultants are here from 8am to 9pm, Monday to Sunday, to arrange GE appliance repair in Canada for you.
GE Microwaves Repair
If your GE microwave isn't saving you the time it should, consult our specialists at Fix Appliances CA, We repair over-the-range (JVM, PVM, CVM), countertop (CEB, JES), built-in (PEM) microwave ovens, plus older model series too. We're here to help if you have any microwave issues, including:
The door doesn't latch

Error messages are being displayed

Touch controls don't function

Knobs aren't working

The display is blank

Door release won't release

The microwave arcs, sparks, or makes strange sounds

The exhaust fan squeals of doesn't work

The convection fan isn't functioning

Microwave isn't working
GE Washers Repair
Fix Appliances CA service specialists are here to help if you require GE washing machine repair. Contact us if your top load (GTW), front load (WCV), stackable (GFW), or portable (GNW) washer model series is not working. If you have any concerns, including:
GE washing machine

doesn't start

Water leaks from underneath

Tub doesn't fill or empty

Washer isn't spinning

The lid or door won't latch or seal

Dispensers don't work

Washer bangs or rattles violently on spin cycle

Controls aren't working
Contact our service center A-S-A-P. The sooner the issue is addressed, the less expensive it will be to fix.
GE Dryers Repair
If you are in need for GE dryer repair, our repairmen are licensed gas fitters with current TSSA certificates and will have your electric (GTD, GFD), gas (GTF, GTD, stackable (PCK) dryer, and other series models tumbling as they should. Give us a call if you have any issues, including:
GE dryer

doesn't work

Controls aren't functioning

Dryer drum doesn't rotate

There's a burning smell when the dryer is operating

The dryer operates, but there is no heat

Dryer clunks or bangs

Clothes are damp; the dry sensor isn't working
Space-Saving Laundry Units
A GE Spacemaker laundry unit is a great way to save space. Unfortunately, when one component isn't working, laundry can pile up. Our reps are standing by to take your call if your electric or gas GE model series, including Spacemaker washer and dryer line (GUD) doesn't work. If you have any problems, including:
Washer doesn't spin, fill, or drain

Dryer won't tumble or heat

Lids or doors won't latch or seal

The whole unit vibrates violently or makes unusual noises

Water leaking from washer

One component won't work
Our service consultants are available between 8am and 9pm to arrange an appointment. We service current and discontinued models of the home appliances.
GE Dishwashers Repair
For your GE dishwasher repairs, give our Fix Appliances CA technicians a call. We service all model series, such as built-in (CDT, PDT, PBT, GDF) and portable (GPF, GSC) dishwashers. Our customer reps can be reached between 8am and 9pm if you have any of these dishwasher troubles:
GE dishwasher

won't work

Controls don't function

Water is leaking on the floor

The dishes don't come out clean

The tub doesn't drain fully

There are strange sounds during operation

The machine stops mid-cycle
We are here to troubleshoot any appliance related issue and warranty our repair services!
Reliable Service & Repair
FIX Appliances CA is a leading provider of affordable appliance repairs. We have over a decade of industry experience. Using this experience we can offer reliable white goods repairs. No matter what the problem may be, our skilled technicians will be able to fix it.
Call or Text us for GE appliance repair service FIX Appliances CA online or by calling Toll-free number 1-888-242-0777 today