Factory Certified

Licensed technicians with over 15 years of experience

Gas Certified

Fully certified in gas appliances service, repair & installation

Complete Warranty

Each repair is covered by service and parts warranty
Trusted Bertazzoni Service
We service and repair all Bertazzoni appliances, including: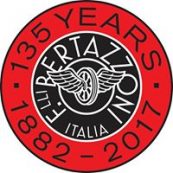 Does your fridge leave frost on your fruit or your oven turn your chateaubriand to charcoal? Your dishwasher doesn't, so you have to? Do you need a Bertazzoni appliance repair?
Kitchen appliances should last for years, so when you have one that is giving you problems, call the pros! For the best Bertazzoni appliance repair service in Canada, contact Fix Appliances CA by text, email or phone. Our service representatives will have a highly skilled repairman out promptly to fix your appliance.
Don't wait! Let the troubleshooting experts at Fix Appliances CA fix and repair your appliance. We're available 24/7, including holidays, to maintain or service the newest and oldest models and styles. To help you appreciate your Bertazzoni appliances longer, we'll provide long-term solutions for reliable service and maintenance to all your household appliances.
Refrigerator repair
Does food spoil faster in your refrigerator than outside on a hot summer day? Is your frost-free full of frost? You need the service experts at Fix Appliances CA! Our highly trained technicians will have your Bertazzoni refrigerator repair done in no time! We service freezers, wine coolers, built-ins, and stand-alone models.
If your Bertazzoni fridge isn't working as well as you feel it should, let our skilled repairmen troubleshoot the problems. They'll fix it up with Bertazzoni approved parts and answer your repair questions.
Contact Fix Appliances CA if you need a Bertazzoni fridge repair service. Don't wait if your Bertazzoni refrigerator is experiencing any of the following:
The fridge or freezer won't work.
Frost-free isn't frost free.
The ice maker clogs, leaks, or jams.
The freezer doesn't freeze.
Drain hose does not drain.
Appliance makes strange noises.
Fridge is leaking coolant on the floor.
Food spoils too quickly.
The fridge door isn't sealing.
Give our customer service reps a call and our highly trained experts will be out to fix the problem. For your convenience, we work around your schedule 24/7, including holidays!
Oven & Stove repair
Does your oven leave food cold, your stove has only one temperature – high? Don't eat out! A repair costs less and has fewer calories!
Do you need a Bertazzoni oven repair service? Get the best! Fix Appliances CA will get your Bertazzoni oven working properly and offer a service and maintenance plan to keep your Bertazzoni stove working like new.
Fix Appliances CA has the troubleshooting professionals who will check the display errors and complete those repairs, plus any of the below problems:
Errors displayed on the digital display.
Food doesn't cook evenly.
Oven door doesn't open or close properly.
The timer won't work.
The appliance makes strange noises.
Oven won't work.
Can't get the oven light to work.
The broiler is not working.
The self-clean setting won't work.
The elements arc and spark.
Stove elements don't work.
An element won't turn off.
The courteous Fix Appliances CA service reps are waiting 24/7, including holidays, for your call! Don't wait! Give our Bertazzoni stove repair experts a call!
Dishwasher repair
Is your dishwasher leaving puddles on the floor, is the drain filter clogged? Tired of washing the dishes after they come out of the dishwasher? You need the Bertazzoni dishwasher repair pros at Fix Appliances CA! Don't wait, call today!
The highly trained troubleshooting experts at Fix Appliances CA will quickly have your dishwasher working like new. Just give us a call if you experience any of the following problems:
The dishwasher doesn't work.
Stops mid-cycle and has to start over.
Makes strange noises or burning smells.
It doesn't seem to be getting enough water.
It won't dry the dishes.
The seals or door leaks.
Cycle selector won't select.
The filter seems to be blocked.
The water doesn't drain.
For a professional Bertazzoni dishwasher repair contact the service experts at Fix Appliances CA.
Reliable Service & Repair
Our Fix Appliances CA technicians are licensed gas fitters with current and updated Technical Standards and Safety Authority (TSSA) certificates.
FIX Appliances CA is a leading provider of affordable appliance repairs. We have over a decade of industry experience. Using this experience we can offer reliable white goods repairs. No matter what the problem may be, our skilled technicians will be able to fix it.
Call us for Bertazzoni Gas Range appliance repair service FIX Appliances CA online or by calling Toll-free number 1-888-242-0777 today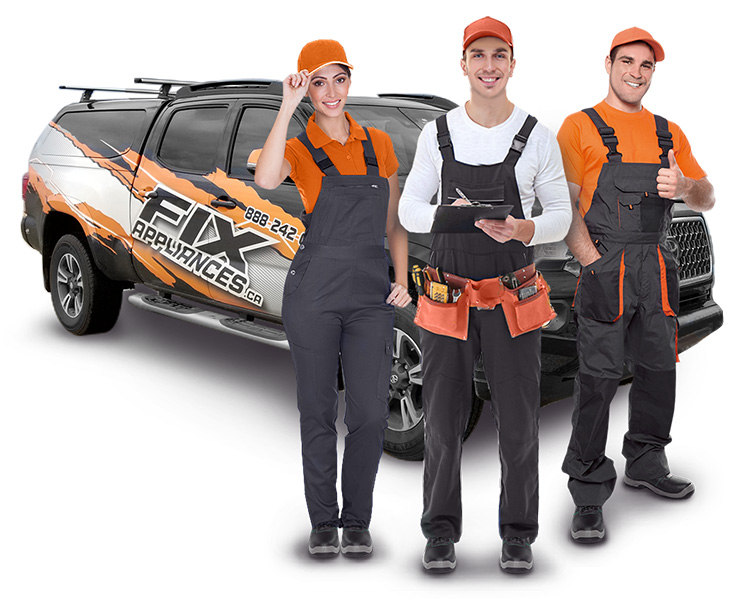 Homeowner Guide
for Appliances
Join over 1200 GTA homeowners who benefited from this useful guide to help keep appliances from breaking.