Factory Certified

Licensed technicians with over 15 years of experience

TSSA Gas Contractor

Fully certified in gas appliances service, repair & installation

Complete Warranty

Each repair is covered by service and parts warranty
Let's admit it, anything electronic can cause problems in time. If it can go wrong, it will go wrong. We at FIX Appliances CA are here to make sure that any problems you might encounter with your appliances will be taken care of in no time.
Our decades of top quality services are known throughout Aurora. You can't find a team of repairmen that can do it better than us. Our growing family of satisfied customers is a testament to our commitment to quality service.
We make sure that we get the job done using only factory certified parts and equipment. And, our licensed team of experts will get to the bottom of the problem and provide an appliance repair in Aurora that will last.
We take customer service seriously and it gets as much attention as everything else we do. We made sure you can reach us any way you feel most convenient for you. Our excellent customer service representatives are always available whenever you need help with any of your appliances.
Professional Appliance Services We Provide
We service and repair a variety of appliances, including:
Refrigerator Repair
Probably the bulkiest appliance that you have at home, it is also the most fragile. There is nothing more wasteful than a fridge stalling in the middle of the night and finding you must throw everything away in the morning.  Common problems include:
Bad smell issuing from the freezer
Too much frost
Fridge not cooling fast enough
We understand that these are problems you don't want to deal with and it will have to be delegated to an expert in refrigerator repair in Aurora. With our rigorously trained representatives, one call is all it will take to get any of those problems fixed. Just a few simple questions and we'll get to the root of the problem. In addition to that, we make sure that only highly qualified repairmen will be sent to take care of the problem and offer the best fridge repair services.
The next time your refrigerator acts up, remember FIX Appliances CA. Our lines are open 24/7 even on the weekends. You'll never get that kind of comment from anyone else!
Washing Machine Repair
Another important appliance in your home is the washing machine. It relies heavily on mechanical parts and is the most susceptible to wear and tear. It does the most physically demanding work among household appliances so it needs regular and thorough maintenance.
You know you can't let just anybody tinker with such a hunk of a machine. With FIX Appliances CA, you can be sure that your precious appliances are in the right hand. We provide nothing but the best solutions to your problems, with no compromises.
If you are experiencing problems on your washer like the ones below, please give us a call immediately:
Too much shaking during spin dry cycle
Detergent not being dispensed
Tub not draining completely
Drive belts slipping
Taking action at the soonest possible time is the smartest thing to do to prevent small problems turning into a huge financial burden. All our work is done with minimal effort on your part so you can continue doing things that make your life worthwhile. We provide the best washing machine repair in Aurora.
Feel free to reach out to us anytime. Our lines are open every day, day and night, even on the weekends. Let one of our friendly representatives show you how we provide the best washing machine repair in Aurora.
Dryer Repair
A faulty dryer can mean wasted time and energy. There are repair jobs that must be done by a professional. Sure, you can try a do-it-yourself solution but that only do so much. Most problems with a spin dryer require expertise that we can provide. By using factory certified parts, you can be sure that the repairs we do not only meet our high standard but your appliances will also be good as new.
Most problems require removing sensitive parts that not anyone can execute properly. Our team of experts here at FIX Appliances CA can resolve major problems and do dryer repair such as:
A bad fuse
Overheating
Inaccurate timer
Not heating enough during spin action
These are things that you don't want to deal with, especially on a weekend. There is no need for you to stress yourself looking for an available repairman. Give us a call and we can send an expert the same day and get the job done for you.
Oven and Stove Repair
No other appliance is used more than your stove. Although a relatively simple set up, simple problems can greatly affect its performance. More importantly, any simple hiccup can affect your safety, especially at home. Risk of fire, damage to your property or bodily harm can happen when you least expect them.
When you see any of the following problems on your oven or stove, please give us a call immediately:
Oven or stove not cooking evenly
Smell of gas when you are using stove
Gas igniter not glowing
It doesn't matter if this happens on a weekend or at night. We have a team standing by for to assist you with stove and oven repair. Just reach out however you feel is most convenient and we'll send a competent repairman at the soonest possible time.
Dishwasher Repair
Nothing is more annoying than finding bits of food on your dishes after running a wash program on your dishwasher. A complete waste of time and compromise your health knowing that your dishes are not thoroughly cleaned. Even though a dishwasher is a product of good design, it can still have problems like:
Rinse aid being dispensed too late
Bad smell from the washer
Soap blotches after wash
Save time and money by hiring one of our competent repairmen. You'll never find a better dishwasher repair in Aurora area. FIX Appliances CA is the name to call for dishwasher repair. We have a fully staffed team that you can reach out to on our website.
You'll never have to do the dishes by hand again. Give us a call when you see anything wrong with your dishwasher and we'll take care of it.
HVAC Repair
If anything in your house that requires constant maintenance, it's your home cooling system. FIX Appliances CA understands that every house is unique and must be carefully considered when setting up such system.
Common problems include:
Faulty thermostat
Clogged condensers
Temperature take too long to adjust
These problems need to be attended to as soon as you see them. This will prevent bigger problems that will cost you an obscene amount of money.
If you already have an existing cooling system, we help get the most of it by routine maintenance work. Our expertise is your guarantee that you will get the best value for your money.
We also provide consultancy services for setting up new systems. Our rigorous assessment will ensure that your HVAC system is up to today's standards. This will save you lots of your hard-earned cash in the long run.
But don't take our word for it. Give us a call now to get more information about our services. You can also send us a text message and we'll get back to you the soonest. Request a Repair
Licensed Repair of All Appliance Brands
Fix Appliances CA has over 15 years of experience servicing all of the following brands and is factory certified to service:
What Our Customers Say About Us
Discover how Fix Appliances maintains a 5-star service record since day one in Aurora area.
My Samsung front load dryer started making a frightening screeching noise. I dreaded calling a repairman you pay for the hassle of a diagnosis only to learn you have to buy a replacement. It's never a treat, but it sure helps to have a good service experience! The Fix Appliances CA technician was punctual and professional. He diagnosed and explained the problem, gave an estimate, replaced the right part and fixed it on the spot. I appreciated being able to use the online coupon. I would use them again.

Jessica Y., Aurora, ON
Samsung Dryer Fixed
This is a great company! Our Kenmore washer wasn't working so I called to see if I could get a repairman out that same day. Our technician Serge arrived at the start of the 3 hour window the dispatcher had scheduled with me. I was so relieved! He diagnosed the issue immediately and gave us a very fair quote. I will definitely use this service again!

Paul Jackson, Aurora, Ontario
Kenmore Washer Repair
Aurora Appliance Repair
FIX Appliances CA is a leading and professional Aurora appliance repair provider. We have over a decade of industry experience. Using this experience we can offer reliable white goods repairs. No matter what the problem may be, our skilled technicians will be able to fix it. We offer same day repairs. Contact our friendly experts for details on your existing appliance problem.
Contact us for Aurora appliance repair service online or by calling 647-503-6655 and Toll-free number 1-888-242-0777 today.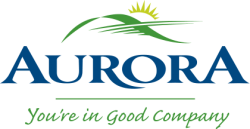 Aurora is an affluent town in York Region in the Greater Toronto Area, within the Golden Horseshoe of Southern Ontario. It is located north of the town of Richmond Hill and is partially situated on the Oak Ridges Moraine. In the Canada 2011 Census, the municipal population of Aurora was the 95th largest in Canada, compared to 97th for the 2006 Census. Many Aurora residents commute to Toronto and surrounding communities.
Save
Save
Save
Same-day Appliance Repair
Every one of us is dependent on their home appliances to function properly. When one of them breaks, it's important to get it fixed quickly. Same-day appliance repair has never been easier with experienced, professional technicians available 24/7, year-round to fix even the rarest of issues. All of our technicians come fully stocked with new replacement parts of major appliance brands. When they arrive at your location, we ensure that any repair needed is performed as smoothly as possible. It is our goal to get this done in a single visit. On the rare occasion however when a part is not available or more work is needed, our technician will order the required parts from our appliance parts supplier, typically delivered the next day, allowing us to conclude work in the timeliest fashion.
No matter if it's a washer that is not holding its water, a dryer that can't hold its temperature, an oven that is not functioning, a stove that is not functioning, a refrigerator that cannot keep its temperature, or a dishwasher that is not getting the job done, we have seen it all. Throughout fifteen years of working in appliance repair in Aurora, we have serviced each of these appliances, working on domestic and import brands including, but not limited to, GE, Whirlpool, Samsung, LG, Maytag, Electrolux, KitchenAid, Frigidaire, Electrolux, Kenmore and others.
We understand that there is nothing worse than being in the middle of your day when something like a washer breaks down. Regardless of the type of appliance, our technicians are trained to diagnose and perform all types of gas and electric appliance repair services, and are happy to fix any issues you might be having with your appliance.
Our Experience
Throughout fifteen years, FIX Appliances CA Aurora has been and continues to be a trusted brand offering affordable, same-day service across southern Ontario. Able to fix all brands, makes, and models, it is our highest commitment to provide an appliance repair service that meets and exceeds the expectations of our customers. 24/7, we are on call to take any service requests in the case of an emergency need.
There is no need to panic if an appliance ceases to work – we are always a few minutes away, ready to assist. When you need us most, we will ensure that we get a technician to you in an appropriate time frame. When you choose us, you are putting your appliance in trusted hands and we value that trust. We won't disappoint. Prompt and professional, all of our jobs come with a service guarantee ensuring that every customer is left satisfied with the process and the final product. No matter if it's a refrigerator, freezer, washing machine, dryer, oven, stove, dishwasher, or other household appliance, when it comes to appliance repair, we are a company you can depend on.
Quick and affordable, after making that initial point of contact, let one of our highly skilled technicians take care of the rest. There's no need to struggle with how to arrange your day around an appliance breakdown. When you're accustomed to having an appliance like your dishwasher ready to use, not having it for use can be a major disruption. FIX Appliances CA Aurora will get the repairs done quickly, providing you with same-day service at no extra charge. Most problems can be taken care of in a single visit and if it cannot, we will do our best to wrap up work as quickly as we can. Find out why we continue to boast an impressive 5-star service record with benefits such as a free service call with repair, a full warranty with repair, and the advantages of having a fully certified and licensed gas and electric technician work on your issue. We are a fully licensed and registered company under TSSA as a gas contractor.
Homeowner Guide
for Appliances
Join over 1200 GTA homeowners who benefited from this useful guide to help keep appliances from breaking.