Factory Certified

Licensed technicians with over 15 years of experience

TSSA Gas Contractor

Fully certified in gas appliances service, repair & installation

Complete Warranty

Each repair is covered by service and parts warranty

Authorized Repair

Authorized service centre for most appliance manufacturers
Trusted Miele Service
We service and repair all Miele appliances, including: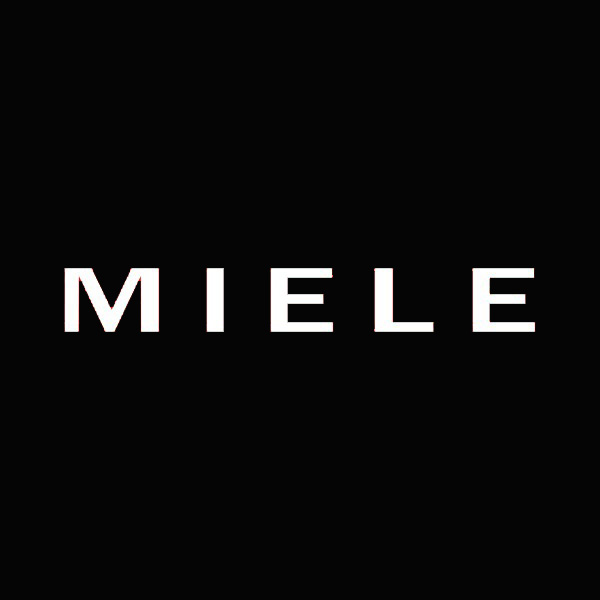 Carl Miele and Reinhard Zinkann founded Miele & Company in 1899 and began making cream separators in Herzebrook, Germany. Starting with 11 employees in an old saw and corn mill today, they employ over 50,000 workers.
The company began manufacturing household appliances to make life easier. In 1900, the Meteor butter churn made churning easier. In 1903, their first washing machine was marketed, and in 1910, their first electric washer. In 1914, they began making plug-in washing machines and produced a water-powered washing machine!
They continued to improve their appliance line and, in 1925, manufactured coal and gas-powered industrial washers. In 1927, the vacuum cleaner was added, and in 1943 stoves and cookers joined their product line.
Improvements continued with frontloading washers in 1953, the electric dryer in '58, an under-counter dishwasher in '63, and the microwave in 1977. Cutting-edge industry leadership in the built-in, countertop and fitted kitchen lines continues today with innovations and new products yearly.
Miele is a recognized leader in appliance manufacturing. With more than 120 years of appliance development, innovation, and manufacturing, they are known worldwide for excellence in design, function, quality, and durability. Miele Appliances continues today as a family-owned manufacturer with products on all habitable continents.
Miele Ranges Repair
Miele ranges are a culinary experience for any kitchen. No matter the model, dual fuel (HH1934-2G), gas (HR1124G), propane (HR1134-1LP), or electric (HR1421240V), daily use can cause parts to wear. If your range is burning soups or soufflés, contact FIX Appliance CA for Canada's most reliable Miele appliance repair service.
Our highly trained TSSA-certified technicians are experienced in Miele appliance repair and maintenance and will have you cooking up a feast in no time. We do it all, whether it's a fix of the convection, moisture plus, rotisserie, broil modes or repairing the self-clean function.
Call, text or email FIX Appliance CA for the quality, dependable repair of all your Miele range repairs, including:
Oven fans rattle or screech
Food doesn't bake evenly
Errors displayed
The Self-Clean function doesn't work
Operating modes aren't operating
The swivel handle won't swivel
Rapid Preheat leaves the oven cold
Our experts can repair your appliances from 8 am to 9 pm, 7 days a week, even on holidays!
Miele Baking and Steam Ovens Repair
Regarding gourmet baking, there are plenty of options from Miele. If you need a Miele oven repair, contact FIX Appliances CA today! Whether it's an oven (H6180BP), speed oven (H6800BM), steam oven (DG6500), combination (DGC6705-1), or drawer (ESW6214), our repairman will have it working like new.
The display or buttons don't operate
Not all functions function
Steamed food is still cold
Drawers don't seal or heat evenly
Miele Microwave Ovens Repair
A Miele built-in microwave (M6040SC) with a 40 cm turntable has the XL capacity to help quickly get supper on the table. But if it's not working, you need a Miele microwave repair! Contact our customer reps and schedule a fix today!
Displays error messages
The turntable doesn't turn
LEDs don't light up
Automatic programs don't work
The popcorn button leaves it burned
Miele Cooktops and CombiSets Repair
A cooktop can be an excellent addition to any kitchen. However, if your induction (KM6344), electric (KM5840-240V), gas (KM3474G), or CombiSet (CS1212-1I or -1G) is charring your sauces, you need a Miele cooktop repair. Text, call, or email FIX Appliances CA and arrange a service call to suit your schedule. Our experts are available 365 days a year from 8 am to 9 pm to fix all your Miele appliance problems, including:
The elements don't turn on or ignite
Display indicators don't light up
Knobs or buttons stick
A component of the CombiSet isn't functioning
Rapid heat is slow
Miele Range Hoods Repair
Miele range hoods, whether range (DAR1150), wall-mounted (PUR88W), island (DA399-7), built-in (DA3466), or downdraft (DA6881), extractor model, provide an environmentally friendly kitchen solution to smells, vapour, smoke, and heat. If it isn't working, call us, and we'll send a skilled professional to perform a Miele range hood repair.
The temperature sensor isn't working
LED lights seem burnt out
The fan thumps or squeals
The controls don't function
Call our customer reps to schedule a repair between 7:30 am and 9:00 pm.
Miele Refrigerators Repair
Miele built-in refrigerators are state of the art, but if the crisper leaves lettuce limp or celery soft, you need to arrange a call with the experts at FIX Appliance CA. If you need a Miele refrigerator repair for your built-in (KS37472iD), bottom-mount combo (KFNS37432iD, KFN12823SD), or built-in wine storage (KWT6322), call, text, or email our customer reps today. Our skilled technicians will fix your refrigerator issues, including:
The refrigerator isn't cold
The door doesn't seal as it should
NoFrost function leaves the fridge frosted
The ice maker isn't making ice
PerfectFresh won't maintain the setting
Lighting doesn't light
Wine cooler temperature zones are not working
MasterCool is too warm
Miele Freezers Repair
A built-in freezer (FNS37492iE) offers accessible long-term storage. But if it frosts up or leaves your ice cream a gooey puddle, call on our service experts for a Miele freezer repair. No matter the problem, we'll have it working like new.
The freezer doesn't freeze.
Lighting isn't brightening the freezer.
Water is leaking.
Push2open doors don't open.
MasterCool-MasterSensor isn't functioning.
NoFrost is frosting.
Ice maker or ice/water dispenser leaks or doesn't make ice.
For same-day service or at a time that works for your busy schedule, our repairmen are available every day from 7:30 to 09:00.
Miele Dishwashers Repair
If you're washing dishes by hand because your dishwasher is broken, whether it's a prefinished (G4228), integrated (G4998SCVi AM), or professional model (PG8130i), our technicians will have it working like new.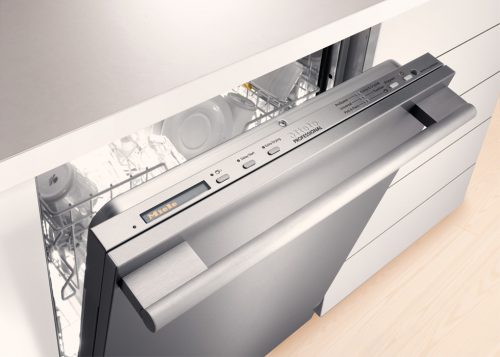 Contact our customer service reps for all your Miele dishwasher repairs, including:
AutoOpen dryer mode doesn't open the door
Is flashing Intake, Drain or F-12 Error code on the control panel
The dishwasher won't drain
GlassCare leaves glasses spotty
Knock2open doesn't open
The user interface won't function
Interior lighting leaves the interior dark
Water is leaking from underneath
Miele Washing Machines Repair
If your washing machine is leaving your laundry piling up, don't despair! Our skilled technicians will have your frontloading (WWH860 or WWF060) washer cleaned like new. They'll fix or repair all the problems, including:
SingleWash function doesn't function.
TwinDos detergent system doesn't seem to be dispensing.
Smart load recognition won't fill with enough water to wet laundry.
The display is blank or features error messages.
 Functions like QuickIntenseWash won't work.
The washer doesn't wash.
For all your Miele washing machine repairs, contact our customer reps 7 days a week between 07:30 am and 9:00 pm to schedule a service call.
Miele Tumble Dryers Repair
Schedule a visit by our TSSA-certified experts for all your Miele dryer repairs. They'll have your frontloading dryer tumbling as it should. Whether a 6kg capacity condenser dryer (T7644C) or a T1 heat-pump dryer (TWI180 WP), your laundry will smell great again!
The dryer doesn't turn on.
There's heat, but it won't tumble.
The drum rotates, but there's no heat.
Displays error messages.
Drum lighting doesn't illuminate the interior.
The DirectSensor isn't sensing.
The buzzer won't buzz.
Some functions don't work.
Contact our customer reps and arrange a service call between 7:30 am and 9 pm, 7 days a week.
What Our Customers Say About Miele Appliances Repair
The technician was super punctual. He was really friendly and professional. He assessed the problem and suggested the proper steps to take to fix the issue with our dishwasher. I would definitely call again for future appliance fixes. Thank you.
therazz8, Mississauga
August 20, 2019
Amazing company. First class from both back office to technician I had. Efficient and Keep clients up to date. Reasonable cost.
Shawn, Toronto
August 12, 2019
Reliable Service & Repair
FIX Appliances CA is a leading provider of affordable appliance repairs. We have over a decade of industry experience. Using this experience, we can offer reliable white goods repairs. No matter the problem, our skilled technicians will be able to fix it.
Call us for Miele appliance repair service FIX Appliances CA online or by calling the Toll-free number 1-888-242-0777 today.