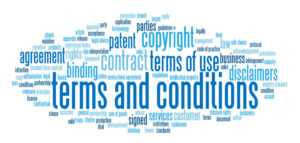 EFFECTIVE DATE May 03, 2022
Click to review the previous version.
Note: The Privacy Policy has been updated. Please review the updated privacy policy carefully before using the Website. By using the Website, you consent to the terms of the updated Privacy Policy.
INTRODUCTION
Welcome to Our Internet web site https://fixappliances.ca (the "Site"). The Site is copyrighted work owned and operated by Local Profy LLC ("We," "Us", "Our" and "Fixappliances").
This Site contains text, images, video clips and other materials (collectively, the "Content"), provided by Us for informational purposes only. By accessing the Site or downloading any Content, you agree to be bound by the Terms & Conditions set out below ("Terms & Conditions"). If you do not agree to these Terms & Conditions, do not access the Site or any Content.
Please note that we reserve the right, at our discretion, to change, modify, add, or remove portions of these Terms & Conditions at any time. Please check periodically for changes. Your continued use of the Site following the posting of any changes to these Terms & Conditions will mean you accept those changes.
PRIVACY
Fixappliances has long been committed to maintaining the accuracy, confidentiality, security and privacy of your personal information. We consider your personal information to be information about you as an identifiable individual that is protected by law.
We'd like you to better understand how your personal information is collected, used and disclosed when you access and use our Site:
(a) Transactions and inquiries: You may be asked for personal information, such as your name, address or e-mail address.
(b) Cookies: the Site uses cookies (small text files that contain a unique identifier that identifies your browser – but not you- each time you visit our Site). Cookies tell us which pages of our Site are visited and by how many people. This allows us to understand what information is useful and what might need improvement. You can manage your cookie preferences on your web browser, but note that if you refuse to use them, some features of the Site might not work.
(c) Quality assurance: Fixappliances may capture, replay and analyze details of your Site visits to find site errors or issues and understand the impact that transaction failures have on business processes and to improve the operation of the Site.
For additional information on how your personal information is collected, used and disclosed by Us in connection with your use of this Site, please consult our Privacy Policy available at the following link, where you will also find the answers to many frequently asked questions.
RESTRICTIONS ON USE OF MATERIALS
All Content accessible through this Site is protected by copyright. The Content is: Copyright © Fixappliances its affiliates and/or licensors. All rights reserved. Such Content is protected by US and worldwide copyright laws and treaty provisions. We grant you a limited non-exclusive, non-transferable license to use and display on your computer or other electronic access device, the Content for your own personal and non-commercial use only, provided that you do not modify the Content and that you maintain all copyright and other proprietary notices. Except as provided herein, you agree not to reproduce, make derivative works of, retransmit, distribute, sell, publish, communicate, broadcast or otherwise make available any of the Content obtained through the Site, including without limitation, by caching, framing or similar means, without the prior written consent of the respective copyright owner of such Content.
Fixappliances respects the intellectual property of others and asks that users of our Site do the same. In connection with our Site, we have adopted and implemented a policy respecting copyright law that provides for the removal of any infringing materials and for the termination of users of our online Site who are repeated infringers of intellectual property rights, including copyrights. If you believe that one of our users is, through the use of our Site, unlawfully infringing the copyright(s) in a work, and wish to have the allegedly infringing material removed, the following information in the form of a written notification must be provided to our designated Copyright Agent:
your physical or electronic signature;
identification of the copyrighted work(s) that you claim to have been infringed;
identification of the material on our services that you claim is infringing and that you request us to remove;
sufficient information to permit us to locate such material;
your address, telephone number, and e-mail address;
a statement that you have a good faith belief that use of the objectionable material is not authorized by the copyright owner, its agent, or under the law; and
a statement that the information in the notification is accurate, and under penalty of perjury, that you are either the owner of the copyright that has allegedly been infringed or that you are authorized to act on behalf of the copyright owner.
Please note that any misrepresentation of material fact in a written notification automatically subjects the complaining party to liability for any damages, costs and attorney's fees incurred by us in connection with the written notification and allegation of copyright infringement.
USE OF THE SITE
|In consideration of the availability, and your use, of the Site, you agree to comply with all applicable laws and regulations and these Terms & Conditions when using the Site. You acknowledge that We may investigate any violations of law and may cooperate with law enforcement authorities in prosecuting users in this regard.
You are prohibited from:
(a) using, enabling, facilitating, or permitting the use of the Site for an illegal purpose, criminal or civil offense, intellectual property infringement, harassment (including disruptive, intimidating, annoying or offensive calls/transmissions), or in a manner that would breach any law, regulation or the policies of any Internet host, or cause interference with Our network operations (including preventing a fair and proportionate use by others);
(b) using or permitting the use of the Site without reading and accepting (or in contravention of) the terms of any separate license agreement;
(c) enabling, facilitating or permitting the transmission of unsolicited messages such as spamming or phishing;
(d) uploading or downloading, making available, transmitting, posting, publishing, disseminating, receiving, retrieving, storing, linking to or otherwise reproducing, offering, distributing, enabling or providing access to information, software, content, files or other material which: (i) is confidential or protected by copyright or other intellectual property rights without prior authorization of the rights holder(s); (ii) is defamatory, discriminatory, violent, obscene, child pornography or hate propaganda; (iii) constitutes invasion of privacy, impersonation, forging, appropriation of identity or unauthorized linking or framing; or (iv) is designed to assist users in defeating technological protection measures (like geoblocks, registration and any other anti-theft mechanisms);
(e) using the Site for anything other than private, personal, family or household use (such as reselling, remarketing, transferring, sharing or receiving any charge or other benefit for the use of any of Our product);
(f) adapting, reproducing, translating, modifying, decompiling, disassembling, reverse engineering or otherwise interfering with any software, applications or programs used in connection with the Site (whether owned by or used under license to Us) for any purpose including "testing" or research purposes; or modifying, altering, or defacing any of the trade-marks, or other intellectual property made available through the Site or using any intellectual property except for the express purpose for which such intellectual property is made available to you through the Site;
(g) posting or transmitting any information or software containing a virus, "cancelbot", "Trojan horse", "worm" or other harmful or disruptive component or committing any act which may compromise the security of your Internet host in any way (including analyzing or penetrating a host's security mechanisms); and
(h) using harassing or abusive language or actions, whether verbal, written or otherwise, directed at Our employees, suppliers, agents and representatives.
You are solely responsible for ensuring that your systems are able to use the Site and IT IS RECOMMENDED THAT YOU USE AND UPDATE COMMERCIAL ANTI-VIRUS, ANTI-SPYWARE AND FIREWALL SOFTWARE ON YOUR SYSTEMS THAT ACCESS THE SITE.
SERVICES WE PROVIDE
We provide TSSA licensed services of repairment of Gas, Electric and Induction appliances, including refrigerators, wine coolers, freezers, ice makers, dishwashers, washers, dryers, stoves, ovens, cooktops, ranges, microwaves, top range hoods, outdoor gas grills and more specifically in our Service Areas (thereafter referred to as the "Services.")
Please be informed that there is too much information on our website that is why we can't assure you that everything is updated as soon as any changes occur, so you can at any time contact our Customer Service Representative.
There are no territorial restrictions on our website, so you can access it from whichever location in the world you want. However, if you feel that the content on our website in any way is contradictory to the legislation of your region, you'd better contact us to clarify it. Please be patient and understand that we can't monitor all the updates in the legislature of different regions in the world.
In case that some of the terms and conditions enlisted here do contradict the legislature of your country, make sure to still abide by all the rest.
FEES FOR SERVICE CALLS
Fixappliances is a brokerage that provides home appliance services. The main concern of this brokerage is to link customers and service providers. Potential clients can book service providers through Fixappliances. Service providers can only receive payment a day later after completing the assigned work. Clients can pay to Fixappliances through credit cards. This amount is then sent to the service provider each time the job has been completed. Fixappliances also acts as a mediator to resolve any grievances between technicians and customers. Fixappliances aims to settle arguments by analyzing all the evidence provided, providing solutions that favor both parties.
Each service that a client purchases is considered a single order. This applies even when a client makes multiple orders at the same time.
When a client books a service, he or she is supposed to be at the stated address and make sure to follow the appointment time. Clients should also be at the stated address during the entire appointment window. If a client cannot be present during the appointment, he or she can send a representative. The representative should be 18 years old or above. Make sure that the representative can pay and use a valid method. Failure to meet the conditions will lead to an extra charge, which is a reduced fee charge. This is going to compensate for any expenses made by the technician.
All invoices should be paid within a period of 14 days. If left unpaid, You will be charged a minimum $120 additional service fee.
Discounts are available for clients who request multiple jobs in the same house.
CANCELLATION POLICY
In case of cancellation, clients should inform us about cancelling three hours before the appointment. For example: If you book an appointment from 12 pm to 4 pm, You have to notify us at, or before, 9 am. We must be given at least 3 (three) business hours' notice. Customers should not leave any voicemail if they fail to cancel an appointment before three hours. All service calls can only be cancelled with a live agent. The live agent will then give clients a code that can be used for cancelling the appointment.
Clients who book an appointment three hours from the appointment time can cancel within thirty minutes from the time the appointment was booked.
If a client fails to follow this policy's details, he or she will be charged a reduced service call rate.
Additional information regarding cancellation policy.
REFUND POLICY
A client can receive a partial refund if they feel unsatisfied with the work done by the technician. This amount is taken with the consent of the technician. Any inquiries about refunds should be sent to our email address mentioned below.
Clients cannot get any service call refund.
Clients cannot get a refund for labor fees.
POLICY ON ORDERING PARTS
Technicians who need to order a new part needed in repairing appliances will charge a deposit of 89 CAD. Once the part that was ordered is installed, the outstanding amount has to be paid.
Fixappliances will not be held accountable if the technicians experience any delays. Our duty is to make sure that our various suppliers deliver the parts on time.
You cannot receive a refund for orders made through a technician in the field. This is because such orders are processed as soon as they are made. All cancellations should be made within the first three hours for orders made through the head office.
Clients who wish to install parts on their own should pay for the part, including shipping and handling, when ordering a part. You can only return parts if they haven't been opened. Once you open the part, you cannot return it. You are responsible for returning the unopened part and will be charged a restocking fee.
Clients who order a part that needs to be changed before a service diagnosis have to make an 89 CAD deposit before ordering the part that should be replaced. The remaining amount will be paid when the technician brings the part that needs to be installed. The client is expected to pay a reduced fee when he or she makes an incorrect diagnosis, and the order part does not fix the problem. You will pay an 89 CAD service fee.
The technician has to make sure that the work area is kept clean after fixing an appliance. If customers don't ask for damaged parts, then the technician will take them for recycling on the same day.
RESPONSIBILITY FOR MINORS
In cases where you have authorized a minor to use the Site, you recognize that you are fully responsible for: (a) the online conduct of such minor; (b) controlling the minor's access to and use of the Site; and (c) the consequences of any misuse by the minor. You acknowledge that some of the areas of the Site may contain material that is inappropriate for minors.
DISCLAIMERS
YOU EXPRESSLY UNDERSTAND AND AGREE THAT: (A) THE SITE IS PROVIDED ON AN "AS IS" AND "AS AVAILABLE" BASIS AND THAT WE MAKE NO WARRANTIES, REPRESENTATIONS OR CONDITIONS (AS USED IN THIS SECTION, "WARRANTIES") OF ANY KIND, WHETHER EXPRESS OR IMPLIED, INCLUDING BUT NOT LIMITED TO IMPLIED WARRANTIES OF MERCHANTABILITY, FITNESS FOR A PARTICULAR PURPOSE AND NON-INFRINGEMENT AND THAT ANY SUCH WARRANTIES ARE HEREBY EXPRESSLY DISCLAIMED, AND (B) WE SPECIFICALLY MAKE NO WARRANTIES THAT OUR SITE, INCLUDING ANY CONTENT, INFORMATION, PRODUCTS OBTAINED FROM OR THROUGH THE USE OF THE SITE, WILL BE PROVIDED ON AN UNINTERRUPTED, TIMELY, SECURE OR ERROR-FREE BASIS OR THAT SUCH PRODUCT OR SERVICES OR THE RESULTS DERIVED THEREFROM WILL MEET YOUR REQUIREMENTS OR EXPECTATIONS. NOTHING IN THE CONTENT SHALL AMEND OR SUPPLEMENT ANY CONTRACT YOU MAY HAVE WITH US FOR ANY PRODUCTS.
MONITORING
You acknowledge that We have no obligation to monitor the Site or Content accessible, transmitted through or posted to the Site. You agree that We have the right to monitor the use of the Site and Content electronically from time to time and to disclose any information necessary to: (a) satisfy any legal, regulatory or other government request; (b) to operate the Site properly; or (c) to protect itself, other users of the Site in accordance with the Privacy Policy.
CONTENT LINKED TO A SITE
Please exercise discretion while browsing the Internet. Please note that certain links on the Site may take you to other websites. We provide these links only as a convenience and not as an endorsement by Us. These linked sites are not necessarily under Our control. If you decide to visit any linked site, you do so at your own risk and it is your responsibility to take all protective measures to guard against viruses and other destructive elements. We are not responsible for the content of any such linked sites or any other web page which is not part of the Site and under Our control. Unless otherwise expressly provided, We make no representation or warranty regarding, and does not endorse, any linked site or the information, products or services appearing thereon. Accordingly, you agree that We will not be responsible or liable in any way for the accuracy, relevancy, copyright compliance, legality, or decency of material contained in any site linked from the Site.
INDEMNIFICATION AND LIMITATION OF LIABILITY
You agree to defend, indemnify and hold harmless each of Fixappliances, its affiliates and licensors and each of their respective officers, directors, employees and agents, including all third parties mentioned on the Site, from and against any and all claims, actions or demands, including without limitation reasonable legal and accounting fees, resulting from or related to: (a) your breach of any of these Terms & Conditions; (b) your access to or use of the Site or Content; or (c) your use or reliance on, or publication, communication or distribution of anything on or from the Site. You shall use your best efforts to cooperate with us in the defense of any claim. We reserve the right, at our own expense, to assume the exclusive defense and control of any matter otherwise subject to indemnification by you.
YOU EXPRESSLY UNDERSTAND AND AGREE THAT IN NO EVENT SHALL FIXAPPLIANCES , INCLUDING ITS AFFILIATES AND LICENSORS, BE LIABLE FOR ANY DAMAGES WHATSOEVER, INCLUDING ANY DIRECT, INDIRECT, INCIDENTAL, CONSEQUENTIAL, SPECIAL OR EXEMPLARY DAMAGES, AND ANY DAMAGES FOR LOSS OF PROFITS, SAVINGS, GOODWILL OR OTHER INTANGIBLE LOSSES, REGARDLESS OF WHETHER FIXAPPLIANCES HAD BEEN ADVISED OF OR COULD HAVE FORESEEN THE POSSIBILITY OF SUCH DAMAGES, ARISING OUT OF OR IN CONNECTION WITH: (A) THE USE, INABILITY TO USE OR PERFORMANCE OF THE SITE, (B) ANY UNAUTHORIZED ACCESS TO OR MODIFICATION TO ANY OF YOUR USER CONTENT, OR (C) ANY OTHER MATTER RELATING TO THE SITE. You expressly acknowledge that Fixappliances has entered into these Terms & Conditions, and has and will make the Site and Content available to you in reliance upon the limitations and exclusions of liability and the disclaimers set forth herein, and that the same form an essential basis of the bargain between you and Fixappliances. You expressly agree that the limitations and exclusions of liability and the disclaimers set forth herein will survive, and continue to apply in the case of, a fundamental breach or breaches, the failure of essential purpose of contract, the failure of any exclusive remedy or termination of this agreement.
GOVERNING LAW/JURISDICTIONAL ISSUES
These Terms and all claims as between you and us arising from or related to your use of the Services will be governed by and construed in accordance with laws of Canada (province of Ontario).
With respect to any disputes or claims not subject to arbitration (as set forth below), you agree to jurisdiction in the respective Court in accordance with the current legislation of Canada (province of Ontario). Notwithstanding any other provision of these Terms, we may seek injunctive or other equitable relief from any court of competent jurisdiction.
Regardless of any statute or law, you must file any claim or action related to use of the Site or these Terms within one month after such claim or action accrued. Otherwise, you will waive the claim or action.
ARBITRATION AND ACTIONS
If you have any dispute with or claim against Fixappliances or if Fixappliances have a dispute with or claim against you, in either case arising out of or relating to the Content or these Terms (a "Claim"), and the Claim is not resolved by contacting us via email, you and we each agree to take the necessary actions to resolve disputes, disagreements or claims that may arise during joint implementation of the Terms by negotiation, and in case of non-settlement, the dispute shall be submitted to the respective Court in accordance with the current legislation of Canada (province of Ontario).
TERMINATION
You acknowledge and agree that the Fixappliances, in its sole and absolute discretion, may, without notice to you, suspend or terminate your account or your use of, or access to, the Site, for any reason, including where We believe that you have violated any of these Terms & Conditions. You further agree that the Fixappliances shall not be liable to you or to any other person as a result of any such suspension or termination. If you are dissatisfied with the Site or with any terms, conditions, rules, policies, guidelines, or practices of the Fixappliances in operating the Site, your sole and exclusive remedy is to discontinue using the Site.
MISCELLANEOUS
These Terms & Conditions, Our Privacy Policy, and other documents referenced herein, constitute the entire agreement between the Fixappliances and you with respect to your use of this Site. Our failure to insist upon or enforce strict performance of any provision of these Terms & Conditions shall not be construed as a waiver of any provision or right. If any of the Terms & Conditions is determined to be void, invalid or otherwise unenforceable by a court of competent jurisdiction, such determination shall not affect the remaining provisions hereof. The parties have required that these Terms & Conditions and all related documents be drawn up in English.
CONTACT US
Click here to contact us regarding this Terms & Conditions or other related issues. You can also send us an email: [email protected]