Factory Certified

Licensed technicians with over 15 years of experience

TSSA Gas Contractor

Fully certified in gas appliances service, repair & installation

Complete Warranty

Each repair is covered by service and parts warranty

Authorized Repair

Authorized service centre for most appliance manufacturers
Trusted Danby Service
We service and repair all Danby appliances, including: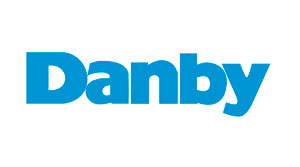 Reliable Danby Appliance Repair and Service
Regarding dependable and professional repair and installation for your Danby appliances service in Toronto and the Greater Toronto Area (GTA), one name stands out: Fix Appliances CA. With decades of experience and a team of certified technicians, we are your trusted partner for resolving all your Danby appliance issues. Let's explore why Fix Appliances CA is the ultimate choice for maintaining and repairing your Danby appliances.
A Legacy of Excellence in Appliance Repair
At Fix Appliances CA, we take immense pride in our legacy of excellence in appliance repair. With a history of serving homeowners in Toronto and the GTA, we've built a reputation for delivering top-notch repair and service solutions. Our team of dedicated technicians is well-equipped to handle all your Danby appliance needs.
Certified Experts in Danby Appliances
Our technicians are not just experienced; they are also certified experts in Danby appliances. This means they have the knowledge and skills to diagnose and repair a wide range of issues that may arise with your Danby refrigerator, freezer, microwave, dishwasher, or any other appliance. From minor glitches to major malfunctions, we've got you covered.
Prompt and Convenient Service
We understand that a malfunctioning appliance can disrupt your daily routine. That's why we offer prompt and convenient service to address your Danby appliance concerns. When you contact Fix Appliances CA, you can expect timely responses, flexible scheduling, and efficient repairs. We know the value of your time and strive to minimize any inconvenience.
Comprehensive Danby Appliance Repairs
Our expertise extends to the entire Danby appliance lineup. Whether your Danby refrigerator isn't cooling effectively, your microwave isn't heating properly, or your wine cooler needs attention, we have the skills and tools to get your appliance back to optimal performance. No job is too big or too small for our team.
Electrical and Mechanical Repairs for Danby Appliances:
Compressor Repair: We can diagnose and repair electrical and mechanical issues related to the compressor to ensure efficient cooling in your Danby refrigerator or freezer.
Control Panel Troubleshooting: Our certified technicians are skilled at addressing electrical problems in the control panel, ensuring seamless operation.
Wiring Repairs: We offer wiring repair services to fix damaged or frayed wiring that can affect the electrical components of your Danby appliances.
Motor and Fan Repairs: For appliances with malfunctioning motors or fans, our experts can replace and repair these components to restore proper function.
Genuine Parts and Quality Repairs
When we perform repairs on your Danby appliances, we only use genuine parts to ensure the longevity and reliability of your appliance. Our commitment to quality repairs means you can trust that your Danby appliance will continue to serve you well long after our service call.
Customer Satisfaction Guaranteed
At Fix Appliances CA, customer satisfaction is at the core of our business. We take pride in delivering functional appliances and peace of mind to our valued customers. We stand behind our work with a satisfaction guarantee, ensuring that you're completely content with the results of our service.
Choose Fix Appliances CA for Danby Appliance Repair
If you're experiencing issues with your Danby appliances in Toronto or Milton, Hamilton, Mississauga, Oshawa, Collingwood, Barrie, Orillia and more, don't hesitate to contact Fix Appliances CA at the toll-free number 1-888-242-0777 today. With our decades of experience, certified technicians, and unwavering commitment to customer satisfaction, we are your trusted choice for Danby appliance repair and service. Let us handle your appliance concerns so you can enjoy the convenience and reliability of your Danby appliances once again.
Contact Fix Appliances CA today to schedule your Danby appliance repair service, including electrical and mechanical repairs, and experience the difference that expertise and dedication can make in ensuring your appliances run smoothly.
Reliable Service & Repair
FIX Appliances CA is a leading provider of affordable appliance repairs. We have over 18 years of industry experience. Using this experience, we can offer reliable white goods repairs. No matter the problem, our skilled technicians will be able to fix it.
Call or text us for certified Danby appliance repair service FIX Appliances CA online or call the toll-free number 1-888-242-0777 today.