Factory Certified

Licensed technicians with over 15 years of experience

TSSA Gas Contractor

Fully certified in gas appliances service, repair & installation

Complete Warranty

Each repair is covered by service and parts warranty
Commercial Appliance Repair Experts
Rest assured that should your business be in need of gas and electric commercial appliance repair, that FIX Appliances CA provides the most reliable, efficient, and professional service in the province. Our FIX Appliances CA technicians are fully licensed gas fitters with current and updated Technical and Safety Authority certificates.
Throughout the past fifteen years, FIX Appliances CA has built its reputation in commercial appliance repair as one of the highest rated names in the industry and with every job we take, we put that reputation on the line. We have serviced thousands of customers across Toronto, the GTA, and southern Ontario, demonstrating the ability to address any and all commercial appliance needs.
When you need commercial appliance repair today, don't wait for tomorrow to make that call. We offer quick commercial appliance repair services. Any time of day, any day of the week. It does not matter if it is an evening, weekend, or a holiday. We always have experienced technicians on stand-by, ready to help. Call us today to book an appointment or send us a message online, and we will ensure that one of our highly skilled technicians are dispatched to your place of business before the day is over.
Save
Save
Save
We Service The Following
To run a successful restaurant is to ensure that your stove is in proper working order and able to cook the large amounts of food required every day to serve your customer base. With a restaurant, their entire business depends upon their commercial range and stove working. It must be reliable and able to handle the daily demands of the job. At times though, there may be trouble. Maybe your commercial stove is not heating to the correct temperature or not igniting properly. Problems like these can prevent a restaurant owner from maintaining food-related efficiencies, temporarily turn off customers, and potentially lose business in the long-term. We have skilled commercial appliance technicians with experience troubleshooting the most common problems with commercial gas equipment. Contact us and we would be happy to dispatch a technician to you today with the parts needed to complete a commercial stove repair.
Commercial ovens are among the most relied upon and commonly used appliances in the food service industry. An oven that is not baking precisely according to the intended temperature can result in customers' food being undercooked or burnt. The financial success of your business depends on your commercial oven being in good working condition for as long as possible. Spare your business the hassle of expensive repairs with expert maintenance services on your schedule. If you choose to forego routine maintenance, it will almost surely cost you more in the long run. When one of our qualified technicians arrive at your place of business, they will always provide an accurate quote prior to beginning any repair work.
Commercial washing machines are the most relied upon appliance in the laundry industry. Downtime can mean losses in revenues and will reflect poorly on your business. There's no need to wait until tomorrow to repair a washing machine that won't turn on, or that isn't spinning or draining water correctly. The success of your business depends on your commercial washing machine being in excellent condition. FIX Appliances CA can provide an expert technician with the commercial appliance repair experience needed to ensure that your commercial washing machine is up and running again in no time! No matter what the issue is with your commercial washing machine, our technicians have handled the most sophisticated of commercial appliance systems. They have the qualifications and skills to be able to provide you an expert service the first time around. Contact us today for a commercial washing machine repair service you can depend on.
Just like a washer, when a dryer does not operator correctly, it can upset customers and lead to costly repairs in the long run if the issue is allowed to fester. If your commercial dryer is not in working condition or giving you trouble, let us send an experienced commercial appliance repair technician to your front door to service it. We provide same day service to ensure that you are able to carry on with your business without obstruction or problem. Do get in touch with us if your commercial dryer is acting up!
It doesn't matter if you own a coffee shop or run a pizzeria, it is crucial to maintain a commercial refrigerator in excellent performing condition. Do not delay in contacting trustworthy technicians for commercial refrigerator repair. The sooner you call a repair company, the quicker a mechanical expert can whip your refrigerator back into shape. We are reasonable commercial refrigerator repair professionals who can help with the fridge cooling issues. So if you need to repair commercial refrigerators but do not have time or the necessary tools, we offer all services, including the refrigerator installation and maintenance.
If your commercial dishwasher is not working properly, then our mechanical repair service is the best option you can find. We are professional dishwasher installation and repair contractors with tons of experience! Regardless of the dishwasher brand and type, we can help with the most common breakdowns at reasonable prices. You can receive a free detailed consultation with a specialist on the malfunction. We can agree on a convenient time for the repair visit, so our professionals can arrive at your place at a time that fits your schedule. We will examine the problem and provide the required repair to fix it!
We offer a wide array of commercial gas appliance services for restaurants, catering, schools, or supermarkets. Our engineers can repair and install commercial gas systems for your business. We can also help control gas leak risks and repair appliances, you just need to call us and we'll fix your problems! Our specialists also provide diagnostics and maintenance. We have previous experience and certified tools, and we provide a warranty for repairs. The arrival of the specialist at a convenient time for you is no longer a problem. Our prices for gas appliances installation and repair are straightforward without any hidden fees!
Thanks to an excellent organization of services and advanced equipment, our specialists in commercial microwave repair can quickly fix any problem. In most cases, commercial microwave repair is done in one visit by the experts. In rare cases, it may take one or several working days to deliver the necessary microwave parts for replacement. We will make sure your commercial microwave is working like new in no time. We have been in the appliance repair and microwave installation business for decades, and we have the tools and experience to fix all issues!
What Our Customers Say About Us
Discover how Fix Appliances maintains a 5-star service record since day one.
Dima was very knowledgeable and a good worker. Explanation of what was not working and why some parts had to be replaced. Dryer sound and how it now works hasn't been this good for a while. Same day service was great. Thanks, fix appliance and Dima!

Dina was wonderful. He finished the work two days before he said he would. He cleaned after himself. And he liked my dog!

Fix appliances were super easy to book online and answered all my questions. I was able to book everything online. The installer was punctual and the install went very smoothly.

Erika, Barrie
Gas Dryer Installation
Serge was very courteous, prompt, obliging and good-humoured. His apprentice was pleasant and courteous. The repair required a return visit with the required part and to perform diagnostic tests. All of his was done promptly.

Sccott, Feversham, ON
Fridge Repair
Same-day Commercial Appliances Repair Service in Your Area
FIX Appliances CA is located in Aurora, Ontario, and our local refrigerator repair technicians serving the GTA and southern Ontario.  Check our service map to confirm the service area nearest to your city or town.
Meet the Experts in Gas Appliance Repair in the GTA and southern Ontario
Expert gas appliance repair technicians with decades of experience fixing malfunctioning appliances are what we have built our reputation on. Every technician under our name is dedicated and reliable. No matter if it's a broken oven, stove, dishwasher, air conditioner, refrigerator, freezer, washer, dryer, or other household appliance, we should be able to get it up and running again in a very short time. To every home we have the luxury of servicing, we always arrive with a willingness to get down to work right away. We will solve the gas appliance repair problem that is causing so much stress and frustration.

Having the appliances we rely on daily fail to function can be overwhelming. As a top rated name in gas appliance repair, we have serviced thousands of customers in the past fifteen years across Toronto, the GTA, Barrie, Hamilton, and other areas around the province. When something like a gas stove breaks down, it means unwanted stress added onto your life in addition to the financial stress of knowing that you either have to fix or replace that broken gas appliance. Trying to find the right gas appliance repair company that isn't going to break the bank can add onto that stress. That's why at FIX Appliances CA we do our best to be as visible as possible, always providing reliable, on-time, and professional gas appliance repair service anywhere in southern Ontario. We do our best to keep our gas appliance repair prices as competitive as possible, and keep our repair vans stocked with the necessary spare parts required to fix any brand appliance quickly and efficiently.

As one of the top rated names in gas and electric appliance repair, we come to you to get your appliances running like new. Don't let a simple breakdown throw a hitch in your entire day. We service all major brands. Contact us for a prompt, efficient service. For your next gas appliance repair, we promise the highest quality service possible, dispatching a fully gas certified technician with the correct appliance parts to ensure you get up and running again as soon as possible.
Each service truck carries an inventory of common replacement parts so your commercial appliance repair can be completed the same day.
Contact us online or call or text us: 647-503-6655 or Toll-free: 1-888-242-0777!
Appliance Brands We Service
Cissell, Dexter, Miele, Samsung, Whirlpool, Frigidaire, GE,  Maytag, Bosch, Kenmore, KitchenAid, Speed Queen Laundry, Wascomat Flex-O-Maticand more brand name appliances.
Commercial laundry equipment maintenance by Fix Appliances CA™.
We specialize in the maintenance and repair of appliances such as Dexter, Cissell and Wascomat.
Seasonal commercial appliance service at the Comfort Inn hotels
Request Service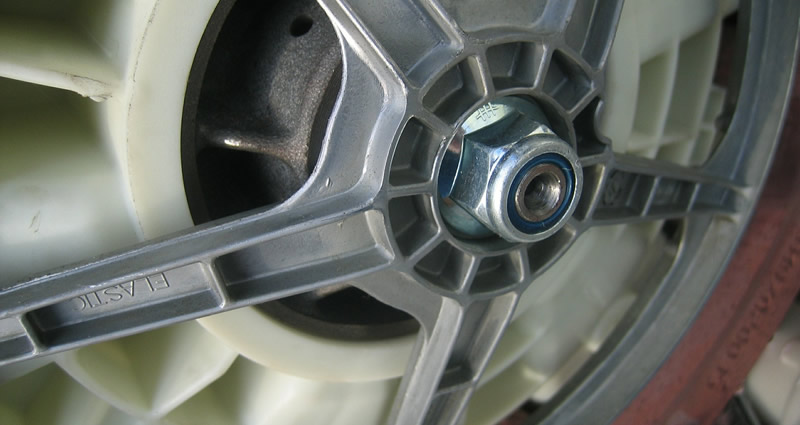 More Problems & Solutions from Our Blog