Factory Certified

Licensed technicians with over 15 years of experience

TSSA Gas Contractor

Fully certified in gas appliances service, repair & installation

Complete Warranty

Each repair is covered by service and parts warranty

Authorized Repair

Authorized service centre for most appliance manufacturers
Commercial Appliance Repair Experts
For reliable, efficient, and professional gas and electric commercial appliance repair, look no further than FIX Appliances CA. Our team of technicians at FIX Appliances CA consists of fully licensed gas fitters with current and updated Technical and Safety Authority certificates, ensuring top-notch service.
With a stellar reputation built over the past seventeen years, FIX Appliances CA stands as one of the most highly-rated names in the commercial appliance repair industry. We have successfully served thousands of customers across Toronto, the GTA, and southern Ontario, proving our ability to handle any commercial appliance needs.
Don't hesitate to reach out when you require immediate commercial appliance repair, including commercial refrigeration repair. Our quick and responsive services are available round-the-clock every day of the week. Whether it's evening, weekend, or even a holiday, our experienced technicians are always on standby, ready to assist you. Contact us today to book an appointment or conveniently request service online. We guarantee that one of our highly skilled technicians will be dispatched to your place of business promptly, ensuring your appliances are up and running before the day ends.
Advantages of Commercial Appliance Repair from Fix Appliances CA
Available 7 days a week
More than 17 years of experience
Authorized commercial repair for major brands
Quality commercial appliance repair
Satisfaction Guarantee
Up to one-year-warranty on services and parts replacement
We Service The Following
To run a successful restaurant, ensure that your stove is in proper working order and can cook the large amounts of food required daily to serve your customer base. With a restaurant, their entire business depends upon their commercial range and stove working. It must be reliable and able to handle the job's daily demands. At times though, there may be trouble. Maybe your commercial stove is not heating to the correct temperature or not igniting properly. Problems like these can prevent a restaurant owner from maintaining food-related efficiencies, temporarily turning off customers, and potentially losing business in the long term. We have skilled commercial appliance technicians with experience troubleshooting the most common problems with commercial gas equipment. Contact us, and we will dispatch a technician today with the parts needed to complete a commercial stove repair.
Commercial ovens are among the most relied upon and commonly used appliances in the food service industry. An oven that is not baking precisely according to the intended temperature can result in customers' food being undercooked or burnt. The financial success of your business depends on your commercial oven being in good working condition for as long as possible. Spare your business the hassle of expensive repairs with expert maintenance services on your schedule. If you choose to forego routine maintenance, it will cost you more in the long run. When one of our qualified technicians arrives at your place of business, they will always provide an accurate quote before beginning any repair work.
Commercial washing machines have the most relied-upon appliance in the laundry industry. Downtime can mean losses in revenues and will reflect poorly on your business. There's no need to wait until tomorrow to repair a washing machine that won't turn on, spin, or drain water correctly. The success of your business depends on your commercial washing machine being in excellent condition. FIX Appliances CA can provide an expert technician with the commercial appliance repair experience needed to ensure your washing machine is up and running again quickly! No matter the issue with your commercial washing machine, our technicians have handled the most sophisticated commercial appliance systems. They have the qualifications and skills to provide you with an expert service the first time. Contact us today for a commercial washing machine repair service you can depend on.
Just like a washer, when a dryer does not operate correctly, it can upset customers and lead to costly repairs in the long run if the issue is allowed to fester. If your commercial dryer is not working or giving you trouble, let us send an experienced commercial appliance repair technician to your front door to service it. We provide same-day service to ensure you can continue your business without obstruction or problem. Do get in touch with us if your commercial dryer is acting up!
Whether you own a coffee shop or run a pizzeria doesn't matter. It is crucial to maintain a commercial refrigerator in excellent performing condition. Do not delay in contacting trustworthy technicians for commercial refrigerator repair. The sooner you call a repair company, the quicker a mechanical expert can whip your refrigerator back into shape. We are reasonable commercial refrigerator repair professionals who can help with fridge cooling issues. So if you need to repair commercial refrigerators but do not have time or the necessary tools, we offer all services, including refrigerator installation and maintenance.
Our mechanical repair service is the best option if your commercial dishwasher is not working properly. We are professional dishwasher installation and repair contractors with tons of experience! Regardless of the dishwasher brand and type, we can help with the most common breakdowns at reasonable prices. You can receive a free detailed consultation with a specialist on the malfunction. We can agree on a convenient time for the repair visit, so our professionals can arrive at your place at a time that fits your schedule. We will examine the problem and provide the required repair to fix it!
We offer various commercial gas appliance services for restaurants, catering, schools, and supermarkets. Our engineers can repair and install commercial gas systems for your business. We can also help control gas leak risks and repair appliances, you need to call us, and we'll fix your problems! Our specialists also provide diagnostics and maintenance. We have previous experience and certified tools and provide a warranty for repairs. The arrival of the specialist at a convenient time for you is no longer a problem. Our gas appliance installation and repair prices are straightforward without any hidden fees!
Thanks to an excellent organization of services and advanced equipment, our specialists in commercial microwave repair can quickly fix any problem. In most cases, experts do commercial microwave repair in one visit. In rare cases, delivering the necessary microwave parts for replacement may take one or several working days. We will make sure your commercial microwave is working like new in no time. We have been in the appliance repair and microwave installation business for decades and have the tools and experience to fix all issues!
What Our Customers Say About Us
Discover how Fix Appliances maintains a 5-star service record since day one.
Dima was very knowledgeable and a good worker. Explanation of what was not working and why some parts had to be replaced. Dryer sound and how it now works hasn't been this good for a while. Same day service was great. Thanks, fix appliance and Dima!
Dina was wonderful. He finished the work two days before he said he would. He cleaned after himself. And he liked my dog!
Fix appliances were super easy to book online and answered all my questions. I was able to book everything online. The installer was punctual and the install went very smoothly.
Erika, Barrie
Gas Dryer Installation
Serge was very courteous, prompt, obliging and good-humoured. His apprentice was pleasant and courteous. The repair required a return visit with the required part and to perform diagnostic tests. All of his was done promptly.
Sccott, Feversham, ON
Fridge Repair
Same-day Commercial Appliances Repair Service in Your Area
FIX Appliances CA is located in Aurora, Ontario, and our local refrigerator repair technicians serve the GTA and southern Ontario.  Check our service map to confirm the service area nearest to your city or town.
Trust our Experts for Quality Commercial Appliance Repair
Call us for any commercial appliance repair needs, and one of our technicians will be dispatched that same day to help. Throughout Toronto, the GTA, Ottawa and southern Ontario, we provide same-day commercial appliance repair services through qualified, certified, and friendly appliance service technicians with fully equipped vans and a 100 percent customer satisfaction guarantee. Need urgent help – fill in our online form or give us a call for an immediate response.

Our expert technicians have experience with all brands and models. When there is a problem, we will troubleshoot until we have identified where a fix is needed. We do our best to ensure that every gas appliance technician sent out is provided with all the necessary replacement parts to ensure a repair is done correctly and efficiently. We do not cut corners. We will fix any problem with your units on-site, replace parts when and/or if needed, and will diagnose issues accurately, ensuring that there is no need for a repeat visit a few weeks down the line. Some of the commercial appliance repair areas we specialize in include light commercial repair, commercial refrigerator repair and troubleshooting, commercial freezer repair and troubleshooting, commercial washer repair, commercial dryer repair, and commercial stove and oven repair.

When there is a commercial appliance repair emergency, especially with a business, there is no time to be wasted.
Crucial to your business success and indispensable to your operations, facing the problem head-on will ensure that it is handled quickly and efficiently. FIX Appliances CA is Ontario's leading commercial appliance repair company, providing a premium service with prompt and professional staff and keeping customer satisfaction our top priority. For any commercial appliance repair needs, don't hesitate to call FIX Appliances CA for same-day appliance repair services.
Contact us online or call or text us: at 647-503-6655 or Toll-free: at 888-242-0777!
Appliance Brands We Service
Cissell, Dexter, Miele, Samsung, Whirlpool, Frigidaire, GE,  Maytag, Bosch, Panasonic, Kenmore, KitchenAid, Speed Queen Laundry, Wascomat Flex-O-Maticand more brand name appliances.
Commercial Repair: Frequently Asked Questions
What is the difference between a commercial washer and a regular washer?
Commercial washing machines are designed for continuous use. Thus, they are more expensive than at home, but you shouldn't have to replace the washer with a commercial laundry machine. This equipment is made to be serviced quickly and easily. Residential, commercial washers may be in-home laundry rooms but have commercial-grade DNA. All of them are built alongside commercial washers to clean with the same strength and heavy-duty parts.
Do I need commercial appliance repair?
All commercial appliances are complicated machines, and DIY can cause more damage. If you need a commercial appliance repair, it is highly advisable to call the commercial appliance repair company and ask for the best appliance repair services.
What is the most common cause of light commercial appliance failure?
The most common commercial appliance failure you can meet is: water leaking (dishwashers, fridges, washing machines), refrigerator not cooling, broken or faulty compressor, Oven not heating up effectively, Broken control panel buttons, dishwasher not drying properly, Exhaust fan not venting properly, dryers do not dry clothes and many others. Only professional technicians can determine the problem with any commercial appliance. Contact us
to receive qualified help and repair services with your appliance.
Are you available 7 days a week and offer emergency appliance repair?
Our company provides all types of emergency appliance repair. Just contact us by Toll-free phone at 888-242-0777 or submit a request online.
What is classified as a major light commercial appliance repair?
There is a difference between major and minor appliances. The main area is portability, routine tasks, and practicality. That is why such appliances require qualified technicians to provide major commercial appliance repairs.
Can you fix a broken commercial dishwasher?
Yes, we can. Our company offers the best residential and commercial appliance repair as soon as possible and at reasonable prices. Besides, you are sure to receive a satisfaction guarantee and a warranty.
How long does a commercial cooler last?
According to most manufacturers, the lifespan of a commercial cooler is about 15 years. But if you do the proper maintenance on due time, regular cleaning and quality repair, they will last longer.
How long do commercial laundry machines last?
When we talk about commercial laundry machines, the average lifespan can be from 10 to 14 years, which is quite a noted accomplishment when considering that the machines are constantly in use. And in this case, it doesn't matter the type of cycle used, whether it is delicate or heavy duty; only the wash load makes the difference.
How do you service a commercial refrigerator?
The most common issues of the light commercial refrigerator can be temperature, power, lighting, unusual noises, and ice buildup inside the system. But our professional commercial fridge technicians are trained to resolve any of them. Moreover, we offer maintenance and replacement services as well.
How much does it cost to get a commercial dryer belt fixed?
When a dryer belt breaks, the drum might not rotate properly or does not work at all. Belts are found around the outside of the drum. In this case, a full belt replacement may be needed, or the belt may need reattaching or sealing. Replacing a dryer belt averages $200 to $300, excluding the cost of the dryer belt itself.
Commercial laundry equipment maintenance by Fix Appliances CA™.
We specialize in the maintenance and repair of appliances such as Dexter, Cissell and Wascomat.
Seasonal maintenance of commercial appliances at Comfort Inn hotels
Request Service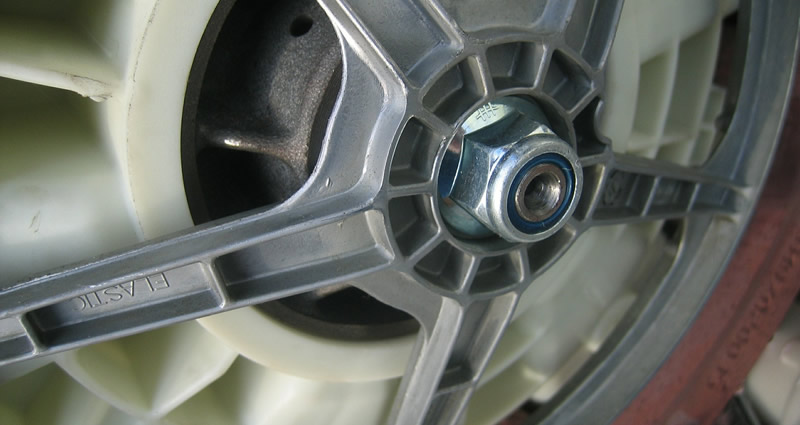 More Problems & Solutions from Our Blog