Factory Certified

Licensed technicians with over 15 years of experience

Gas Certified

Fully certified in gas appliances service, repair & installation

Complete Warranty

Each repair is covered by service and parts warranty
Trusted Frigidaire Service
We service and repair all Frigidaire appliances, including: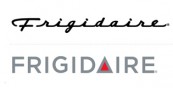 Home appliances such as dryer, washing machine, fridge, HVAC, and stoves have equally important functions at home. It does not only provide convenience but it makes work more efficient and easy.
If any of your appliances malfunction, this could just mean a delay on your chores and a hassle on your part. You can avoid this to happen. Find the right people to do the repair for you so you won't experience any inconvenience while doing your daily chores at home.
FIX Appliances CA is the leading, sought-after appliance repair company in Canada. We are your one-stop repair center as we handle and repair all kinds of brands and appliances including refrigerators, dishwashers, dryers, and washing machine to name a few.
Professional and Well-Trained Staffs
It doesn't matter what appliance brand you have at home. We at FIX Appliances CA are trained to troubleshoot problems of various appliance brands including Frigidaire.
We are the top-notch Frigidaire appliance repair service in Canada and have handled all sorts of Frigidaire appliance repair including Frigidaire fridge, dryer, and stove.
With over 15 years of providing quality service, you are guaranteed that our staffs and technicians are well-trained and professional. From answering phone calls, consultation, and repair, our repairmen are adept and knowledgeable.
We don't just repair your appliances, we also use quality parts and tools to ensure long-term use and efficiency of your home appliance.
Same-Day Response Time
Do you need help right now? We have you covered. Our technicians are available 24/7 even on weekends and holidays to repair your malfunctioning appliances. You don't have to count your fingers before a repairman to come to your home. You can request for our technicians anytime at your most convenient day with no additional charges.
We are accessible via phone call and email so you can book as soon as possible. Rest assured, our skilled repairman will be there for a Frigidaire repair.
Refrigerator Repair
Is your Frigidaire refrigerator already failing you? Good thing, FIX Appliances CA has standby technicians to serve your Frigidaire refrigerator repair requests.
We repair all kinds of refrigerators including ice boxes, wine coolers, stand-alone, built-in, and freezer models so you don't have to look further. FIX Appliances CA is your one-stop appliance repair.
If ever you notice some inconsistencies in the operation of your fridge, contact us anytime and our friendly representative will happily assist you.
Refrigerator door not closing properly
Water dispenser leaks and ice jams
Regular food spoilage
Strange noise
Not turning on
We are fully equipped with the latest knowledge, tools, and parts so we can definitely address your needs and leave your home with a working refrigerator.
Washing Machine Repair
Don't let a pile of laundry ruin your day. If your Frigidaire washing machine is not working properly and your clothes aren't washed well, it's time to call for a help.
FIX Appliances CA will immediately respond to your request. Our highly skilled technicians are available 24/7 for your needs so you can get your Frigidaire washing machine repair quickly.
We are expert in repairing minor and major washing machine problems including:
Error display
Lid does not open
Water leaks from the water valve
Machine not turning on
Creates strange noise when turned on
You don't have to wait for the next day to have your washing machine working. If you need us to work on it today, one of our technicians will definitely visit and have it repair for you. Contact FIX Appliances CA now!
Dryer Repair
A dryer offers so much convenience when it comes to your laundry needs. You just have to pop your clothes into your dryer and wait for few hours to have your clothes dry and ready to wear.
However, it could be frustrating if the dryer is not working as it is supposed to be. You have to go to an an early meeting next morning only to find out that your clothes are still wet because your dryer fails you.
If your Frigidaire dryer is acting up and giving you headache because of the following issues, it's time to call for a Frigidaire dryer repair.
Noise and vibrating dryer
Dryer not producing enough heat
Not tumble and turn
Timer does not advance
Clothes too long to drive
If you see any of these issues with your dryer, FIX Appliances CA has skilled technician to repair the damage for you. We are committed to providing quality repair service anytime at your most convenient day. Give us a call today and we'll be happy to serve your needs.
Oven and Stove Repair
Is your Frigidaire stove not turning on? Is the broiler not working? And your burner not lighting up?
FIX Appliances CA has handled all those issues and more including the following with all types and brands of oven and stove we have repaired.
Oven not turning on
Burner not light up
Oven not heating despited plugged
Oven door not closing
Stove making a strange noise
Apart from you will not able to cook your favorite meals for the family, keeping a damaged oven and stove at home poise threat to everyone.
While DIY repair is cost-effective, it's more practical and safe to have an expert look and handle your Frigidaire stove repair.
FIX Appliances CA has everything you need in one place. We are a team of highly specialized technicians that solves appliance problems for our clients. Whether you need help now or tomorrow, we will definitely be there to assist you. Call us today.
Dishwasher Repair
A Frigidaire dishwasher is designed to make dishwashing easier and hassle-free for users. However, with daily and improper use, it may fail to work to the point that it will frustrate you.
Common problems with dishwashers include:
Dishwasher won't drain
It won't fill with water.
Machine not turning on
Water leaks everywhere
These signs call for a immediate help. FIX Appliances CA offer top-notch Frigidaire dishwasher repair. We had successfully troubleshoot problems with different Frigidaire appliances including dishwasher for the past 15 years so you will definitely get a 100% working machine once we leave your home.
FIX Appliances CA is available 24/7 even on evenings, weekends, and holidays. Feel free to book our technicians without additional fees.
Air Conditioners Repair
With 15 years in troubleshooting and repairing AC units, FIX Appliances CA only deliver outstanding appliance repair services and assistance.
Our licensed technicians are qualified to maintain and repair all kinds of air conditioners. Apart from that, we are also the trusted appliance repair company when it comes to the following:
Installation
Service
Repair
If you need assistance with any of the following, contact us immediately.
Reliable Service & Repair
FIX Appliances CA is a leading provider of affordable appliance repairs. We have over a decade of industry experience. Using this experience we can offer reliable white goods repairs. No matter what the problem may be, our skilled technicians will be able to fix it.
Call or Text us for Frigidaire appliance repair service FIX Appliances CA online or by calling Toll-free number 1-888-242-0777 today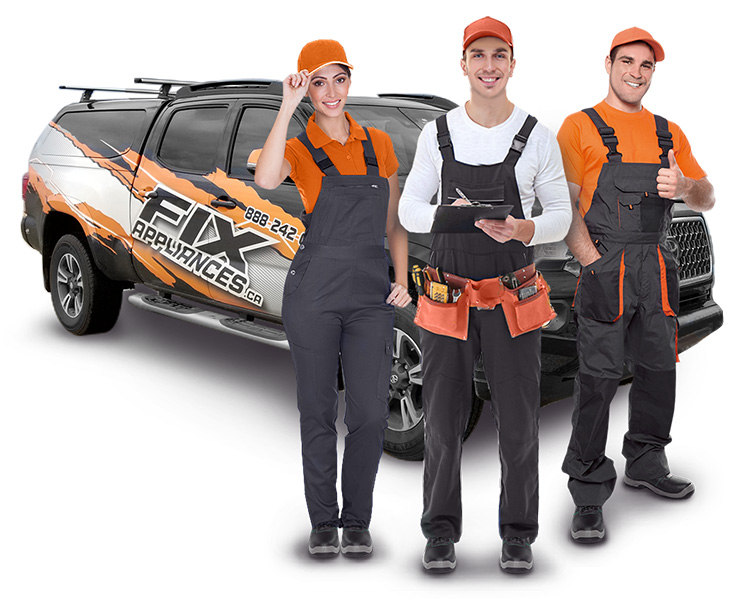 Homeowner Guide
for Appliances
Join over 1200 GTA homeowners who benefited from this useful guide to help keep appliances from breaking.