Factory Certified

Licensed technicians with over 15 years of experience

TSSA Gas Contractor

Fully certified in gas appliances service, repair & installation

Complete Warranty

Each repair is covered by service and parts warranty
Trusted Frigidaire Service
We service and repair all Frigidaire appliances, including: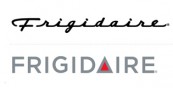 Frigidaire began operation as the Guardian Frigerator Company in 1916 as the first self-contained refrigerator. In 1919, ownership passed to General Motors and became known as Frigidaire. The product line continued to be innovative, creating the first home freezer, room air conditioner, and 30" electric range.
For almost 40 years Frigidaire supplied General motors with the air conditioning compressors used in their product lines. Frigidaire washers were often named after their agitator mechanism — Unimatic, Pulsamatic, Multimatic, and Rollermatic. In 1979, White Sewing Machine Company purchased Frigidaire and restyled it along the White-Westinghouse design. Electrolux purchased White in 1986, including Frigidaire, and remains their parent company today.
Kitchen and laundry appliances can last for years. Unfortunately, daily use can cause even the best products to fail. If you need a Frigidaire appliance repair service, contact Fix Appliances CA. We have the expertise to get your appliance working as it should.
Frigidaire Refrigerators Repair
We service and maintain all current models, like French-Door line (FG4H, FGH, FPB, FFH), Side-by-Side (FPS, FGS, FFS), Top-Freezer (FGT, FPH, FFT, FFH, FFE), Single Door, Beverage Storage (FFB, FGW, FGB, FFW), plus older units too. If your fridge isn't doing its job, we can help fix any problem, including the following:
Freezer doesn't freeze

Ice Maker leaks or doesn't form ice cubes

The unit makes strange noises

Food spoils too quickly

Coolant leaking

Doors or drawers don't seal properly

Freezer is filling up with frost

Beverage fridge won't maintain temperature

Drain hose isn't draining

Frigidaire refrigerator

doesn't work
Our technicians at Fix Appliances CA are here to help with your Frigidaire refrigerator repairs.
Frigidaire Ranges and Stoves Repair
Fix Appliances CA repairs Frigidaire stoves and ranges, so if it's not baking or simmering as it should, give us a call. We maintain and repair all model lines, including Induction (CGI), Gas (FPG, FGG, FFG), Electric (COPE, CGE, CFE) units, and older models too. Our service techs are licensed to carry out gas and electric Frigidaire appliances repairs and have current TSSA documentation. Contact our customer center if you have Frigidaire stove repair problems, including:
Oven doesn't heat

The fan is making loud noises

Self-cleaning function doesn't work

Error message on the digital display

Stove-top element not working

Knobs or buttons not functioning

Induction isn't working properly

Oven door doesn't close or seal

The broiler is faulty
Frigidaire Dishwashers Repair
Our technicians repair all model series, including Built-In Dishwashers (FPI, FGI, FFB, FFI, FGC, FFC, FBD), and discontinued models as well. We'll fix your dishwasher if it has any issues, including:
Dishwasher makes loud noises when washing

Water seeps from underneath when operating

Dishes are still dirty when cycles are finished

Controls don't function

Displays error messages

There's still water in the bottom of the tub

Stops mid-cycle

Frigidaire dishwasher

won't start
Our customer reps are available between 8 am and 9 pm to take any of your Frigidaire repair needs. Call Fix Appliances CA for your Frigidaire dishwasher repair. 
Frigidaire Microwaves Repair
If your Frigidaire microwave isn't working we'll have your Over-the-Range (CPB, UMV, FGM) and hood, Built-In (FPM, FGM, CGM, CPM), or other model working as it should.
Contact us if you experience any of these problems:
The microwave won't power up

Door won't stay closed or seal

Displays error messages

One-Touch functions aren't working

Can't access burnt out light bulb

Exhaust fan not working

Microwave doesn't heat or heats unevenly

Timer is faulty

Turntable doesn't turn

 Convection fan makes a horrible racket
Frigidaire Freezers Repair
Our repairmen stand by to service your freezer if it is on the fritz. We'll have your Upright (FFF), 2-in-1 Freezer or Refrigerator (FGV), Single-Door Freezer (FPF), Chest Freezer (FFFC), or other model series working like new in no time. We'll repair these problems and any others too:
Freezer isn't keeping food frozen

Door or lid seals aren't sealing

Coolant leaking

Frost-free isn't frost-free

Freezer doesn't work
Our service reps are available 8 am to 9 pm, seven days a week. 
Frigidaire Cooktops Repair
Whether Induction (FPI, FGI, FFI) or Gas (FPG, FGG) series, or an older model of your Frigidaire cooktop is faulty, Fix Appliances CA is your company to call for all your appliance repair needs. Our pros are licensed and certified to work on gas and electric appliances. If:
One or more elements aren't working

Controls don't function

Cooktop makes weird noises

Digital display shows error messages

Induction element indicators don't light up

Cooktop doesn't work
Our specialists are available 7 days a week to maintain or repair any of your appliances.
Frigidaire Wall Ovens Repair
We'll fix and maintain Single or Double wall oven (FPE, FGE, FFE), Wall Oven/Microwave Combination (FGM), or other model series too. We're your service provider for all your appliance concerns, including:
Oven won't turn on or off

Food doesn't bake evenly

Self-cleaning function won't work

Errors displayed

Knobs or buttons aren't working

The Touchpad is faulty

Oven temperature isn't what it displays

Broiler faulty

The oven is on, but there's no heat
Frigidaire Range Hoods and Ventilation Repair
If your 30/36/42 Under Cabinet Range Hood (FHW), Island Canopy Hood (FHP), Wall-Mount Canopy (FHW), Overhead Range Hood (FHW), aren't working, contact our Fix Appliances CA service reps for a quick, dependable repair.
Exhaust fan rattles or squeals when operating

Hood doesn't work

Makes a horrible racket when starting or stopping

Controls aren't functioning

Lighting not working
Frigidaire Washers Repair
Call on our Fix Appliances CA personnel for your Frigidaire washing machine repair. Our team is ready to get your Top Loading (FFT) or older model working as it should.
Washer doesn't work

Timer or controls not functioning properly

The lid or door won't seal, latch or open

Clothes are smelly after wash and rinse

Water fills and drains, but nothing happens

Washer clunks, grinds or bangs when operating

Water leaks from underneath

Frigidaire washing machine

doesn't fill
For Frigidaire maintenance and repair services, contact our customer reps between 8am and 9pm, Monday to Sunday!
Frigidaire Dryers Repair
If you need a Frigidaire dryer repair, our Fix Appliances CA repairmen are licensed gas fitters with current TSSA certificates that repair Free Standing Gas (FFR), Free Standing Electrical (CFR) dryers. If you experience any of the following issues, give us a call:
Dryer won't turn on

The dryer continues to tumble when the door is open

When operating, it vibrates and bangs

There's a burning smell when the dryer is on

There is no heat when operating

Frigidaire dryer

turns on, but the drum doesn't rotate
Laundry Centers
Is your Frigidaire Electric Washer/Dryer Laundry Center (CFL) not working? Got tired of googling "Frigidaire service near me"? Our team is here to help! Our technicians will fix it up, so you can enjoy the convenience of in-home laundry.
Washer won't fill or drain

Water leaking

The unit shakes and vibrates when in use

Doesn't clean the clothes

Dryer doesn't dry clothes

The unit gives off a burning smell when in use

Washer won't work when dryer in use, or vice versa

Controls don't function
Our service reps are available from 07:30 am to 9:00 pm 7 days a week to schedule an appointment with our repair team. 
Reliable Service & Repair
FIX Appliances CA is a leading provider of affordable appliance repairs. We have over a decade of industry experience. Using this experience we can offer reliable white goods repairs. No matter what the problem may be, our skilled technicians will be able to fix it.
Call or Text us for Frigidaire appliance repair service FIX Appliances CA online or by calling Toll-free number 1-888-242-0777 today