Factory Certified

Licensed technicians with over 15 years of experience

Gas Certified

Fully certified in gas appliances service, repair & installation

Complete Warranty

Each repair is covered by service and parts warranty
Trusted Fulgor Milano Service
We service and repair all Fulgor Milano appliances, including: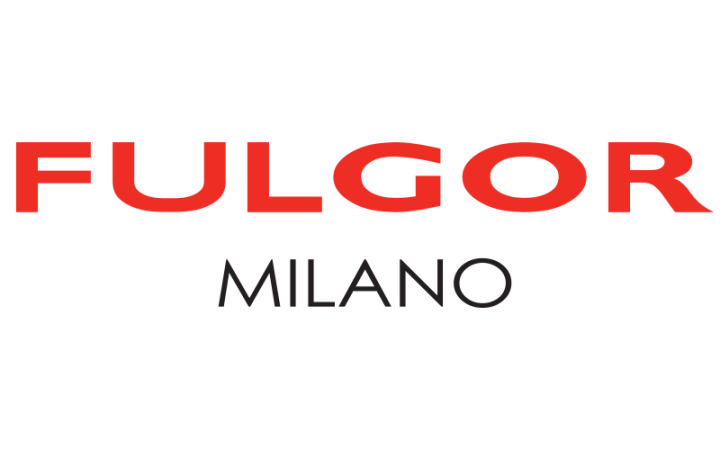 Do you need a Fulgor Milano appliance repair service for a frosty fridge or dud dishwasher? Or do you want a highly skilled team of appliance specialists to maintain and service your Fulgor Milano appliances?
Fix Appliances CA has the best troubleshooting repairmen in Canada standing by to assist in any Fulgor Milano appliance repair! We'll fix your laundry and kitchen appliances, or provide regular service and maintenance using Fulgor Milano approved parts. Our expert service technicians are standing by to help 24/7, even holidays! We aim to keep your appliances working like new.
Fulgor Milano appliances last a long time. However, daily use creates wear and tear on parts which can cause them to fail. Call Fix Appliances CA when that happens! Our friendly professionals are trained to repair and maintain Fulgor Milano products.
If you have any problems with a Fulgor Milano appliance, contact Fix Appliances CA by phone, text, or email for the best repair service available! We'll provide long-term solutions, so your investment doesn't go down the drain!
Refrigerator repair
Does your Fulgor Milano refrigerator have troubles turning water into ice? Not cooling your milk or keeping your lettuce crisp? Call the Fix Appliances CA service team for your Fulgor Milano fridge repair! We service all models, including built-ins, stand-alone, freezers, and wine coolers.
Our highly trained technicians will troubleshoot your Fulgor Milano refrigerator repair issue, fix it, and answer any questions about the repair.
Call Fix Appliance if your Fulgor Milano fridge is experiencing any of the following problems:
Refrigerator is making weird noises.
The fridge is set correctly but food spoils too quickly.
Refrigerator doesn't defrost.
The freezer isn't freezing.
Ice maker leaks, jams or clogs.
Coolant leaking on the floor.
Drain hose freezes or doesn't drain.
Doors don't seal.
The refrigerator isn't working.
Don't wait for little issues to become bigger problems! Contact Fix Appliances CA today! Our service representatives schedule around your busy day so our troubleshooting repairmen can service or fix your Fulgor Milano refrigerator at your convenience.
Dryer repair
Does your Fulgor Milano dryer leave your clothes damp and stinky?
The service experts at Fix Appliances CA are highly skilled and will fix your defective dryer! Our technicians are trained for Fulgor Milano dryer repair and have up-to-date Safety Authority and Technical Standards Certificates, and will fix your dryer 24/7.
Give Fix Appliances CA a call if your dryer has any of these issues:
Dryer smells like something is burning.
Makes strange noises or vibrates.
Dryer won't work.
No heat but dryer seems tumbles.
Dryer turns on but isn't tumbling.
Dryer shuts as soon as it starts.
Contact our service representatives and our troubleshooting repairman will quickly respond, and have your dryer tumbling like new.
Oven & Stove repair
Does your Fulgor Milano stove simmer and die? The oven broils but won't bake? Eating out or ordering in can get expensive, a repair is cheaper and fewer calories!
If you need a Fulgor Milano oven repair contact the service representative at Fix Appliances CA today! Our skilled professionals will have you cooking and baking again in no time! If your Fulgor Milano oven or stove experiences any of these problems, give the our team a call:
Oven won't heat.
Errors blinking on the digital display.
Oven door doesn't close properly.
Can't change oven light.
Oven broiler doesn't work.
Food bakes unevenly.
Self-clean won't work.
Stove or oven makes strange noises.
The stove element doesn't work.
Stove element doesn't turn off.
The stove or oven elements spark.
Contact our friendly service representatives 24/7, including holidays. If your oven or stove needs a fix, let our Fulgor Milano stove repair experts handle it!
Dishwasher repair
Do you have a dud dishwasher? Need a Fulgor Milano dishwasher repair done so you can get your hands out of the sink? The service experts at Fix Appliances CA are standing by anytime you need a repair.
If your Fulgor Milano dishwasher doesn't clean, gets your floor wetter than the dishes, or any of these other problems, call our service reps today!
Dishwasher leaks.
Doesn't start.
Dishes are not clean or dry.
Makes strange noises.
Stops before done.
Error messages on display.
Dishes don't seem to get any water on them.
Doesn't drain fully.
Contact Fix Appliances CA if your dishwasher needs a fix. Our friendly professional repairmen are here 24/7 for a quick, quality repair.
Reliable Service & Repair
FIX Appliances offers reliable, same day Fulgor Milano Appliance Repair Service in Toronto, GTA, Barrie, Bradford, Newmarket and Surrounding Areas.Toll Free (888)-242-0777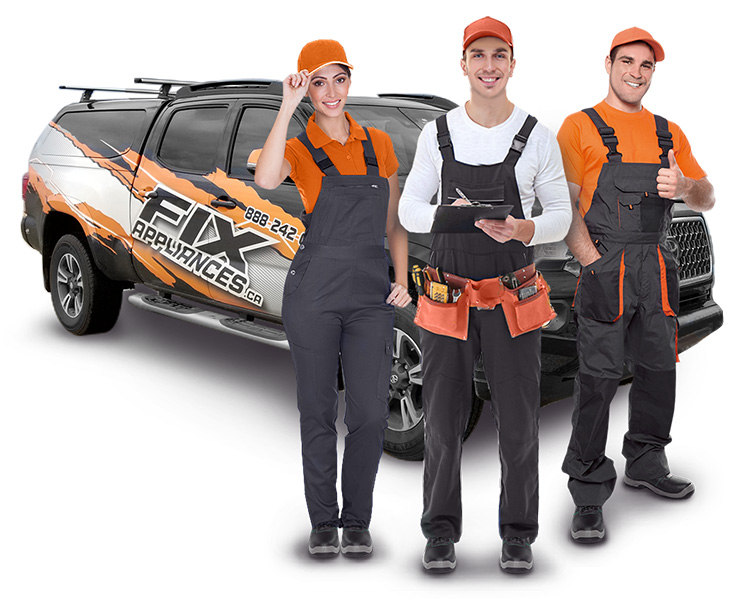 Homeowner Guide
for Appliances
Join over 1200 GTA homeowners who benefited from this useful guide to help keep appliances from breaking.