Factory Certified

Licensed technicians with over 15 years of experience

TSSA Gas Contractor

Fully certified in gas appliances service, repair & installation

Complete Warranty

Each repair is covered by service and parts warranty
Trusted Fulgor Milano Service
We service and repair all Fulgor Milano appliances, including: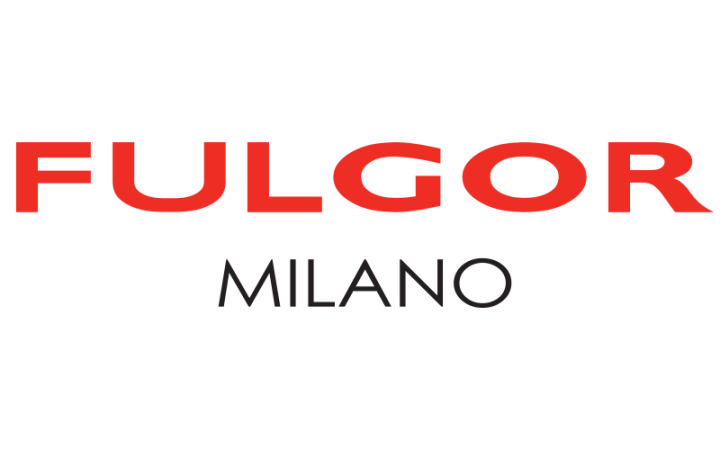 Get Certified Repair Service for All Your Fulgor Milano Appliances
Fulgor Milano is the creation of two Italian kitchen appliance companies. Fulgor was founded in 1949 and began manufacturing coal stoves and ranges. They progressed to electric wall ovens and built-in gas cooktops. It was innovative in the production of self-cleaning ovens and glass with gas cooktops. In 1994 Fulgor extended further into the European market and entered the North American market. It also manufactured finished products to other European and American brands.
Meneghetti was begun in 1960 as a family company and is still family operated. The company created the first built-in glass cooktops, were pioneers in pyrolytic ovens, and invented the first dual flame burner. In 2009 Fulgor merged with Meneghetti and became Fulgor-Milano with a full line of stylish built-in premium European kitchen appliances. The company has continued to grow with innovative additions, including compact modular solutions for professional and everyday kitchens. 
Fulgor Milano appliances last a long time. However, daily use creates wear and tear on parts, which can cause them to fail. If you have any problems with a Fulgor Milano appliance, contact Fix Appliances CA, an Authorized Fulgor Milano Service Provider. We have the best repairmen in Canada standing by to assist in any Fulgor Milano appliance repair.
Wall Oven Repair
Our professionals will repair your single (F1SM, F1SP, etc.) or double (F6DP, F7DP, etc.) wall oven and have you cooking and baking again in no time. If your Fulgor Milano oven experiences any of these problems, give our team a call:
Oven won't heat

Errors

are blinking on the digital display

Oven door doesn't close properly

Can't change oven light

Oven broiler doesn't work

Food bakes unevenly

Self-clean won't work

Oven makes strange noises

Oven won't turn off
For prompt Fulgor Milano oven repair contact our service representatives between 8 am and 9 pm to set up an appointment. If your oven or stove needs a fix, let our authorized Fulgor Milano stove repair experts handle it. We service discontinued models as well.
Range Repair
Whether it's a dual fuel F6PDF, induction F6PIR, F6PGR gas range, or any other Fulgor Milano model our technicians will have it working as quickly as possible. If you experience any of these problems with your range, contact us asap:
Range doesn't heat

Digital display blinks errors

Range door won't close properly

Backlighting isn't working

Broiler's not functioning

Food doesn't cook evenly

Won't self-clean

The range makes weird noises

Induction not working
Cooktop Repair
No matter if it's Induction (F7IT), Radiant (F3RK or F6RT), or Gas (F4GK or F6GK) line — our specialists will have your cooktop working like new. Should you experience any issues with your Fulgor Milano cooktop, call on Fix Appliances CA for authorized repair.
Cooktop doesn't work

Displays digital errors

Controls don't work properly

Elements don't light up or ignite

Cooktop makes strange sounds

Fast boil isn't fast

Control lock won't unlock

Elements won't turn off
At Fix Appliances CA we provide long-term solutions for both new and discontinued cooktops. You can reach us by phone, text, or email between 8 am and 9 pm, 7 days a week.
Dishwasher Repair
If you need a Fulgor Milano dishwasher repair done so you can get your hands out of the sink, the authorized service professionals are standing by anytime you need a repair. We service F6DW, as well as F6PDW model line of Fulgor Milano dishwashers.
If your fully integrated appliance doesn't clean, gets your floor wetter than the dishes, or any of these other problems, don't hesitate to call our service reps:
Dishwasher leaks

Doesn't start

Dishes are not clean or dry

Makes strange noises

Stops before done

Error messages on display

Dishes don't seem to get any water on them

Doesn't drain fully
Refrigerator & Wine Cellar Repair
When your built-in Fulgor Milano refrigerator have troubles turning water into ice or keeping your lettuce crisp, or wine cellar warms up your wine, call us. We service French Door models (FM36CDFD), Sofia Professional (F7PBM/F7IBM), and Wine Cellar (F7IBW/F7PBW) lines.
Give our troubleshooting repairmen an asap call once your built-in Fulgor Milano fridge or wine cellar starts to experience any of the following problems:
Refrigerator is making weird noises

The fridge is set correctly, but food spoils too quickly

Refrigerator doesn't defrost

The freezer isn't freezing

Wine cellar doesn't maintain temperature or humidity

Ice maker leaks, jams or clogs

Coolant leaking on the floor

Drain hose freezes or doesn't drain

Doors don't seal

The refrigerator or cellar isn't working
Our technicians will troubleshoot your Fulgor Milano refrigerator repair issue, fix it, and answer any questions about Fulgor Milano fridge repair, if any are there.
Hood Repair
Whether it's an under cabinet (F4UC), professional (F6PH) or insert (F4BP or F6BP) models, our team will get it working as it should. Reach us if you experience any issues, including:
The exhaust isn't working

Circulation fan is noisy or squeals

Replace light, but still not working

Rattles when powering up or down

The fan doesn't respond to knob controls
We're the authorized service agents for Fulgor Milano appliances. For convenient service, contact our reps between 8 am and 9 pm, seven days a week.
Range Top Repair
Range tops that go from simmer to boil in moments are great. However, when something doesn't turn on or off, or an element temperature isn't controllable, then you need the authorized experts at Fix Appliances CA. If it's a gas (F6GRT) or induction (F6IRT) line, and if you encounter any of these problems, give our reps a call: 
An induction zone isn't working

Booster function doesn't work

Pot detector doesn't function

Power and heat indicators won't light up

Warming or melting function failure

Ignitor won't ignite

Child lock has become an adult lock
Warming Drawer Repair
Is your warming drawer cooling your dishes or unable to maintain a constant warmth? Contact Fix Appliances CA for your Fulgor Milano authorized repair. We'll get your Sofia Warming Drawer (F6PWD) or Distinto Warming Drawer (F7DWD) operating as it should. If your warming drawer has any issues, including the following problems, let us deal with it:
Unable to maintain temperature

Heats unevenly

Knobs are not working

Telescoping rails won't extend or close properly

Convection heat not working

Unable to get the lighting to work
Contact Fix Appliances CA when your drawer needs a fix. Our friendly professional repairmen are here from 8 am to 8 pm for a quick, quality repair.
What Our Customers Say About Fulgor Milano Appliances Repair
Homestars Best of 2017, 2018, 2019, 2020 and 2021 – Winner 6 Times. Thank you to HomeStars and to all our customers for their support!
Technician Dima was very polite and respectful. He was very knowledgable and explained everything detail.

I had a great experience using Fix. The office quickly organized the inspection. The crewman on site, Dima, was professional in both his manner and his quality of work, and a very pleasant gentleman to deal with. He thoroughly explained all aspects of the repairs and the the costs beforehand and got us quickly cooking and cleaning again.

I was lucky enough to get a same day appointment to fix my fridge. Serge came out, was on time, very professional, took time to show and explain to me what was wrong with the fridge. He gave me a price, I said ok, and he showed me the part he replaced in the fridge after he was done. He cleaned up the bottom of the freezer which he had to defrost with a special tool and put all the racks back in the freezer. I couldn't have asked for better service. Would highly recommend them!

Aurora, Aurora, ON
Sub Zero Refrigerator Repair
Repair of water dispenser on fridge. Original part had worn out. Diagnosis was fast and accurate and the repair was carried out quickly.

Devin Moggy,
Fridge repair
Reliable Service & Repair
FIX Appliances CA is a leading provider of affordable appliance repairs and installations. We have over 17 years of industry experience. Using this experience we can offer reliable white goods repairs. No matter what the problem may be, our skilled technicians will be able to fix it.
Call or Text us for Fulgor Milano appliance repair service FIX Appliances CA online or by calling Toll-free number 1-888-242-0777 today