Factory Certified

Licensed technicians with over 15 years of experience

TSSA Gas Contractor

Fully certified in gas appliances service, repair & installation

Complete Warranty

Each repair is covered by service and parts warranty

Authorized Repair

Authorized service centre for most appliance manufacturers
Trusted Zephyr Service
We service and repair all Zephyr appliances, including: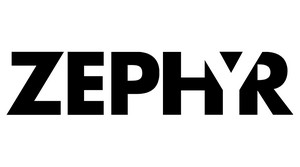 Zephyr is a California-based American company that began manufacturing high-end residential cooking appliances in 1997. Innovative design, unique features, performance engineering, and quality are hallmarks of Zephyr appliances. From quiet, efficient high CFM range hoods to dual zone wine and beverage coolers, Zephyr blends industrial precision with residential functionality.
Being relatively new to the industry, Zephyr appliances are making their way into discerning kitchens in Toronto and southern Ontario. To ensure you have the best service and maintenance, FIX Appliances CA technicians are trained to fix any Zephyr appliance problems. Whether the appliance is too noisy, isn't working just right, won't connect to Bluetooth or the hinges, lights, or controls don't function as they should, give us a call! FIX Appliances CA is your go-to Zephyr appliance repair service in the GTA.
Zephyr Appliance Repair Experts
We service more than 70 brands of commercial and residential kitchen and laundry appliances, including Zephyr products. Our company is locally owned and operated, and provides high-quality dependable appliance service 7 days a week. If you need Zephyr repair experts, give us a call!
Professional Expertise
Our Zephyr repair technicians are fully equipped with tools and parts to repair range hoods, ranges, ovens, refrigerators, coolers, dishwashers, washers, and dryers. All our pros are licensed and authorized to remove RED Tags following repairs and can turn your gas back on. Our service experts are qualified, licensed, and insured so you know the work is done right.
100% Satisfaction Guaranteed
FIX Appliances CA is a 6-times HomeStar winner for superior home and commercial appliance repair who also provides a 90-day satisfaction guarantee. Customer satisfaction generates loyalty and business. With almost 20 years in the business, we have thousands of positive reviews from verified clients. Check them out on HomeStar, Yelp, and Google, or ask your neighbours and friends, there's a good chance we've helped one of them!
High-Quality Parts and Service
FIX Appliances is well known for our knowledgeable expert service and superior long-lasting repairs. We use factory supplied or approved parts and our technicians are well trained and skilled, plus they are fully equipped with necessary tools and parts, so the repair seldom requires a return visit. We warranty all parts and labour, and the house calls are free when we do the repair!
Zephyr Range Hood Repair
Zephyr indoor and outdoor range hoods are high-performance, quality ventilation systems for high-use kitchens. The innovative designs, engineering, and workmanship make for an aesthetically pleasing and dependable fume, vapour, and smoke extractor.
The Pro, Designer and Core collections have much to offer, but even the best succumbs to wear and tear. If you require Zephyr range hood repair and service for switches, lighting, fans, motors, or filters, call on FIX Appliances CA. We're your #1 Zephyr repair provider for ducted and recirculating range hoods.
Under-Cabinet. Mounted above cooking surfaces and under cabinetry, they recirculate or vent directly outside to manage smells, vapour, and smoke. Breeze I and II, Cyclone, Genova, Gust, Hurricane, Pisa, Pyramid, Tamburo, Tidal I, Tempest I, and Typhoon are some of the Zephyr models we service.
Wall. Range hoods that fasten to the wall above a range, cooktop, steamer, or cooker recirculate or vent cooking odors and vapours out. They are often connected to a decorative or functional chimney. Models include Anzio, Cypress, Duo, Incline, Layers, Lucé, Milano, Modena, Okeanito, Ombra, Ravenna, Roma, Savona, Siena, Tempest II, Tidal II, Titan, Venezia, Verona, and Wave.
Island. Extractor hoods over cooking surfaces in islands and peninsulas commonly have a functional or decorative chimney or may be mounted directly into the ceiling or a bulkhead. Zephyr offers the following models: Anzio, Duo, Layer, Lucé, Lux, Milano, Modena, Napoli, Ravenna, Roma, Siena Pro, Surface, Titan, Trapeze, and Verona.
Insert. Insert range hoods may be installed in cabinetry, bulkheads, or custom enclosures to extract fumes, smoke, and steam. Zephyr models include Monsoon, Spruce, Tornado, Twister, Vortex, and Willow.
Downdraft. Downdraft extractors are also known as pop-up, pull-out, or built-in range hoods. They are invisible when not in use or look like part of the cooking appliance. They have powerful fans that pull any fumes, steam, or smoke through recirculation filters or outside through ductwork. Lift and Sorrento are common Zephyr models.
Other Zephyr Appliance Repair
To indulge your entertainment or sommelier aspirations, Zephyr manufactures high-quality indoor and outdoor wine and beverage coolers. Whether it's an under cabinet, full-sized, single or dual-zone cooler, the PreciseTemp™ accurately controls the temperatures while the Active Cooling Technology maintains even cooling.
The coolers are ENERGY STAR® certified, have slide-out shelves and full-extension wire racks, plus a vibration dampening system. The touch controls make it easy to adjust the zone temperatures, and LED lighting makes evening selection a breeze.
For all your Zephyr appliance repair service and maintenance concerns, call FIX Appliances CA. Our customer reps can arrange for same day service or schedule a service call that suits your busy schedule.
Reliable Service & Repair
FIX Appliances CA is a leading provider of affordable appliance repairs. We have over 15 years of industry experience. Using this experience we can offer reliable white goods repairs. No matter what the problem may be, our skilled technicians will be able to fix it.
Call or Text us for authorized Zephyr appliance repair service FIX Appliances CA online or by calling Toll-free number 1-888-242-0777 today