Factory Certified

Licensed technicians with over 15 years of experience

TSSA Gas Contractor

Fully certified in gas appliances service, repair & installation

Complete Warranty

Each repair is covered by service and parts warranty

Authorized Repair

Authorized service centre for most appliance manufacturers
Professional Appliance Services We Provide
Select which appliance needs service and repair:
Meet Fix Appliances CA™
Fix Appliances CA is an authorized repair service for most home appliance manufacturers, serving the GTA and southern Ontario.
Household appliances are one of the outstanding achievements of the last century, but they are changing every day and becoming even "cleverer" than we can imagine. You don't pay much attention when they work properly. However, you throw up your hands nervously and try to find an appliance repair company. You need express appliance repair to save you time and energy. Give us a call to receive immediate help from our best technicians.

FIX Appliances CA has appliance repair experts on standby who can offer a licensed all brand appliance repair same day service of any gas and electrical appliances, including refrigerators, dishwashers, washing machines, dryers, stoves and ovens, cooktops and ranges, range hoods and microwaves, and more either residential or commercial ones. When you contact FIX Appliances CA for your home appliance repairs near me, the service call is FREE with any repair!
Request Service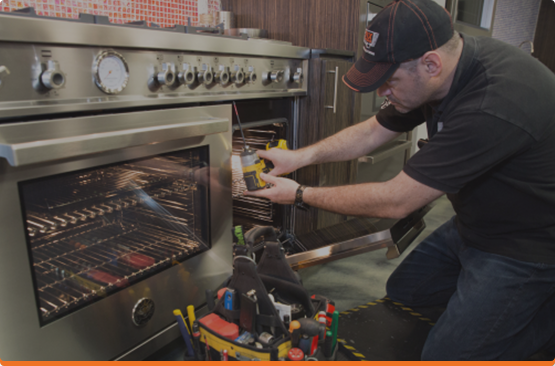 What Our Customers Say About Us
Initially started with the e-mail. Few minutes later company called me to fix the appointment. Couple of hours later we'll mannered young man called Ilia showed up and fixed my washing machine in less than 45 minutes . I had spinning problem. Everything happened within few hours. Wow... Excellent service. Knowledgeable technician. What else we customers need more than this. I am very satisfied. Will recommend to my friends and family without doubt.
HomeStars in Toronto, Vaughan
Highly recommend them. Same day repair service. Fixed the problem, and for a very reasonable price. How often can you say that these days.
Aleksandr Romanenko, Keswick
Kenmore Dryer Repair
I found Fix Applisnces on line and read the reviews, which were all good! Sent a message online and received a reply right away! Set up appointment and technician arrived on time as scheduled! Repairs assessed, quotes provided and parts ordered! I had printed off a coupon for on line appointments and the a coupon was applied to each job! Parts arrived earlier than expected, so repairs completed 2 weeks earlier! Sasha provided excellent service! He takes great pride in his work and is very conscientious and exact! He was also very respectful of my home! I gave already recommended Fix Appliances to homeowners in my complex and friends!
bhurst, Toronto
Glass top on stove replaced, Dryer rollers replaced!
They showed up promptly, diagnosed the problem accurately, fixed it on time (subject to parts availability) and on budget. No drama, just good service. Very pleased.
Andy, Wasaga Beach, ON
GE Dryer Repair
Very happy with the service! Was punctual and very profession. Very knowledgable in his field. My fridge wasn't working properly he came in and not only did he fix the problem but also explained why and what happened and gave us pointers about maintaining it to insure we get the most use of out it. High recommend!!!
MEET OUR LEADERSHIP TEAM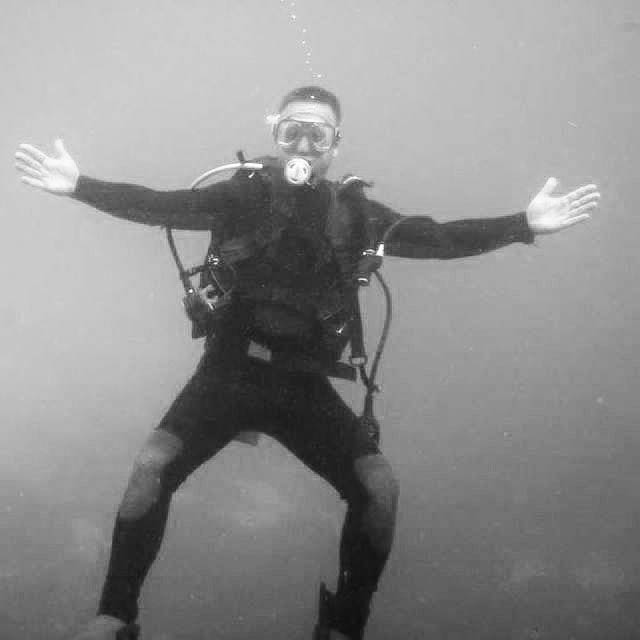 Oleg Chudnovski
Chief Marketing Officer
Joined our team in 2014. A mastermind behind digital marketing. Responsible for developing, implementing and managing marketing campaigns that promote the company, its products and services. He plays a significant role in enhancing brand awareness within the digital space as well as driving website traffic and acquiring leads & customers. Oleg is also known as "The Mermaid Man." Hobbies: Scuba diving, Fishing & a groupie of seamanship.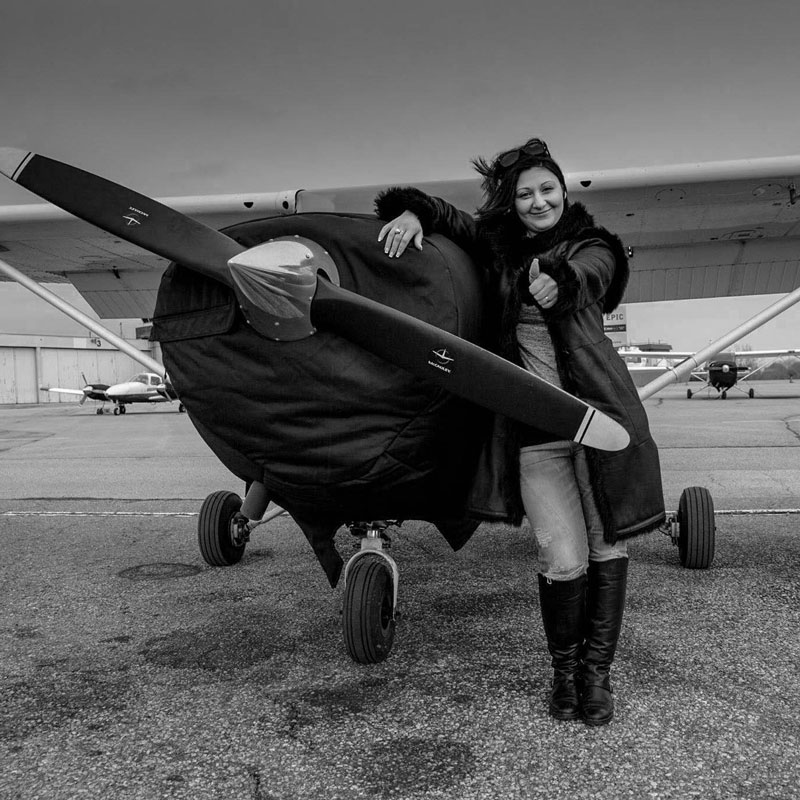 Gaya Chudnovski
Executive Director
She joined in 2015. A STRATEGIST! Professional business developer, Head of growth, budgets and expenses. She's all about building long-term relationships with both clients & other businesses. Gaya is known in the company as "The Magician" as she solves everything under the radar. Hobbies: Being a mother of two, aircraft piloting & most importantly, solving issues before they become a problem.
Serge Bart
Technical Service Manager
We joined him in 2015. A unicorn among technical directors. A guiding light in the appliances industry for our technicians. Mentor & Guru for the tech team fosters high-quality communication and professionalism with our customers. Training and recruiting new heroes to our family. Serge loves when everyone calls him "El Capitan" due to his high training & mentor skills. Hobbies: Photography and food consumption.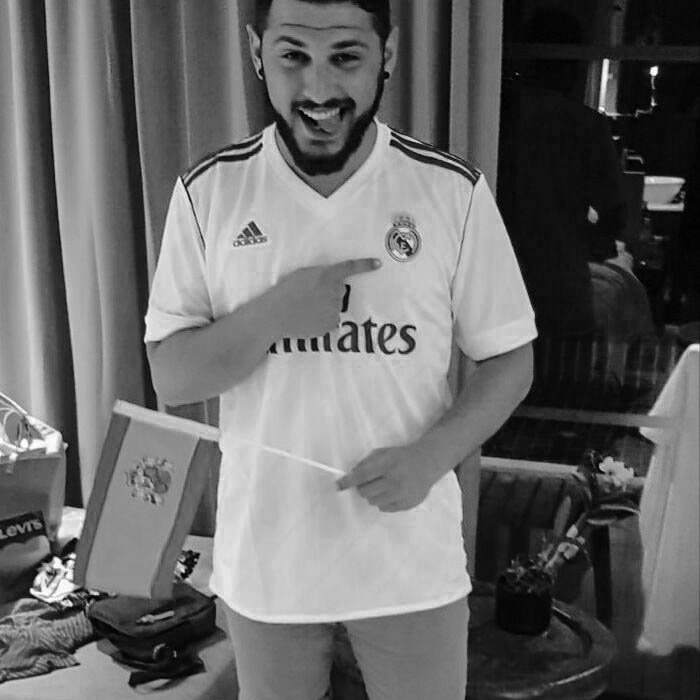 Igal Geiler
Senior SEO Manager
Igal came into the spotlight in 2016. He is addicted to content writing and digital marketing! Online advertising, website and marketing strategy, social media, deliverables and hmm.. content creating. A rare marketing Pokemon that seeks adventures & always on the look for Marketing challenges. His nickname is "The Creator," thanks to his fantastic writing skills and ability to create digital assets. Hobbies: Spanish soccer and history.
We Offer a Wide Range of Services
Modern appliances have undoubtedly simplified household chores, but it is crucial to maintain them properly to ensure efficient operation when required. With our extensive experience in fixing a wide range of home and commercial appliances, we take pride in our skilled staff and the expertise we have gained in this industry. Our track record speaks for itself, as we have consistently delivered excellent results in appliance repair and installation. Actions truly speak louder than words.
Same Day Appliance Repair
We are committed to providing prompt appliance repair services, available seven days a week from 7:30 am to 9:00 pm, including weekends and holidays. With nearly two decades of experience in the industry, we have accumulated a wealth of knowledge in repairing appliances of all brands. What sets us apart is that all our appliance technicians are factory-certified, ensuring authorized and reliable repair services. FIX Appliances CA is a TSSA Certified gas contractor, and our skilled gas fitters can perform same-day gas-based repairs.
If you have any concerns about your appliance's performance or if it has unexpectedly stopped working, don't hesitate to contact us for emergency appliance repairs. Whether you prefer to call, text, or submit a request online, we will promptly confirm the appointment time and dispatch a technician the same day. Our experienced appliance repair professionals will diagnose the issue, provide affordable solutions, and offer a warranty of up to one year on both the service and parts for each home appliance repair.
 

| | |
| --- | --- |
| ✓ Availability | Same Day, 7 days a week |
| ✓ Services Area | All over Toronto, Barrie, Hamilton, Oshawa and the GTA |
| ✓ Experience | 18+ Years |
| APPLIANCE TYPE | Average Repair Cost* |
| Microwave | $90-$130 |
| Range Hood | $100-$150 |
| Dishwasher | $110-$180 |
| Dryer | $120-$190 |
| Washing Machine | $130-$200 |
| Cooktop, Stove & Oven | $150-$220 |
| Refrigerator | $160-$250 |
| Gas Appliance | $170-$280 |
*– Please note that the prices mentioned above are approximate and are subject to variation based on the complexity of the services required and the specific brand and model of the appliance.
Why people choose Fix Appliances CA™
We Fix Any Issues
Knowledge and experience are two of the most important things we rely on. No matter your problem, we have encountered almost every possible issue in the past twenty years. Our experts gain daily experience with every repair and undertake factory training to stay updated on changing technologies used in home appliances. This helps them to define even any small issue to fix your appliances: refrigerator, deep freezer, dishwasher, dryer, washing machine or any other gas or electric home appliance.
Completing maintenance, repairs and installation all these years, this experience and skills are impossible to overestimate. We want to pay special attention to gas appliance repair and installation as the most dangerous repair service. Our gas fitters are all TSSA certified to provide professional gas repair most safely. Besides, if Enbridge or Union Gas suppliers shut off your GAS appliances due to a RED TAG, we are fully licensed and authorized to turn them back on the spot.
We maintain the highest commitment to providing high-quality home appliance repair in Toronto, Ottawa and other areas of Southern Ontario that is affordable and fair. Our appliance repair service has been a source they can trust when they are in a difficult situation for thousands of satisfied customers. Their positive reviews talk to themselves.
How To Prevent Issues?
When we buy any household appliances, we always think of their endless life span. Unfortunately, they are not. It is not unique for appliances to experience some minor issues over time. However, our home appliance repair service can do many things to improve the effectiveness of these appliances and fix all possible issues. Therefore, maintenance is no less important and, in most cases, more efficient and less expensive.
Our technicians always experience the problem that most customers do not think much about cleaning or scheduling appliance maintenance. The truth is that an appliance must be regularly and routinely serviced no matter how old it is. Otherwise, it can cause major issues; the only way out is to buy a new machine. Don't forget that when purchasing a new appliance, you will not be able to neglect the usual rules of care.
Let us look at the example from the experience of our repairmen. If your washer cannot complete its cycle or you take dirty dishes from the dishwasher, it does not mean your appliance is of bad quality. The main reason for the minor issues is the lack of proper routine maintenance. Our licensed technicians at FIX Appliances CA know how to avoid them and advise you on correct maintenance.

Excellent Services
We have become known for servicing all appliances, and our company has many-year experience in providing refrigerator repair services and deep freezer repair services, washing machine and dryer repair services, oven and stove repair, gas range and cooktop repair, dishwasher, microwave repair, and of course, kitchen ventilation appliances. If any of these kitchen or laundry appliances is out of proper order, submit a request through the online form, and we will get back to you ASAP.
Our ultimate goal is to be a 5-star service, so you are certain to schedule a visit with our professional expert within the same day. Our friendly representative will help you choose the most convenient time, and our pros will determine the problem and fix your appliance during the first visit. Like no one else, we understand how important it is to get your machine working as quickly as we can and put your peace of mind.
When a kitchen or laundry appliance gives out on you, it can be a big headache trying to rearrange your day around it. However, it is not necessary to wait to get it repaired. If you have got the time, we have got the technician. Today, FIX Appliances CA is still among the highest-rated companies in Toronto and Ottawa and other areas of the GTA appliance repair. We are still the best company providing repair services near me.

Quality Work and Reputation
The other significant point in offering our services is the quality of the work. Being customer-satisfaction-oriented, we understand the crucial importance of the job being done at a high level. That is why our technicians are factory-trained and constantly improve their knowledge and skills. They use the latest technologies in providing all-brand appliance repair.
Ninety days satisfaction guarantee covers each repair and installation service, either electric or gas appliance. Besides, we use only the original replacement parts purchased from authorized companies and give a warranty on them. We do not forget the installation services when discussing repair and parts replacement. Our experts install all types of residential and commercial appliances of all brands offering a warranty.
Our company cares about the high-standing reputation we have built providing home appliance repair, maintenance, and installation. It is this same reputation we put on the line with each service call we take. After making that initial point of contact quick and affordable, let one of our highly skilled technicians take care of the rest. Keeping this point of improving FIX Appliances CA Company's reputation in mind, we offer our customers safer and more value that helps to ensure the high quality of our services. We always monitor customers' opinions over social media to keep an eye on their wishes and satisfaction.

Best Support
We are proud of always maintaining a high inventory level. As an authorized repair service for many home appliance manufacturers, Fix Appliances CA™ is able to obtain parts from our partners at affordable rates and receive them within 1-2 business days. We must ensure the technician has whatever part you need in the truck for repair. We send each of our technicians out with an expanded selection of parts to draw from. Do not be discouraged if there is a need and the repair becomes more difficult after the diagnosis than expected. We will order the necessary parts for you. We do our best to ensure next-day delivery and resolve your problem with the home appliance.
That says a lot about our passion for our work and our willingness to go the extra mile to ensure that the customer is always left with a smile. We are sure that when our customers and potential customers feel optimistic about us, they are more likely to do repeat business with our company. We want to stress that no matter in what part of the GTA and Southern Ontario you live, either Toronto, Ottawa or others, Fix Appliances CA always provides appliance repair near me.
We can't admit the work of our professional and friendly team of representatives who are not only knowledgeable and always ready to help, but they try to maintain a relationship with the customers by taking into consideration the situation and providing consistency in the customer interactions which can aid in customers' satisfaction.
5-Star Service Record
FIX Appliances CA has earned the highest customer satisfaction and loyalty by delivering superior in-home service. Providing repair services for many years and having outstanding experience, we continue to boast an impressive 5-star service record with benefits such as a free service call with repair, a full warranty with repair, and the advantages of having a fully certified and licensed technician work on all types of gas and electric household appliances.
We cannot remain silent about the main assessment of the quality and level of work of our technicians and the company as a whole. We receive thousands of positive reviews from satisfied customers on Google and social media platforms such as Yelp, Facebook, Instagram, and LinkedIn. We are proud of being a 7-times Best of Homestars Winner 2017-2023. Moreover, we've got Best of the Best Award Winner 2023, which is the best proof of our work.
FIX Appliances CA is one of the largest professional companies for residential and commercial repair and installation services. Our qualified and certified experts get the repairs done quickly and efficiently, providing you with same-day service at no extra charge. We know that most problems can be resolved in a single visit, but when the breakdown is more serious and requires a large replacement of parts, we do our best and go beyond what is expected from us to wrap up work asap.
Licensed Repair of All Appliance Brands
Our company has the best appliance repair technicians and services over 90 brands, so you don't need to call two companies if you own appliances from different brands. Besides, upon our knowledge, experience and skill, we provide all brand appliance repair – same day service. Among the most widely spread brands, you will find the following: Amana, Avanti, Asko, Blomberg, Bosch, Bertazzoni, Capital, Cyclone, Dacor, DCS, Fisher & Paykel, Fhiaba, Frigidaire, Fulgor Milano, GE, Falmec, Ikea, Huebsch, Inglis, Jenn Air, Electrolux, KitchenAid, Kenmore, Liebherr, LG, Maytag, Miele, Panasonic, Premier, Thermador, Sub-Zero, Samsung, Sirius Range Hood, Speed Queen, True, Viking, Unique, Whirlpool, Wolf, Zephyr and many more. Most of our gas and electrical appliance repair bookings for fixing appliances are attended on the same day.
Same-day Appliance Repair Service in Your Area
Servicing the following regions:
Frequent Asked Questions
Do we offer same-day service?
We stock our trucks with a variety of common parts that we encounter on a daily basis, allowing us to often perform repairs on your appliance during our initial visit.
What do we use Fix Appliances CA for?
Fix Appliances CA is an authorized repair service for most home appliance manufacturers. The company provides service for Gas, Electric and Induction appliances, including refrigerators, wine coolers, freezers, ice makers, dishwashers, washers, dryers, stoves, ovens, cooktops, ranges, microwaves, top range hoods, outdoor gas grills and more.
Where does Fix Appliances CA service in Ontario?
Fix Appliances provides service in the GTA and Southern Ontario. We've got the best appliance repair contractors near your location.
Looking for appliance repair technicians near you?
From repair and installation to maintenance, the top-rated local Fix Appliances CA offers various appliance repair services. Request a FREE house call with your repair now!
How long does it take to repair residential appliances?
FIX Appliances CA provides repair and installation services, and in most cases, you can receive services on the same day. Our qualified technicians have the most common replacement parts in the car. That is why you should not wait. But if the repair appears more complex than expected, we will order the parts, which are always original and will be replaced as soon as possible.
Recent Articles for Homeowners