Factory Certified

Licensed technicians with over 15 years of experience

TSSA Gas Contractor

Fully certified in gas appliances service, repair & installation

Complete Warranty

Each repair is covered by service and parts warranty

Authorized Repair

Authorized service centre for most appliance manufacturers
Trusted Falmec Service
We service and repair all Falmec appliances, including: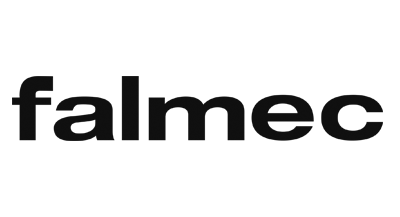 Falmec range hoods are known for their quiet operation, and Italian design, innovation, and quality, but daily wear and tear can create the need for repairs. Are you looking for an authorized Falmec appliance repair service? Need a reliable business to fix and maintain your Falmec appliances and keep them working like new ones?
FIX Appliances CA is your Falmec appliance repair team in the GTA. Our skilled troubleshooting Falmec repair technicians are qualified and factory authorized to repair any problems your appliance demonstrates. We use only Falmec-approved parts, and we'll keep your appliances working properly.
FIX Appliances CA has almost 20 years of experience in the appliance repair business and provides the best maintenance and repair service in Canada. For Falmec service in Toronto or an area nearby, contact our Falmec repair experts to get your appliance working as it should.
Falmec Appliance Repair Experts
We are a locally owned and operated company that services more than 70 brands of kitchen and laundry appliances. Our teams provide reliable, affordable, high-quality residential and commercial appliance repair and maintenance services 7 days a week in the GTA and southern Ontario.
Professional Expertise
Our experts repair gas and electric ovens, stoves, ranges, dryers, refrigerators, freezers, coolers, microwaves, range hoods, dishwashers, and washers. If your gas has been shut off due to a faulty appliance, our repairmen are licensed and authorized to turn it on once the repair is completed. For your peace of mind, all our professionals are fully licensed, insured, and qualified to service your appliances!
100% Satisfaction Guaranteed
We offer a 90-day satisfaction guarantee and have thousands of verified reviews from satisfied customers. Check them out on Google, HomeStars, and Yelp, or ask a neighbour or friend, there's a good chance we've helped them. FIX Appliances CA is a 6-times HomeStar winner and provides superior home and commercial appliance repair and has earned customer loyalty and satisfaction.
High-Quality Parts and Service
FIX Appliances CA is known for providing long-lasting repairs using high-quality factory-supplied or approved parts. Our service specialists and their vehicles are fully equipped with parts and tools to complete maintenance and repairs in one service call. House calls are free when we repair and warranty service providing for all our parts and labour.
Falmec Range Hood Repair
Falmec range hoods and extractor systems are extremely durable, but even the best need regular maintenance and occasional repair. For all your Falmec range hood repair and service, contact FIX Appliances CA for authorized service support. We maintain, service, repair, and even install the following Falmec ducted and recirculating cooker hoods:
Wall-mounted. Range hoods that mount to the wall above cooktops, ranges, steamers, or cookers. They remove fumes, smoke, steam, and grease through filters and recirculate or expel the air through vented chimneys. Models include Rialto, Mercurio, Vulcano, Mira, Pyramid Pro, Zeus, and others.
Island. Hoods mounted to a decorative or functional chimney over an island or peninsula and above a cooking surface to clean and recirculate or extract smells, smoke, and steam. Models include Lumina, Prestige, Polar, Plane, Mira Top, and more.
Ceiling. Flush or recessed-mounted extractor hoods fit into bulkheads or ceilings above cooking areas to remove fumes, steam, and smoke. Nube, Nuvola, and Stella are models common for ceilings.
Built-in. Range hoods built into cabinetry, pull-out, or that pop-up through countertops are custom-built or built-in. Less visible when not in use, they may be ducted or recirculating exhaust systems. Sabina, Valentina, Mara, and Eros are models commonly found in high-end kitchens.
Worktop. Kitchen exhaust systems mounted over or at a cooktop level remove unwanted smoke and smells. They may be built-in, under cabinet, wall or ceiling-mounted extractors.
Corner. Air cleaning or extractor systems may be framed or enclosed to suit the space available and kitchen requirements. Corner range hoods may contain any wall, ceiling, or island-mounted exhaust system model.
For all your Falmec rangehood repairs, call, text, or email Fix Appliances CA. Our service reps will schedule a same-day repair or arrange regular maintenance and service when it suits your busy schedule.
Reliable Service & Repair
FIX Appliances CA is a leading provider of affordable appliance repairs. We have over 15 years of industry experience. Using this experience we can offer reliable white goods repairs. No matter what the problem may be, our skilled technicians will be able to fix it.
Call or text us for authorized Falmec appliance repair service FIX Appliances CA online or by calling Toll-free number 1-888-242-0777 today