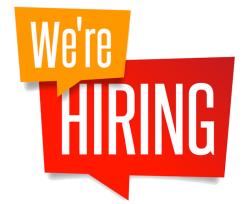 We are seeking an Office Coordinator and Executive Assistant to join our team at Fix Appliances CA
Summary:
The Office Coordinator & Executive Assistant reports directly to the management and supports the day-to-day office operations by coordinating and communicating office activities, call centre duties, office needs, and general troubleshooting. Practical support including scheduling, coordinating logistics, and other duties as assigned.
The Office Coordinator and Executive Assistant is also responsible for overseeing the call centre operations and providing administrative support to the management team. The individual must demonstrate strong attention to details and the ability to balance multiple demands simultaneously.
Responsibilities and Duties:
This position provides administrative, operational and logistical assistance. This will involve developing project plans and coordinating the oversight of action plans and activities. Customer Service. The candidate will be responsible for managing, supervising and maintaining technician schedule, progress and reports.
Skills:
Excellent communications, both oral and written. Ability to produce clear documentation and reports; excellent proofreading skills. Scrupulous attention to details. Strong customer service skills. Excellent organizational, planning and project management skills. Coordinate special requests. Ability to work independently, as well as in a team environment. Ability to effectively meet numerous competing demands in a highly complex environment and work effectively under pressure. Ability to maintain confidentiality. Advanced computer skills are required. Ability to adapt to change and learn new software and applications.
Fix Appliances CA company is hiring 2 technicians to repair and service major household appliances with experience in particular field
– Full or Part time positions
– Flexible Hours
– Different regions available
– Top commissions paid
Fix Appliances CA is looking for a part/full time Customer Service Representative in Vaughan
– Competitive salaries
– Ongoing training
We welcome right candidates and to apply for these positions simply send an email to our Human Resources at email 
Homeowner Guide
for Appliances
Join over 1200 GTA homeowners who benefited from this useful guide to help keep appliances from breaking.