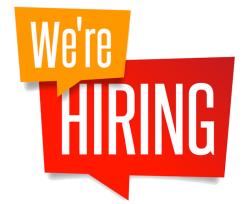 Digital Marketing Specialist
Full-time, Part-time, Contract.

Work with our business operations and business objectives.

Analyze our businesses to identify digital marketing opportunities to meet our business objectives.

Develop a comprehensive digital marketing plan.

Present digital marketing strategies and recommendations.

Assist with website content maintenance and product catalogue uploads

Ability to work with internal and external teams

Research, write and edit external-facing platforms including blogs and our social properties.

Work with all PPC Networks (including data gathering, campaign creation, management, analysis & reporting)

Day-to-day campaign management

.

Track and report on the performance of promotional campaigns and initiatives

Location: Aurora ON
---
Office Coordinator and Executive Assistant
Full-time, Contract.

Administrative, operational and logistical assistance.

Developing project plans.

Coordinating the oversight of action plans and activities
Managing, supervising and maintaining technician schedule, progress and reports.
Customer service

Location: Aurora ON.
---
Appliance Repair Technicians
---
 Customer Service Representative
Full-time, Part-time, Contract.

Flexible Hours.

Competitive salaries.

Ongoing training.

Location: Aurora ON
Homeowner Guide
for Appliances
Join over 1200 GTA homeowners who benefited from this useful guide to help keep appliances from breaking.