Factory Certified

Licensed technicians with over 15 years of experience

TSSA Gas Contractor

Fully certified in gas appliances service, repair & installation

Complete Warranty

Each repair is covered by service and parts warranty

Authorized Repair

Authorized service centre for most appliance manufacturers
Trusted Cove Dishwashing Service
We service and repair all Cove Dishwashing appliances, including: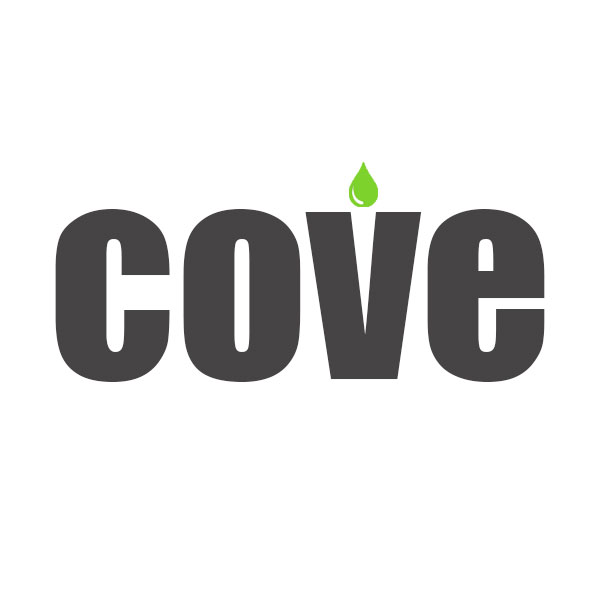 Cove is a distinguished brand in the world of kitchen appliances, renowned for its commitment to excellence and innovation. The story of Cove begins with a passion for crafting appliances that make daily life more convenient, efficient, and enjoyable. Founded as part of the Sub-Zero Group, Cove has a rich history that continues to shape its cutting-edge products today.
Today, Sub-Zero Group, Inc. stands as a symbol of excellence in kitchen appliances, encompassing Sub-Zero, Wolf, and Cove brands. With a history spanning more than seven decades, the company's legacy is deeply rooted in a relentless pursuit of perfection, ensuring that homes around the world are graced with top-tier appliances that enhance both form and function."
Repairing Cove Dishwashers
Expert Solutions and Reliable Service
Cove dishwashers are renowned for their premium quality and performance, but even the best appliances may require maintenance and repairs over time. When it comes to restoring the functionality of your Cove dishwasher, professional expertise and prompt service are essential. That's where Fix Appliances CA, a trusted appliance repair service provider in  Toronto, the Greater Toronto Area (GTA) and southern Ontario, comes into play.
Common problems that you may encounter with your Cove dishwasher:
Unusual Noises: The dishwasher produces loud or strange noises during operation.
Water Leakage: Water leaks from the dishwasher, causing puddles on the floor.
Ineffective Cleaning: Dishes come out dirty or with food residue after a wash cycle.
Draining Issues: The dishwasher doesn't drain water properly, leaving a pool of water at the bottom.
Error Codes: The control panel displays error codes like "Intake," "Drain," or other fault indicators.
Door Problems: The dishwasher door doesn't latch properly or doesn't open when it should (e.g., Knock2open feature).
Spotty Glassware: Glassware and dishes have spots or streaks after the wash cycle (e.g., GlassCare issues).
Non-Functioning User Interface: The control panel or user interface doesn't respond to input.
Dark Interior: The interior lighting of the dishwasher doesn't illuminate, making it difficult to see inside.
Impeller Blockage: The dishwasher's impeller is stuck, affecting water circulation and cleaning performance.
Expertise in Cove Dishwasher Repair
Fix Appliances CA is no stranger to the world of appliance repairs. With years of experience and a team of skilled technicians, we are your go-to source for Cove dishwasher repair services. Our commitment to excellence aligns perfectly with Cove's legacy of innovation and quality craftsmanship. Whether your Cove dishwasher is showing error codes, experiencing issues with drainage, or simply not performing at its best, our experts have you covered.
Prompt and Efficient Service
We understand that a malfunctioning dishwasher can disrupt your daily routine. That's why Fix Appliances CA offers same-day appliance repair services in your area. When you need a quick solution to your Cove dishwasher troubles, our technicians are just a phone call away. We pride ourselves on our punctuality and efficiency, ensuring that your dishwasher is back in working order quickly.
Troubleshooting Expertise
Troubleshooting is a critical aspect of any appliance repair process. Our technicians are well-versed in identifying and resolving a wide range of issues that may affect your Cove dishwasher's performance. From unusual noises to water leakage and everything in between, we have the knowledge and tools to diagnose and fix the problem.
Dealing with Error Codes
Modern Cove dishwashers often come equipped with advanced features and error code systems to alert users to specific issues. If you encounter error codes such as "Intake," "Drain," or other fault indications on your dishwasher's control panel, don't worry. Our technicians are trained to interpret these error codes swiftly and effectively address the underlying problems.
Parts and Service
Fix Appliances CA understands the importance of using genuine parts for Cove dishwasher repairs. We source high-quality replacement parts to ensure the longevity and reliability of your appliance. Our inventory includes a wide range of Cove dishwasher components, allowing us to complete repairs with precision and accuracy.
In conclusion, when it comes to repairing Cove dishwashers, trust the experts at Fix Appliances CA. Our commitment to providing cost-effective, same-day repair services in the Greater Toronto Area and southern Ontario is unmatched. We take pride in our troubleshooting skills, ability to decode error codes, and access to genuine replacement parts to restore your Cove dishwasher to its optimal performance.
Don't let a malfunctioning dishwasher disrupt your daily life. Don't hesitate to contact Fix Appliances CA for prompt, reliable, and expert Cove dishwasher repair services. We're here to ensure your dishwasher operates flawlessly, allowing you to enjoy the convenience it was designed to provide.
What Our Customers Say About Cove Dishwashing Repair
The technician was super punctual. He was really friendly and professional. He assessed the problem and suggested the proper steps to take to fix the issue with our dishwasher. I would definitely call again for future appliance fixes. Thank you.
Amazing company. First class from both back office to technician I had. Efficient and Keep clients up to date. Reasonable cost.
Reliable Service & Repair
FIX Appliances CA is a leading provider of affordable appliance repairs. We have over a decade of industry experience. Using this experience, we can offer reliable white goods repairs. No matter the problem, our skilled technicians will be able to fix it.
Call us for Cove dishwashing appliance repair service FIX Appliances CA online or by calling the toll-free number 1-888-242-0777 today.