Factory Certified

Licensed technicians with over 15 years of experience

TSSA Gas Contractor

Fully certified in gas appliances service, repair & installation

Complete Warranty

Each repair is covered by service and parts warranty

Authorized Repair

Authorized service centre for most appliance manufacturers
Trusted Haier Service
We service and repair all Haier appliances, including: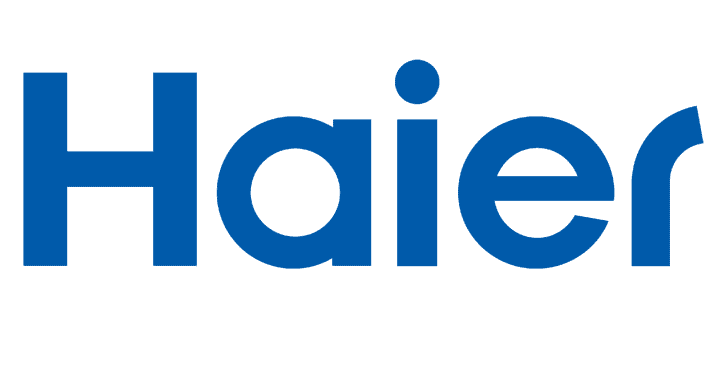 Haier began as an importer in China in the 1930s and became a state-run operation. In 1984, The Haier Group was created to manufacture home refrigerators and other appliances for the domestic Chinese market. The company was encouraged to expand globally, becoming one of the best known and most profitable Chinese companies. They initially competed in niche markets like wine coolers and compact refrigerators in the U.S. to build brand recognition.
In 2002, Haier set up its New York headquarters for the U.S. and a manufacturing plant in Camden, SC, to design and manufacture specifically for the American market. In 2011, Haier became the top-selling company in the world by retail volume for household appliances.
Haier currently markets seven brands: Haier, Aqua, Candy, Casarte, Fisher & Paykel, GE Appliances, and Leader. Fisher & Paykel were acquired in 2012, GE Appliances of America in 2016, and Candy (including Candy, Hoover, & Rosières Brands) of Italy in 2019. Their practice is to infuse research and development money and pushing quality control and innovation while maintaining nation-based operations.
Haier kitchen appliances, plus washers and dryers, are well made and seldom require repair. However, wear and tear can cause even the best appliances to fail. When that happens, it's good to know FIX Appliances CA is your Haier appliance repair service. When you call, text, or email our customer reps, you're calling on the best repair service in Canada. Our service technicians are highly skilled and trained in Haier appliance repairs.
Refrigerators
Refrigerators and freezers should maintain temperature and keep celery crisp and ice-cream hard. If your Haier refrigerator isn't cooling properly, call our superior service techs at FIX Appliances CA. They're trained to service all current and discontinued models, including French Door (QNE & HRF), Quad Door (HRQ), Bottom Freezer (HRB), Top Freezer (HA), and Beverage Centers (HEBF).
Contact our customer service for all your Haier fridge or freezer problems:
Door won't stay shut or sealed

Internal water dispenser is leaking or not working

Ice maker leaks or isn't making ice

LED lights flicker

Sabbath mode doesn't function

Compressor bangs when cycling on or off

Humidity crispers aren't keeping vegetables crisp and fresh

Quick Cool and Quick Freeze don't work

Touch display isn't illuminating

Adjustable thermostat won't maintain temperature

The fridge or freezer is

not cooling

or freezing
For all your Haier refrigerator service or repairs, rely on FIX Appliances CA!
Ranges
Food prep for a family or gathering should be a piece of cake with a Haier range, but if it's not cooking evenly or an element won't heat, you need to call FIX Appliances CA! Our service experts are TSSA certified use approved parts and will have your Electric (QAS), Gas (HCR), or Gas-Convection (QGAS) range working as it should. Call for all your range concerns, including:
The convection fan is rattling

Triple-ring burners aren't performing properly

Halogen light burnt out and can't remove it

Cooking modes don't function

Gas element won't ignite

Food doesn't cook evenly

Digital display is dark

Oven light won't work

Broiler element isn't heating
If your range isn't working, then FIX Appliances CA should be! Call, text, or email our service reps between 8 am and 9 pm to arrange a visit.
Wall Ovens
Does your Haier wall oven leave your cookies burnt and roasts raw? For all your oven issues, contact FIX Appliances CA. Our skilled technicians service all current and discontinued Single European Convection (HCW) models. So, no matter what the problem, they'll repair it, including:
Oven doesn't work

Touch pad controls are not responsive

Some cooking modes don't function

LED screen is too dark to read

Self-cleaning function won't work

Broiler is

not heating

Door won't seal or lock

Oven cooks food unevenly
Microwaves
Haier microwaves make quick work of heating leftovers or thawing last minute meal ideas, but if they're not functioning as they should, call FIX Appliances CA! Our highly skilled repair personnel will have your Smart Over-the-Range (QVM) and Over-the-Range (HMV) microwave working in no time. Give us a call if your appliance has any issues, including:
Microwave doesn't work or cook evenly

Touch screen isn't responsive

Built-In WiFi won't connect or stay connected

Scan-to-Cook technology misreads barcodes

Voice-Enabled hands-free function doesn't function

Steam clean control isn't working

The Steam Cook function doesn't steam

Auto-sensor doesn't sense properly

The LED controls are too dim to read

Some function buttons won't activate
Call, text, or email our customer service reps between 8 am and 9 pm to arrange a service visit.
Vent Hoods
Haier vent hoods are Kitchen Hubs (UVH) or Chimney Vents (HCH) for over counter or island and peninsula cook areas. The multi-function ventilation systems filter and quietly remove moisture, fumes, and smoke, but if they're too noisy or don't work, call the experts at FIX Appliances CA. Our troubleshooting techs will fix the problems, including:
Vent hood doesn't turn on

Fan rattles or squeals

The 4-speed fan only has one or two speeds

Dual camera system is foggy

Push-button controls stick or don't work

Grease

filters

are stuck

Media system won't connect to WiFi

LED or halogen lighting has dimmed

Guided cooking and U+ Connect Smart Home App won't connect

Google apps or Google Assist don't respond

Touch screen controls don't function
Dishwashers
Is your Haier dishwasher leaking or leaving dishes grimy? FIX Appliances CA repair specialist will fix your Smart Built-In (QDP) or Built-In (QDT) dishwasher, so you don't have to become one! We'll have your dishwasher working, no matter the issue:
Dishwasher doesn't work

The unit leaks onto the floor

It is

not draining

completely

Touch controls don't function

LED controls aren't visible

Door won't latch or seal

WiFi won't connect

Status bar and Nightlight doesn't light up

Wash Zones aren't cleaning well
Washers
The convenience of a home washing machine is great if it works. However, if your Haier washer is leaving clothes dirty or smelly, you need to call FIX Appliances CA. Our service technicians will have your Smart Front Load (QFW) washer cleaning like new. We use authorized parts and repair the problems, including:
Washer rattles and shakes

The motor makes a squeal or grinding noise

LED Touch-Sensitive controls don't respond

Cycle selection won't function

WiFi won't connect

Stain removal option doesn't work

Steam clean feature doesn't produce steam

LED screen shows an

error

message

Washer doesn't fill, spin, or drain, or it leaks

There's a burning smell during use
For your convenience, call text or email our customer reps between 8 am and 9 pm to arrange an appointment that fits your busy schedule.
Dryers
Is your Haier dryer leaving clothes smelly and damp? It tumbles but is not heating? If your Ventless Condenser Smart Front Load (QFT) or Smart Front Load (QFD) electric dryer needs repair, call FIX Appliances CA. Our TSSA certified repair personnel will work out the wrinkles no matter the issues, including:
The dryer doesn't turn on

The Ventless condenser is stuck

There is a burning smell when the unit is on

It tumbles, but there's no heat

Touch-sensitive controls are too sensitive

LCD panel is blank

Cycle selection won't function

Built-in WiFi doesn't connect
Take the worry out of appliance repair, give the experts at FIX Appliances CA a call, and we'll be there!
What Our Customers Say About Haier Appliances Repair
Our 7 year old Whirlpool fridge would not defrost anymore and was icing up on a regular basis. I had a pleasant conversation with the agent that answered my call for service and was provided an appointment time the next day between 11 and 1. Oleg arrived at 10:30(early is much better then late!). He was very polite and knowledgeable and explained to me in detail what he suspected the issue to be, how he would test the items first to confirm what needed replacing(defrost timer,defrost heater assembly) and clearly advised me of what the cost would be. He had the parts needed with him and with my go ahead was able to repair our fridge within the hour explaining to me what he was doing and showing me what he was doing all along which I appreciated.. As it turned out it needed a new control board which was the most expensive part, but his price was more then reasonable and lower then what we were expecting! Our fridge is now working A1 again for which we are thankful. I would not hesitate in recommending this company to friends or family and would also reach out to them if we ever have any issues in the future. Thank you Oleg...you were great!
Happy C., Wasaga Beach, ON
Whirlpool Fridge Repair
Reliable Service & Repair
FIX Appliances CA is a leading provider of affordable appliance repairs. We have over a decade of industry experience. Using this experience we can offer reliable white goods repairs. No matter what the problem may be, our skilled technicians will be able to fix it.
Call us for Haier appliance repair service FIX Appliances CA online or by calling Toll-free number 1-888-242-0777 today