Terms and Conditions of Use
Welcome to our page, and thanks for choosing Fix Appliances CA services.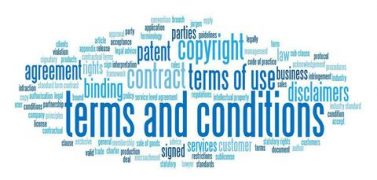 This section describes the terms and conditions of use of the Fix Appliances CA service and site respectfully. If you wish to use Fix Appliances CA services and website, it's necessary to check, learn, and accept all the terms and conditions provided below.
If you do not agree with any of the following steps, you will find below, and we recommend that you not use our services or this site. Here and below, the You/Your terms indicate the clients and users of the website and the We/Us terms apply to the Fix Appliances CA service.
Fees for Service Calls
Fix Appliances CA is a brokerage that provides home appliance services. The main concern of this brokerage is to link customers and service providers. Potential clients can book service providers through Fix Appliances CA. Service providers can only receive payment a day later after completing the assigned work. Clients can pay to Fix Appliances CA through credit cards. This amount is then sent to the service provider each time the job has been completed. Fix Appliances CA also acts as a mediator to resolve any grievances between technicians and customers. Fix Appliances CA aims to settle arguments by analyzing all the evidence provided, providing solutions that favour both parties.
Each service that a client purchase is considered a single order. This applies even when a client makes multiple orders at the same time.
When a client books a service, he or she is supposed to be at the stated address and make sure to follow the appointment time. Clients should also be at the stated address during the entire appointment window. If a client cannot be present during the appointment, he or she can send a representative. The representative should be 18 years old or above. Make sure that the representative can pay and use a valid method. Failure to meet the conditions will lead to an extra charge, which is a reduced fee charge. This is going to compensate for any expenses made by the technician.
All invoices should be paid within a period of 14 days. If left unpaid, You will be charged a minimum $120 additional service fee.
Discounts are available for clients who request multiple jobs in the same house.
Cancellation Policy
In case of cancellation, clients should inform us about cancelling three hours before the appointment. For example: If you book an appointment from 12 pm to 4 pm, You have to notify us at, or before, 9 am. We must be given at least 3 (three) business hours' notice. Customers should not leave any voicemail if they fail to cancel an appointment before three hours. All service calls can only be cancelled with a live agent. The live agent will then give clients a code that can be used for cancelling the appointment.
Clients who book an appointment three hours from the appointment time can cancel within thirty minutes from the time the appointment was booked.
If a client fails to follow this policy's details, he or she will be charged a reduced service call rate.
Additional information regarding cancellation policy
Refund Policy
A client can receive a partial refund if they feel unsatisfied with the work done by the technician. This amount is taken with the consent of the technician. Any inquiries about refunds should be sent to our email address.
Clients cannot get any service call refund.
Customers cannot get a refund for labour fees.
Policy on Ordering Parts
Technicians who need to order a new part needed in repairing appliances will charge a deposit of 80 CAD. Once the part that was ordered is installed, the outstanding amount has to be paid.
Fix Appliances CA will not be held accountable if the technicians experience any delays. Our duty is to make sure that our various suppliers deliver the parts on time.
You cannot receive a refund for orders made through a technician in the field. This is because such orders are processed as soon as they are made. All cancellations should be made within the first three hours for orders made through the head office.
Clients who wish to install parts on their own should pay for the part, including shipping and handling, when ordering a part. You can only return parts if they haven't been opened. Once you open the part, you cannot return it. You are responsible for returning the unopened part and will be charged a restocking fee.
Clients who order a part that needs to be changed before a service diagnosis have to make an 80 CAD deposit before ordering the part that should be replaced. The remaining amount will be paid when the technician brings the part that needs to be installed. The client is expected to pay a reduced fee when he or she makes an incorrect diagnosis, and the order part does not fix the problem. You will pay an 80 CAD service fee.
The technician has to make sure that the work area is kept clean after fixing an appliance. If customers don't ask for damaged parts, then the technician will take them for recycling on the same day.
Copyright © 2021 Fix Appliances CA Inc. All rights reserved