Factory Certified

Licensed technicians with over 15 years of experience

TSSA Gas Contractor

Fully certified in gas appliances service, repair & installation

Complete Warranty

Each repair is covered by service and parts warranty

Authorized Repair

Authorized service centre for most appliance manufacturers
Trusted Magic Chef Service
We service and repair all Magic Chef appliances, including: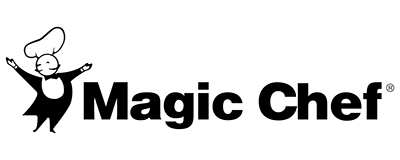 Magic Chef Appliance company has a century-long history. It was established in 1881 by John Ringen and Geore Kahle as an American Stove Company. Due to the tremendous popularity of the Magic Chef brand, the company changed its name to Magic Chef, Inc. in 1951. Over the years, the company has undergone various changes, becoming a part of Maytag in 1986 and later on bought by Whirlpool in 2006.
Magic Chef offers a great variety of household appliances, from refrigerators and freezers to microwaves and coffee makers. Any customer can choose the most suitable and attractive on its feature, wishes and budget.
Magic Chef Appliance Repair Services
FIX Appliances CA is the most highly trained troubleshooting team of licensed Magic Chef technicians. Our professional service providers are qualified Magic Chef appliance repair specialists. We can make your kitchen appliances, washers, dryers, freezers, refrigerators, ovens, cooktops, and more like new in no time. We use only original parts and perform regular Magic Chef installation, repair service, and maintenance to keep them in good working order.
We provide excellent Magic Chef appliance repair in Toronto and any part of the GTA, Canada, and you will be satisfied with the work of your kitchen or laundry units for a long time. No matter what type or model of Magic Chef appliance you own, we are ready to fix any issue with it on a same-day basis.
Magic Chef Microwave Repair
Magic Chef microwaves are designed to provide convenient and efficient cooking and heating options for various food items. They come in black and white colours and in different sizes and styles to suit your kitchen needs: countertops and over-the-range microwaves (MCD1811ST, MCO170ST).
If you notice your microwaves start working improperly or you hear some strange noises, contact the microwave experts at Fix Appliances CA to solve any problem with this. The most common problem issues with them you may face:
Not heating
The turntable is not spinning
Won't start
The light bulb is not working
It shuts off after a few seconds
Buttons not working
Our Magic Chef appliance technicians will help you the same day in most cases.
Magic Chef Refrigerator Repair
You mentioned improper work of your fridge? Does your Magic Chef refrigerator need repair? Our respectful repair technicians specialize in Magic Chef refrigerator repair. They're always at your service and ready to repair all Magic Chef models, including compact and convertible refrigerator/freezer units in different colours and finishes (MCAR320BE, MCDR740WE, HMCR320WE).
Our specialists can solve any Magic Chef refrigerator problems and answer all your questions about your model and the parts or service you need. If you need a Magic Chef refrigerator repair, contact FIX Appliances CA today:
The door doesn't close properly
The fridge leaks
There are unusual banging noises
The drain hose constantly freezes
Not draining
Does not freeze
Our trustworthy Magic Chef licensed technicians will suit your schedule at the most convenient time for you to service and provide refrigerator repair. We are available 7 days a week and on holidays to ensure your Magic Chef refrigerator works like new when needed.
Magic Chef Beverage Cooler Repair
Magic Chef beverage coolers are designed to offer an efficient and the most convenient way to store and chill your favourite beverages, including soda, beer, and wine. These cooling appliances will suit your needs, especially spaces, coming in various styles and sizes. You will enjoy LED lighting, temperature control features, shelving and storage options, and its quiet operation and aesthetic design.
But if your appliance starts operating improperly and you are upset about this, all our trained technicians define the problem and resolve it in no time at fair prices:
Not running
Not cooling
Faulty or disconnected fan
Improper ventilation and others
Our certified Magic Chef beverage cooler repair specialist is as close as possible to make diagnostics of your appliance and fixing it.
Magic Chef Freezer Repair
Magic Chef freezers are popular among Canadian homeowners as well. They are represented by two types of chest freezers (HMCF5B4, HMCF9W3) and upright ones (MCUF3W2, HMUF6WE). All of them will meet all your storage needs, including meat, fish, prepared foods, extra ice, frozen snacks, and much more. The most attractive features are manual defrost, wire shelves, storage baskets, temperature control, reversible door, flush back design, etc.
If you encounter even the smallest issue, hear a strange smell from your unit, or hear unusual noises, do not wait until it stops operating. Contact Fix Appliances CA for a professional Magic Chef freezer repair immediately. We will cope with most problems and fix them.
Magic Chef Dishwasher Repair
Magic Chef dishwashers are convenient to use, efficient and reliable in cleaning. They are represented by built-in and freestanding models (MCSCD6W5, MCSCD3W). Most of them are ENERGY STAR® certified and meet or exceed energy efficiency standards the Environmental Protection Agency (EPA) set. Besides, they offer additional features like child lock settings, end-of-cycle indicators, adjustable upper racks for added convenience and flexibility, and noise reduction features.
If your dishwasher is out of order and you need a trustworthy dishwasher repair service, the Fix Appliances CA team is ready to help you. We determine the problem and return your kitchen appliance to working condition in no time. The most common problems you may face are:
Dishes aren't dry
Makes unusual noises
Not draining
Won't start
Stops in mid-cycle
Contact us between 7:30 AM and 9:00 PM daily, and we guarantee to repair your appliance as quickly as possible. We have nearly 20 years of experience in troubleshooting all models and types of dishwashers. If you are looking for Magic Chef dishwasher repair in Toronto or elsewhere in the GTA, you are welcome to call our licensed technicians to resolve any issue.
Magic Chef Cooktop Repair
Magic Chef cooktops come in different types, sizes (12 inches or 24 inches) and fuel options such as gas cooktops or electric cooktops. They have adjustable heat settings and precise temperature control. Gas cooktops (MCSCTG12S, MCSCTG24S) often feature flame control knobs for precise flame adjustment, while electric cooktops (MCSCTE24BG, MCSCTE12BG2) may have touch controls or dials. Besides, all models have such safety features as flame failure protection that won't release gas without a flame.
The most common problems may be the following:
Won't turn on
Electric coils won't heat
Damaged electric coils
The gas burner won't light
Cooktop keeps clicking
If you have any of the mentioned issues, do not wait for further damage, especially when you have a gas cooktop; contact our technicians immediately. We have certified gas fitters with updated TSSA certificates to provide professional gas cooktop repairs.
Magic Chef Range Repair
Magic Chef ranges come in two fuel options: electric and gas. Besides, they offer different cooking modes such as bake, broil and roast. Some models have self-cleaning options as well. The widely spread models are MCSRE24S and MCSRG24S.
Fix Appliances CA has qualified and certified range technicians to solve all problem issues on a same-day basis. No worries if you encounter any problems or your range is not working properly. We are as close as possible to fix it. Contact us by phone at 888-242-0777, and your kitchen appliance will work clocklike. No matter how complicated your appliance issue is, we are prepared to offer electric and gas range repair services.
The range burner won't heat
Faulty gas igniter
The oven won't heat to the right temperature
Electric elements won't heat
Doesn't self-clean
Magic Chef Wall Oven Repair
Magic Chef offers compact but functional built-in wall ovens (MCSWOE24S). They have the following features four cooking modes, a convectional fan, a digital clock and timer, defrost function and others.
While Magic Chef wall ovens are known for their durability, daily use can result in normal wear and tear on the oven's components over time. When that happens, call FIX Appliances CA right away. Our experienced and highly trained team will fix your appliance, and you have a delicious home-cooked meal ready quickly.
Magic Chef stove repairs are handled professionally, and Magic Chef ovens are guaranteed same-day repair service. If you experience any of the following problems with your Magic Chef wall oven, call FIX Appliances CA:
Won't heat.
It doesn't bake evenly
The broiler won't work
The oven light is off
The door won't close properly
Our expert customer representatives are available every day during the week, including holidays. If your wall oven needs repair, you can always contact our Magic Chef's oven repair specialists to resolve any problem you've faced.
FIX Appliances CA – Professional Service & Repair for Magic Chef Appliances
FIX Appliances CA is one of the leading providers of affordable appliance repair services. We have over 18 years of industry experience repairing Magic Chef appliances in Toronto and the GTA. This experience allows us to offer reliable white goods appliance repair. It doesn't matter the complexity of the problem, and our skilled technicians can fix it.
Using only authentic replacement parts, you are sure to receive quality repair services for all your Magic Chef appliances. Moreover, you get a warranty not only for the replaced parts but for labour as well. Our Magic Chef appliance experts are at your service seven days a week, and we'll be glad to assist you in any problematic situation you are in. Contact us by phone at 888-242-0777 or submit a request online, and we return your favourite appliance to working condition.
What Our Customers Say About Magic Chef Appliances Repair
Homestars Best of the Best '23, WINNER 2 TIMES Best of Award '23, WINNER 7 TIMES.
Amazing company. First class from both back office to technician I had. Efficient and Keep clients up to date. Reasonable cost.
I called Fix Appliances in regards to an issue with my double oven. They responded fast and showed up on time with the necessary tools and knowledge to assist me. The service was provided quickly and efficiently. Overall great experience and I will highly recommend Fix Appliances to everyone!
Darya Anifrani, Mississauga, ON
Kenmore Oven Repair
I called to have my Samsung Washer repaired. The appointment availability was next day which was great. Oleg the repair technician was very nice and explained clearly what the problem was and what need to be fixed. Oleg said that there is a part that there is a needed to be ordered and will contact me again to schedule an appointment to have part installed. I was very surprised that he called me back the same day telling me he has the part and if I was available for him to replace the part and complete the job that needed to be done. A couple hours later it was all done and my washer works perfectly! I would definitely use the company again
Yana Samkov,
Samsung Washer repaired
More Problems & Solutions from Our Blog
Reliable Service & Repair
FIX Appliances CA is a leading provider of affordable appliance repairs. We have over a decade of industry experience. Using this experience, we can offer reliable white goods repairs. No matter the problem, our skilled technicians will be able to fix it.
Call us for Magic Chef appliance repair service FIX Appliances CA online or by calling Toll-free number 1-888-242-0777 today.