Factory Certified

Licensed technicians with over 15 years of experience

TSSA Gas Contractor

Fully certified in gas appliances service, repair & installation

Complete Warranty

Each repair is covered by service and parts warranty

Authorized Repair

Authorized service centre for most appliance manufacturers
Trusted Avanti Service
We service and repair all Avanti appliances, including: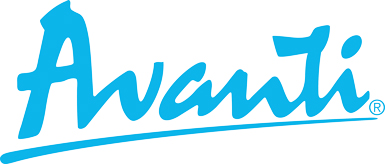 Get Certified Repair Service for All Your Avanti Appliances
Avanti Products has been the best choice for compact consumer appliances since 1972, headquartered in Weston, Florida. The word Avanti, meaning "go forward" in Italian, has been given to one of the industry's most innovative makers of appliances today. Avanti has carved a niche in high-quality manufacturing countertops and specialty appliances, including wine chillers, beverage coolers, and chest freezers.
Specializing in manufacturing compact appliances allows customers to live the best life even when space is at a premium. From apartment life to the office, hotel suites, the dormitory, and everywhere in between, they have space-conscious appliances that will fit any customer's needs.​ The main advantages of all Avanti kitchen appliances are: designed and manufactured at high quality, engineering testing control, excellent customer service, and a wide range of warranty services.
When you encounter any appliance problems, call the professional support team of Fix Appliances CA for Avanti appliance repair. We are ready to help you and send our Avanti-authorized technicians to you to diagnose the issue and fix the problem as soon as possible. It will be enough to call or text us at 888-242-0777 or leave a request online.
Same Day Avanti Appliance Repair Service
FIX Appliances CA provides Avanti appliance repair services from Monday to Sunday from 7:30 am to 9:00 pm, including weekends. You must be sure that trustworthy and skillful technicians of our company are available in every part of the GTA areas, Southern Ontario, Canada.
We usually offer same-day repair for Avanti kitchen appliances, especially if you contact us by noon. You can call us at 888-242-0777, message us, or submit an online request. Moreover, our professional customer representatives will schedule an appointment when most convenient for you.
Qualified and Authorized Avanti Technicians
We must admit that Fix Appliance CA is a qualified and experienced Avanti repairer. Failing to use the correct parts or protocols might damage your product, a voided warranty or both. This is the only way to ensure that your appliance will receive the standard of care and maintenance it needs to run at full capacity once again.
We want to spread stress products widely in Toronto, Mississauga and other GTA areas: Avanti wine coolers, beverages, and Avanti freezers. Considering the quality of its product lines, our company has certified professionals who are prepared and trained to provide the repair, maintenance and installation services for these kitchen appliances. All our Avanti repair technicians are required to attend and pass training. During these conferences, our technicians not only master the repair procedures but are encouraged to offer suggestions for technological improvement for the manufacturers.
Avanti Wine Cooler and Beverage Repair
Avanti offers a wide variety of wine chillers (also known as wine coolers) and beverage coolers. Avanti wine chillers are designed to keep your vintage collection in perfect condition. Different models of Avanti wine chillers can hold between 12 to 160 bottles of wine. With Avanti's wine storage appliances, there's something for both the novice collector and the seasoned connoisseur.
Avanti also offers the Dual Zone Wine/Beverage Cooler, a combination of wine chillers and beverage coolers in a single unit that keeps wine and beverages in separate compartments. This is another excellent option for the space-conscious consumer and stays true to Avanti's commitment to compact appliances at affordable prices.
Among the most attractive types and models, we can admit CBC113G0WG, BCA3115S3S, Avanti WBC16Z1B-IS, if we talk about widely used beverages; and Avanti Dual Zone SxS WCV38DZ , Avanti Wcf281e3 28 Bottle Single Zone, Avanti Wcr506 50 Bottle, if we talk about wine coolers. You will be satisfied with any of them.
Unfortunately, nothing can be in order eternally, and various problem issues can contribute to your wine cooler or beverage not operating correctly, such as:
Malfunctioning fan
Faulty thermostats
Faulty compressors
Faulty condensers
Clogged drain line
Some of these may sound intimidating, but consulting a wine cooler repair expert is best before spending unnecessary money on a replacement. If you start noticing problems with your wine cooler or beverage, it's important to address them immediately. Follow our areas we service page to look for your city and contact us. Rely on our authorized Avanti repair service in your local area and qualify. Factory-trained technicians at Fix Appliances CA will solve any with great pleasure and at a high level.
Avanti Freezer Repair
Avanti has been a leading producer of compact appliances for over 44 years. The brand has a reputation for providing top-quality products at great value. Avanti's products include a full line of kitchen appliances, including freezers specifically designed for space-conscious consumers.
The Avanti Compact Kitchen is one of their most convenient choices for maximizing space. Two of the most spread types of freezers can be found in homes in Canada, such as Avanti Chest Freezers (CF500M0W, CF350M0W, CF10F0W, CF700M0W) and Avanti Upright Freezers (VF58B0W, FF99D3S, VM183W, VM165).
The most common issues a customer can face with Avanti freezer are the following:
The unit does not operate
The light does not work
The compressor keeps turning On and Off
The freezer does not cool
Make too much noise
If your freezer is out of order, especially when your appliance is still under warranty, it is time to call the professionals. Contact us for the quality Avanti repair service. Our friendly staff will be glad to listen to your problems, book an appointment, or give you qualified pieces of advice regarding any of your appliance needs.
FIX Appliances CA – Avanti Repair Service Near Me
Avanti has been making quality refrigeration appliances for the past 30 years. Its range of products includes compact size and counter-high refrigerators, freezers and wine chillers, and it can be a perfect choice for cabins and smaller kitchens. Freezers and wine coolers are highly reliable, and most problems are easily fixed. Even when they occasionally have issues, contact Fix Appliances CA to fix your freezer, wine chiller, or beverage cooler. We are ready to help with all types of repair, error codes, parts replacement, troubleshooting and others under warranty and not only.
Contact our support team at 888-242-0777 between 7:30 am and 9:00 pm or request service online for all your Avanti appliance repair services. You can trust our experts, who are skilled and factory-trained, to repair any Avanti appliance issues as soon as possible and at reasonable prices, providing a warranty on all services and labour. Thus, you will get your machine back to life, and we will make it run like a new one.
What Our Customers Say About Us
Did exactly what they said they would do for the price they quoted. 2 appliances fixed in one go. The technician who came to the house had excellent Customer Service. Very professional company!
Heather, Toronto
August 12, 2019
Extremely quick service appt ( same day) from first call. Walked me through service fee and expectations prior to appt. booking Very courteous fast and knowledgeable . Showed me how things get stuck and made suggestions based on my model. Had a quick question after appt and they were very attentive and quick to respond Thank you
ashley,
Washing machine repair
March 29, 2019
Same-day Avanti Appliance Repair Service in Your Area
Reliable Service & Repair
FIX Appliances CA is a leading provider of affordable appliance repairs. We have over 18 years of industry experience. Using this experience, we can offer reliable white goods repairs. No matter the problem, our skilled technicians will be able to fix it.
Please contact us for authorized Avanti appliance repair service FIX Appliances CA online or dial our toll-free number 888-242-0777 today.