Factory Certified

Licensed technicians with over 15 years of experience

TSSA Gas Contractor

Fully certified in gas appliances service, repair & installation

Complete Warranty

Each repair is covered by service and parts warranty

Authorized Repair

Authorized service centre for most appliance manufacturers
Types of HVAC Appliances We Repair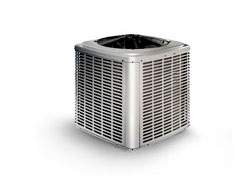 Air Conditioners
Whether you are looking to repair, replace or buy a new air conditioner, FIX Appliances CA has you covered. Our technicians will expertly evaluate your current system or provide the best options for a replacement or new installation. We do so at an affordable price. No other company in Toronto offers the same services as we do. With our company, you don't need to search long for an HVAC repair in Toronto. Our team is always ready to serve you. As soon as your air conditioner breaks down, call us and we will be there to assist you.
You don't have to worry about the band of your air conditioning system. We can fix all brands. Do not miss out on the opportunity to work with a competent and friendly team. We will repair your AC in no time and get it working as if it were brand new. Book an appointment for an HVAC repair in GTA.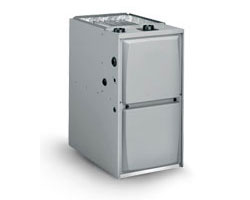 Gas Furnace
Looking for a new furnace to buy or rent? You've come to the right place. You can trust FIX Appliances CA to always give you an HONEST and FREE estimate for the gas furnace that will best meet your needs. We provide many options for you to choose from. Get a wide range of gas furnaces that are within your budget. We also provide various payment options that will make your life easier. For example, you can pay in installments.
Our company also provides gas furnace maintenance services for all residents in the Toronto area. We believe that you should get your money's worth when you purchase HVAC systems from us. That is why we go the extra mile of providing maintenance in an effort to keep your furnace running for a long time. Technicians will check out your gas furnace on a regular basis depending on what is comfortable for you. If any issue is found, we will repair it on the spot. With FIX appliances on your side, you have the best HVAC and appliance repair services.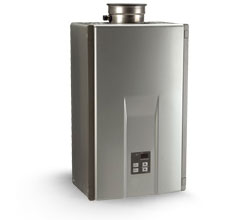 Tankless Water Heaters
There are many new water heaters available today for you to buy or rent – from energy-efficient tankless to high-capacity traditional styles. The experts at FIX Appliances CA will help you understand the features available and provide a qualified recommendation so you can make the right decision.
But it doesn't end there. Once you buy a tankless water heater, we can maintain it. Maintenance is the only way to make sure a water heater keeps running for as long as possible. Because it is a great investment, we will gladly provide water heater maintenance for free. Get access to great HVAC repair services in Toronto. All these amazing services come at an affordable price.
If you already own a tankless water heater, FIX appliances can repair it. We provide Toronto HVAC repair services throughout the week. Should you have an emergency, we can come to your home as soon as possible.
Service Area
FIX Appliances CA is located in Bradford, Ontario, and our technicians cover Barrie, Simcoe County and surrounding areas. Check the map to confirm the service area nearest to your city or town.
Same-day HVAC Appliance Repair
There's never a good time for an appliance to break down, but when a major component of your HVAC system malfunctions, it could pose a serious health or safety risk.
Let the professionals at FIX Appliances CA provide peace of mind by resolving your appliance problem quickly. Same-day and emergency appointments are available by phone, text message or online.
More Problems & Solutions from Our Blog