Easy to Follow Tricks to Prolong Home Appliance's Life Span
In this article…
"They don't make things like they used to."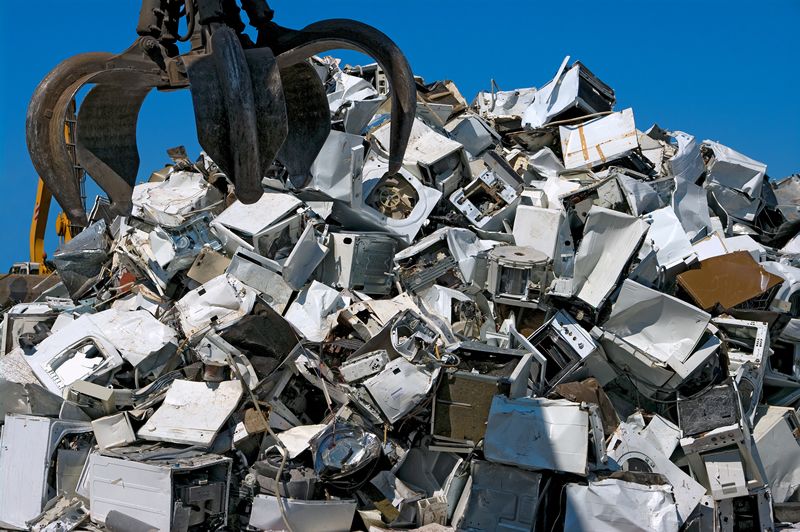 Have you ever heard someone say those words? Were they talking about a home appliance? If so, was it after their machine broke down?
You may have seen their frustration and wondered if your own appliances were at risk for breakdowns too.
You may be surprised to learn that they were right…
Home appliances are not made the same way they were 30, 20, or even 10 years ago—they're made better.
The machines we've become so dependent on to keep our food fresh, our meals safely cooked, our dishes sanitized, our clothes spotlessly cleaned and quickly dried have been transformed from old workhorses to high-tech, high-efficiency assistants we can't live without.
So how do you keep your amazing assistant happy and healthy?
Simply put… Read the manual.
While you may have owned several refrigerators, stoves, dishwashers, washers and dryers over your lifetime and think you know everything about them, new machines are very different.
Appliance manufacturers have taken great care in designing and engineering equipment to make your life easier. To do this, each machine is equipped with state-of-the-art technology that requires special care. The best part of owning a "smart appliance" is that it comes with a detailed instruction manual on operating it, maintaining it, and even troubleshooting problems with it.
So, the first trick to prolonging your home appliance's life span is:
Read the Appliance Instructions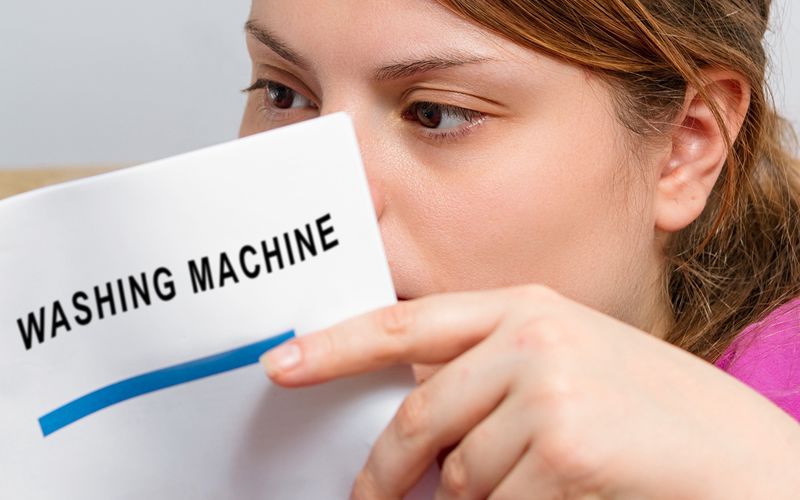 Please read the manual that comes with your appliance carefully and completely. It has everything you need to know about maintenance and individual part treatment. This may seem like a basic task, but if you treat your new appliance just like your old one, you'll run the risk of causing damage.
The book will give step-by-step instructions about everything you need to know for proper operation and care. Pay close attention to recommendations for product use (i.e. high-efficiency laundry detergent) and regular maintenance requirements (i.e. replace the water filter in your refrigerator every six months for optimum purity.)
Let a Professional Install It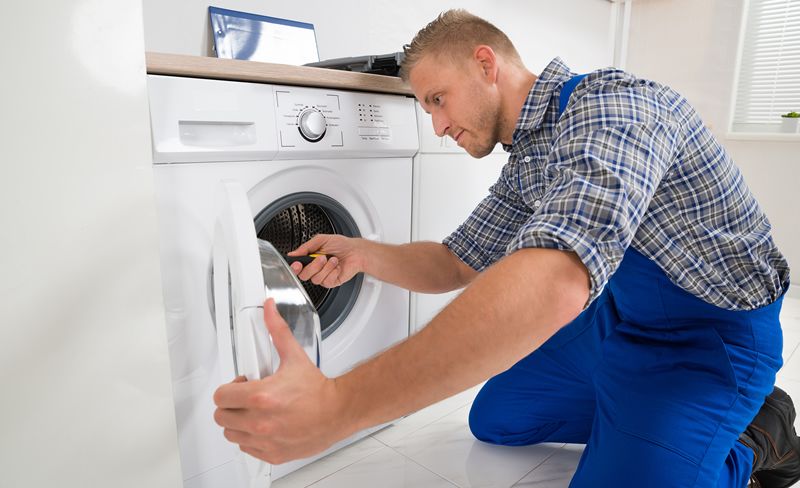 You've probably spent a great deal of time researching to find the right home appliance for your needs. You may have had the luxury of time to save for the newest model with all the special features you've seen advertised. Most likely, however, you've been blindsided by a flooded laundry room or melted ice cubes and have to act fast to replace your broken equipment. In each case, you may be tempted to save a few dollars by installing the appliance yourself.
To ensure the proper installation of your brand new appliance, it's highly recommended you hire an experienced technician from a reputable company. The professionals at FIX Appliances CA are well-trained to install all brands and types of major appliances. They use only high-quality connectors, will make sure the equipment is level (even a slight angle can result in damage), and will always follow the manufacturer's installation instructions for years of trouble-free operation.
So, now what?
There are many different appliance manufacturers and each has its own line of products and features. However, there are standard practices that you should follow for all lines and price ranges to keep your unit working efficiently.
Steps for Maintaining Your Washing Machine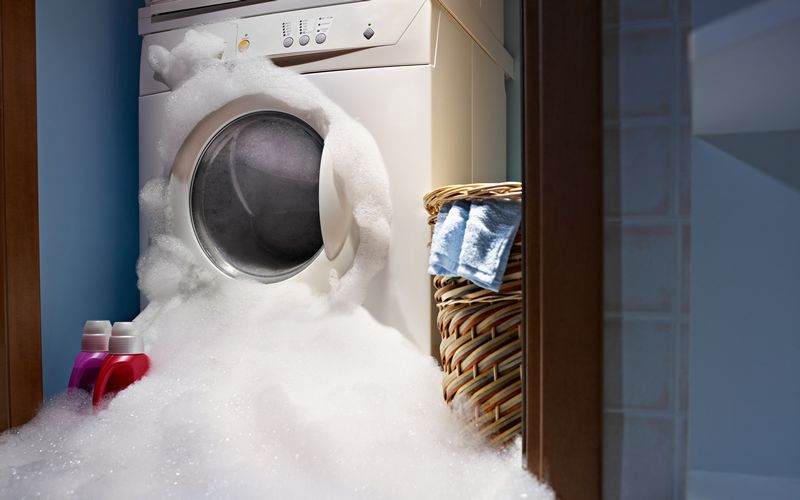 There are three types of washers available today—the traditional top-load, high-efficiency top-load, and the more contemporary front-load. Maintenance is relatively simple:
Don't overload it. You may be tempted to fit everything into one load to save time, but your clothes won't wash properly and the machine may malfunction due to overloading.
Use the proper detergent and amount as recommended by the manufacturer (see owner's manual.) High-efficiency machines may also require a specific time for when the detergent should be added for peak performance.
Keep dispensers for detergent, bleach or fabric softener clean with a wet, soft cloth or remove and rinse under hot water.
Washers with a self-cleaning feature will sound an alert when cleaning is required. Even if your machine doesn't have this function, it's recommended that you clean the drum once a month to eliminate odors and keep your clothes spotless. Run a hot water cycle with an empty washing machine, add lemon juice, vinegar, or a special de-scaling agent to the compartment.
To prevent scratching the drum or damaging clothes, turn clothing with buttons and zippers inside out before washing.
Check all pockets and remove any objects before loading the washer.
Unload clothing as soon as the cycle has finished. Leaving heavy, wet clothing inside can damage the drum.
Keep the top of the washing machine clean and dry. Refrain from storing objects on top to prevent accidents with spills or scratches.
Consult your manual to resolve any error codes that appear during operation.
Dryer Maintenance Tips
To keep your dryer working at peak performance, occasional maintenance will be required.
Most modern dryers are a condensing type where heated air passes through a load of clothing to dry it. A heat exchanger, instead of exhaust, is used to cool the air and condense the water vapour. It can be removed with a drain pipe or a collection tank. If you have a collection tank, you'll need to empty it before it's full or it will suspend the dryer's operation.
Every make and model of dryer requires regular cleaning of the lint filter. Remove excess lint and build-up by hand before each cycle. You can use a vacuum on low-suction or wash it under running water for a heavily clogged filter. Failure to clean the filter will extend the operating time and lead to rapid deterioration and increased energy costs.
Allow the dryer to cool for 40 minutes after each drying cycle.
Wipe down the inside of the drum with a soft cloth to remove any residue and particles.
Wash the heat exchanger with warm running water and then thoroughly dry it after every hundred cycles. Consult your instruction manual on how to access it. Your dryer is not heating or making noise? Call us now for your free dryer estimate or request an appointment online!
How To Maintain Your Refrigerator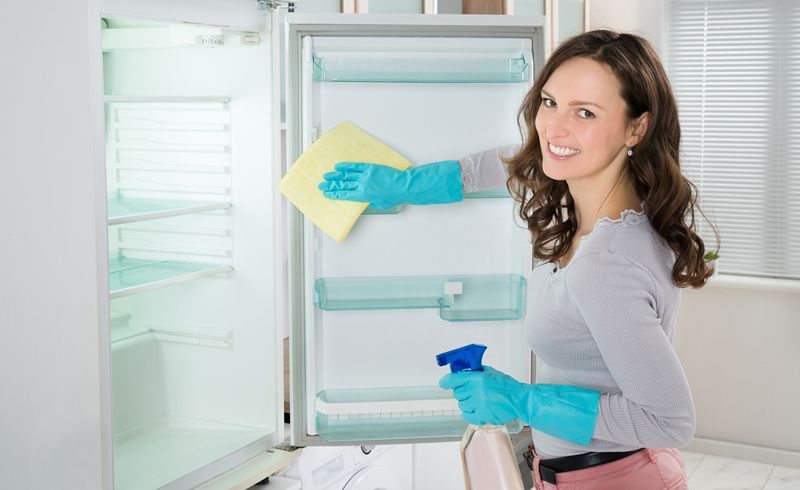 Years ago, most refrigerators needed to be defrosted every six months. Of course, today's models are "frost-free" and cycle regularly to keep frost from building up inside. There are still a few maintenance tasks needed to keep your fridge working efficiently:
Occasionally, unplug the fridge, discard old or spoiled food, and wash all surfaces inside and out. Be careful not to use harsh cleaners or abrasive pads around digital components or icemaker/water units.
Pull the appliance away from the wall and vacuum the back every six months, especially if the capacitor is on the outside.
Check door seals regularly. Leaks will cause increased humidity levels inside the refrigerator and waste energy. This will also cause corrosion of components and can lead to a major breakdown. If you notice the seals are not closing tightly, contact an appliance repair service to replace them.
To prevent spoiling, place hot food in shallow containers so it will cool quickly.
Store liquid and food in sealed containers to prevent spills and odors.
If you have an icemaker/water line feature, follow the manufacturer's instructions and replace the filter every six months to keep cubes and drinking water tasting fresh.
Whether you are a home or business owner, you deserve the peace of mind when it comes to maintenance and repair services for high-end appliances like your Sub-Zero fridge and freezer
Do I Need to Clean My Dishwasher?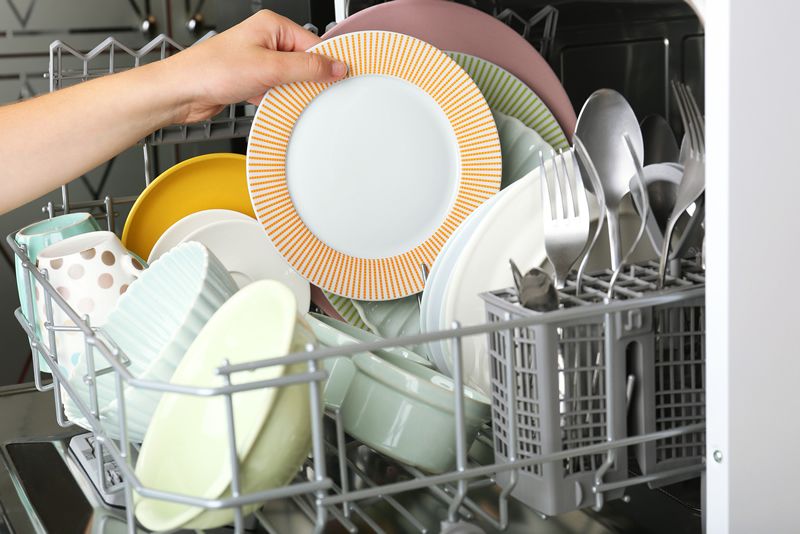 Dishwasher repairs are among the most prevalent. User errors cause the majority of failures. Keep your dishwasher functioning perfectly with these easy tips:
Remove excess food particles and residue from plates and glasses. Scrape food into disposal or trash and rinse before loading it into the dishwasher.
To reduce the risk of blocking filters, don't wash any dishes with paper labels that fall off during the cycle.
Place dishes, glasses, cutlery and utensils in the appropriate racks taking care, not to overload or block the rotation of the water sprayer. Make sure small items are positioned so they won't fall and block the rotating parts.
Always use detergents and rinse aids made specifically for dishwashers. Regular dishwashing liquid will damage your automatic machine.
Use and Care of Range, Stove, Cooktop or Oven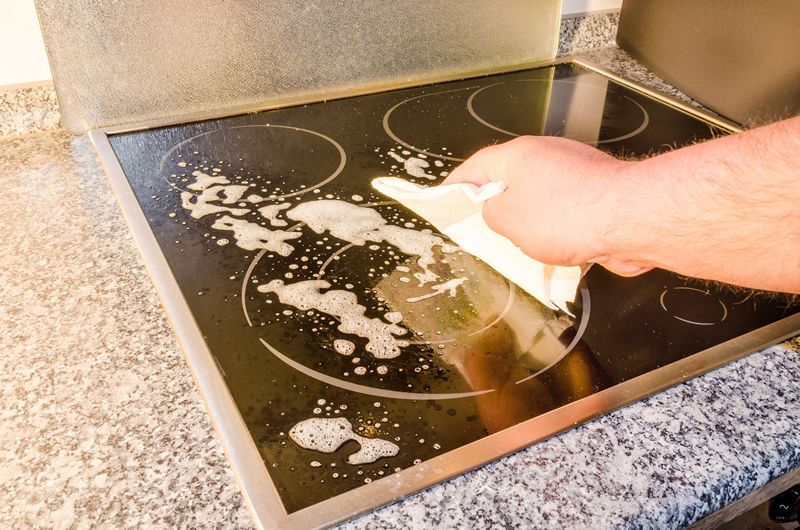 No matter what you call it, the appliance you use to cook your family meals is an important component of your kitchen. To extend its life and keep it looking great too, follow these simple suggestions:
Keep the control panel and knobs clean by using a non-abrasive cloth or sponge with soapy water or mild cleaner. Avoid scrubbing decal indicators as they will wear off and require replacement.
The oven door is generally made from ceramic and glass and is more durable than other parts of the appliance. As the door heats up during use, regular cleaning of the outer front panel will be needed to prevent staining. Use a strong degreaser on a cool oven to remove baked on spills.
Stovetop cleaning is dependent on fuel source and design. Smooth electric cooktops can be cleaned with a razor scraper for heavy spills or baked-on food deposits. A cooktop cleaner and non-abrasive pad are sufficient for most messes. A cooktop protectant can be applied to make cleanup easier. Spills on an electric cooktop with coil elements can be wiped up with soapy water or light-duty cleaner and a scratch-free pad. Avoid getting water or cleaner inside the heating elements to prevent electric shock. Gas cooktops generally have solid metal burners and can be cleaned with solid surface element cleaner. Stainless steel burner bowls should be cleaned with a heavy-duty degreaser. Take care of cleaning around knobs as spark ignition switches can short out. A great cleaner can be helpful in keeping your grates looking like new.
Spills and drips on interior oven surfaces should be wiped up with clear water quickly to prevent smoking or fires. Never use soap inside any type of oven. A thorough cleaning should be done three to four times a year. Self-cleaning ovens have been at risk for door latch or electrical component problems, so following the manufacturer's instructions is critical. The process uses extremely high temperatures to burn off food particles and spills and can last from 2 to 4 hours. Only use approved cleaning solutions for self-cleaning ovens. Remove racks prior to initiating the cleaning cycle to prevent warping. Non-self-cleaning ovens can be cleaned when cool with spray oven cleaner and a clean cloth. Be sure to remove the oven racks before applying the cleaner as they can be damaged. Stainless steel oven racks should be soaked in soapy water for 10 minutes and then scrubbed with a sponge or non-abrasive pad.
Broiler pans are pretty durable and can be cleaned with a non-abrasive cleaner when needed.
If your interior oven light burns out, you can replace it with a standard 40-watt appliance bulb. Check your owner's manual for instructions on how to remove any protective cover to access it.
Related topic: What Causes Glass Electric Cooktop on Stove to Crack?
Is It Really That Easy?
As you can see, a little education goes a long way toward prolonging the life of your home appliances. Read your owner's manual, contact FIX Appliances CA online or by calling 888-242-0777 to arrange a convenient installation appointment or appliance repair, and follow these easy tricks to enjoy years of trouble-free service.
Our expert repair will properly diagnose and fix your appliance. Same Day repair service available.
Talk to our experts in your city!