Factory Certified

Licensed technicians with over 15 years of experience

TSSA Gas Contractor

Fully certified in gas appliances service, repair & installation

Complete Warranty

Each repair is covered by service and parts warranty

Authorized Repair

Authorized service centre for most appliance manufacturers
There may be nothing more frustrating for a homeowner than when a freezer works but the fridge doesn't. It stands to reason that if the freezer is cold the refrigerator should be as well. So why is that not happening?
For as simple as a refrigerator and freezer seem, they include quite a few complex mechanical parts and electronic components. Some of the reasons that your fridge is not cooling but the freezer works can be easily solved by a homeowner. There are several issues however that are better left for professional technicians.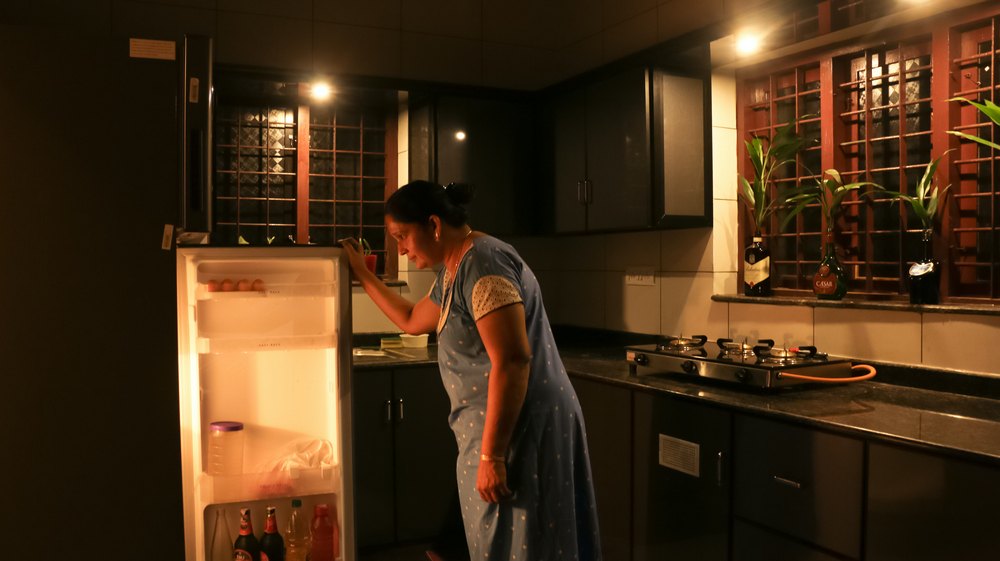 Refrigerator not cooling but freezer is fine
If your freezer is cold but the refrigerator is warm, it is possible that the parts that cool the refrigerator and freezer are working properly. Instead, the problem may reside in the air that is already getting to the freezer also getting to the refrigerator. 
Have you overpacked the freezer?
One common problem that homeowners are often unaware of is an over packed freezer. Most homeowners feel it stands to reason that if there's room in the freezer for something, why not just shove it in there.
The problem with that is that the freezer contains vents that allow cold air to flow. If these vents become blocked by too many items in the freezer, that can limit the airflow that goes on to the refrigerator. Obviously, in this example, the freezer would be fine but the refrigerator would be too warm. 
Check out your evaporator fan
It is standard to find that most refrigerators use a fan to move cold air that is in the freezer into the evaporator. Then that air is pushed into the refrigerator area to keep it at a cool temperature. When this fan is not functioning properly, your freezer may seem fine, but your refrigerator will seem warm.
Is it time to defrost?
You want the area inside your freezer to be below freezing temperatures, but you did not want those temperatures anywhere else in your system. If your freezer begins to create ice in the wrong places, such as in the vents or on the evaporator coils, this can mean a freezer at the right temperature but a too warm refrigerator. 
So what is the solution for when a freezer is cold but the fridge is warm?
The issue of a freezer working but not the fridge can be frustrating because it simply does not seem like that should ever be a problem. So when trying to diagnose the issue, it is always best to start with the simplest problem and work up from there. 
Make space for the air to flow
Take a look at how you arrange the items in your freezer. Do not "pack" your freezer full and make sure that none of the vents in the freezer are in any way blocked. 
It is a common misconception among homeowners that if the door to the freezer still closes, you have not over packed your freezer. Take a second look to make sure that there are no items packed too closely together anywhere in the freezer, as you want to make sure that air can flow freely throughout the freezer compartment. 
Make sure your evaporator fan is working properly
Generally speaking, an evaporator fan is located behind the back wall of the freezer compartment. If you look behind your refrigerator, you should be able to locate this fan.
Test to see if this fan can spin freely, making sure that there is no dust or debris stopping it. Sometimes cleaning of this area can easily solve the problem. If that is not the case, your refrigerator is not cooling, but the freezer is working.
In this case, you may consider bringing in a professional technician to replace the evaporator fan motor to get it working properly and get your refrigerator back to the proper temperature.
Is your defrost system working?
Your refrigerator most likely includes a defrost thermostat system that includes a defrost timer that will signal the system to run several times during the day. The purpose of the system is to remove frost from areas where it may build up and cause issues with your refrigerator and freezer.
If you see frost buildup in your freezer, or you see frost anywhere on the back of your refrigerator and freezer, chances are you have an issue with your defrost system. This is definitely the type of problem that should be remedied by a well-trained technician who has the expertise and parts necessary to remedy this problem quickly. 
As we said earlier, this is a problem that may not seem obvious at first. If frost is building up anywhere on your system, your freezer should still work properly but your refrigerator will get warm. 
Time to call Fix Appliances CA
More often than not, when a freezer is cold but the fridge is not, this is definitely an issue that is best left to professional technicians to repair. If cleaning your freezer and moving items around does not solve the problem, it is time to talk to the helpful experts at FIX Appliances CA. We:
Are here for you throughout a week from 8 am to 9 pm 

Have assembled an expert staff that can handle any problem or issue

Are the area's leading refrigerator and freezer repair company

Will get the job done quickly and correctly to save your valuable time
We have years of experience in this field. Our industry-leading technicians are fully equipped to handle any issues with the refrigerator with a working freezer and an inoperable refrigerator. Make the first step by giving us a call or filling a form and let us show you how easy it can be to get your refrigerator back to the proper temperature. Begin for appliance repair in Ottawa and other Toronto areas, same day service available. Please call to check availability by calling 613-900-1979 and toll-free number 1-888-242-0777 today before noon. 
What Our Customers Say About Us
Discover how Fix Appliances maintains a 5-star service record since day one.
Were having a problem with the fridge cooling and the technician was on time, polite, knowledgeable and diagnosed the problem quickly. Good cleanup afterwards and explained things as he went along. Would use again and highly recommend for others.
Craig in Mississauga, Mississauga
Refrigerator broke over the weekend and we called over the weekend. The repair man came on Monday, figured out the issue and ordered parts which came 2 days later. By Friday the fridge was fixed and working well so far. The repairman was efficient and polite. Would recommend.
Contact Us For Refrigerator Repair Services
Common Refrigerator Issues
Fridge defrost drain problems
The ice maker doesn't make ice
The ice maker doesn't dispense
Fridge freezing food
Fridge light not working
Fridge runs constantly
Freezer not cooling
There are water leaks in the refrigerator
The refrigerator constantly runs or hums
The refrigerator does not defrost
Refrigerator freezer is cold but refrigerator is warm
Freezer not working, clicking sound
Freezer defrost drain problems
Freezer coils frosting up
Freezer indicator light is out
Freezer only freezes top shelf
Error code on the electronic panel
Water doesn't come out of the dispenser
Same-day Refrigerator Repair Service in Your Area
FIX Appliances CA is located in the north of Toronto, Ontario, and our local refrigerator repair technicians serving the GTA, Ottawa and southern Ontario. Check the map to confirm the service area nearest to your city or town.
More Problems & Solutions from Our Blog